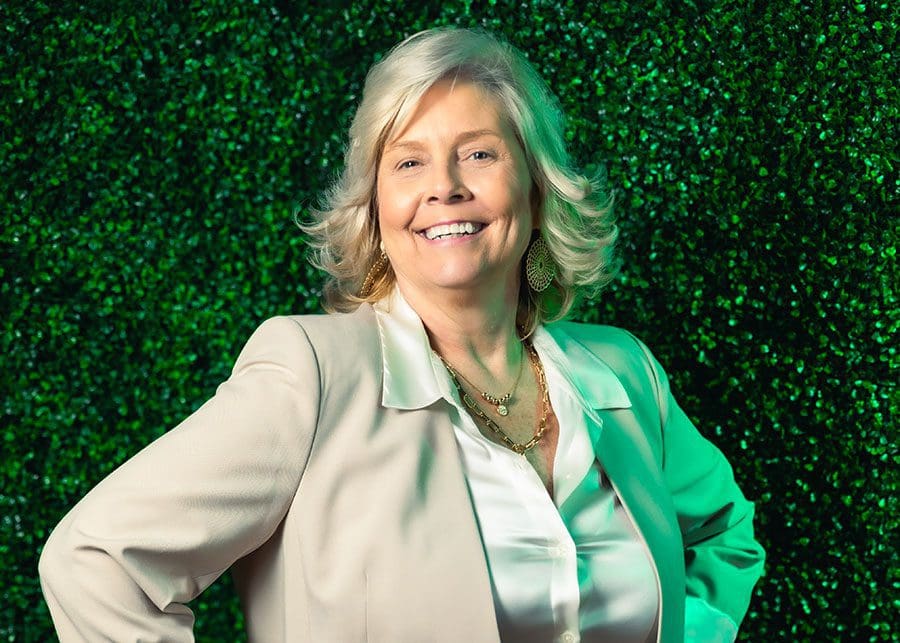 Style's 2022 Business Woman of the Year, Robin Gump, has a big heart, determination, and is motivated to help others.
Photos: Douglas Tyler
Samantha (Gump) Wassell recalls being at a Sumter County gala a few years ago when the crowd around her marveled over the Style magazine cover, and without any hesitation, Samantha told her peers: "That's my goal, to see my mom as Business Woman of the Year."
Samantha's wish has come true as her mother, Robin Gump, is on this month's cover as Lake and Sumter Style's 2022 Business Woman of the Year. Robin was chosen as the winner during a reverse drawing gala hosted by Akers Media, and this year marks the magazine's 10th anniversary of Business Women of Style.
Robin, 57, is the owner of Mid-Florida Agencies, the authorized agency for Florida Blue, also known as the local Blue Cross Blue Shield. She oversees seven of her company's locations, including sites in The Villages and Eustis.
The health insurance field has been Robin's livelihood and passion throughout her life.
"Years ago, it was just a great opportunity to start on the ground floor of the health insurance business, and I have this drive and desire to help people," says Robin. "It's about putting clients first."
She has been known to go above and beyond in helping clients, treating them as if they were family, such as dropping everything to provide personal attention and help during times of illnesses, language barriers, and for those who lacked transportation and needed assistance. She also takes time researching for ways potential or current clients can save money on their health plans.
"What I admire about my mom is her big heart," says Samantha. "She is one of the most caring people I have ever met."
Samantha, who also is an agent with Mid-Florida Agencies, recalls a time when a couple moved to The Villages, and they were seeking health insurance. Robin reviewed the couple's health coverage, and said: "No, you're better off staying where you are, keeping the insurance you have right now."
"After they left, I said, 'Mom, what are you doing? That's not going to pay the bills.' And she said, that is going to do more than pay the bills, because they are going to come back to us, when it's time, and they are going to tell their friends and everybody we are looking out for their best interest."
Robin is passionate about her work and anticipates each day. She usually wakes up at 4:30 a.m., ready to savor coffee, check emails, and read online newspapers. At night, she gets by on little sleep and relies on a lighted pen to make notes when she wakes up with ideas.
"My mind is always going," admits Robin.
"She'll never retire," adds Samantha, who notes her mom does it all so well, being a business owner, boss, mom, and grandmother. "She juggles it all."
Robin was married for 35 years before it ended in divorce. "I do believe things happen for a reason," says Robin, and Samantha marvels over the difference in her mom's personality. "After seeing my mom now versus my mom before, I see her now as a much stronger person, more motivated."
Robin is proud of her staff's dedication, and pleased they are caring, highly trained, and experienced agents who are focused on providing superb customer service.
Her team's overall goal is to help people obtain an affordable and optimal health insurance plan that meets their needs.
"One of the biggest questions we are asked is 'what's available to me?' So, we ask questions and make recommendations based on their answers to those questions," says Robin. "We do what is right for the client."
The company provides health plans through Florida Blue, one of the state's largest insurers, and all plans meet the requirements of the Affordable Care Act. "Our agents are here to support you now and throughout the year," says Robin, a contrast to other companies that only appear to pop up at enrollment times.
The Mid-Florida Agencies' team includes Administrative Assistant Alisa Lawson and agents Samantha (Gump) Wassell, Anitra "Nikki" Hodges, Leonel Barron, Robert Buckmann, Renata Cockburn, Peter Musella, Kevin Lester, Judy Niverson, Janet Adam, Harry Stephens, Alyssa Torrence, Mary Remson, Samuel Johnson, and Tirsa Rodriguez are all local Medicare specialists and Affordable Care Act/Obamacare certified insurance professionals who keep abreast with the latest changes to best serve clients. Robin's mom, Mimi Cartledge, serves as the office manager.
Robin says her agents know getting the right health insurance for you and your family can be nerve racking or that trying to enroll in a plan on your own can feel overwhelming. The good news is there is no need to do this alone; Mid-Florida Agencies can take care of the entire process at no extra cost.
Clients often tell Robin they are thankful the agency is local and that the agents are accessible year-round.
"We are your neighbors. You see us at events, the grocery store, restaurants, etc.," says Robin, adding agents also hear appreciation from clients for taking the time to help them find an insurance plan that's best for them.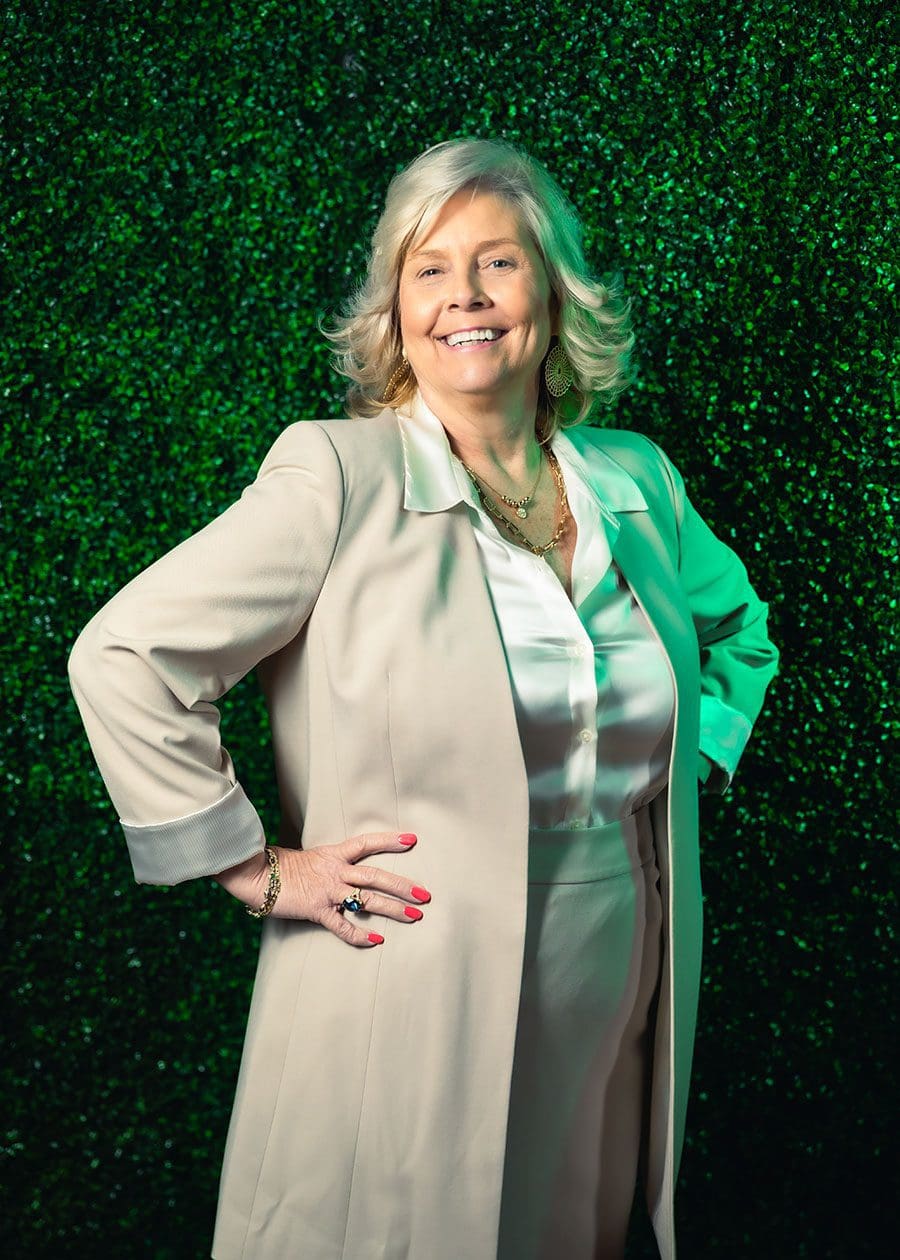 "With so many Medicare options available, it is more important than ever to make sure you get the plan that fits your needs," says Robin. "The things to consider when choosing a Medicare plan is your lifestyle. Are you a year-round resident or snowbird? What doctors, hospitals are in certain networks that you need?"
She says her agents are trained in searching for the best Medicare plan that can help with a client's prescription medication needs, and if the client wants the freedom to choose their healthcare providers.
Mid-Florida notes on its website that one of the best things about turning 65 is the ability for seniors to go on Medicare; however, the original Medicare has limitations in coverage, so private health insurance companies offer what is referred to as Medigap or Medicare Supplement policies. Medigap picks up where Medicare coverage leaves off, assisting with copays, deductibles, and care that the original Medicare does not cover.
Medicare Supplement plans can provide very comprehensive coverage and security in knowing your health care is covered, and Mid-Florida Agencies' agents are trained to help customize benefits specifically for you and your needs.
Medicare Advantage is referred to as Medicare Part C; a Medicare Advantage Plan is an additional health plan offered to those eligible for original Medicare (Part A and Part B).
Medicare Advantage can provide a low monthly premium and an out-of-pocket max to protect you financially, and there are Medicare prescription drug plans, called Medicare Part D plans, available to help seniors pay for prescriptions.
Florida Blue also has individual health insurance plans for those not on Medicare. Mid-Florida Agencies' agents are knowledgeable on the Affordable Care Act (ACA), and on Obamacare, which was the law that implemented the changes. Robin says the American Rescue Plan provided more subsidy changes, which has resulted in lower monthly premiums for clients.
Regarding subsidies (a tax credit), Robin says the subsidy is based on a client's modified adjusted gross income reported to the IRS, the taxable income.
Florida Blue offers three networks through the Marketplace Affordable Care Act that range in different sizes. "They are all the same plan, and the only difference is price and the name of the policy, which has to do with the network," says Robin.
In addition to individual health plans, Mid-Florida also provides employer group insurance plans for a variety of coverages, including health, life, short-term medical, travel, dental, and prescription drugs.
"The best compliment is hearing 'I appreciate what you do,'" says Robin, regarding the times she devotes to providing educational seminars to groups on the subsidies, ACA, Medicare supplemental, Medicare Advantage plans, etc.
For more information on Florida Blue's health insurance plans, call Mid-Florida Agencies at 352.259.0666 or visit midfloridaagencies.com.
---
Q&A
One word that describes me: Determined.
Two things I enjoy: Reading, spending time with my family.
Family: Daughters Jamie Losito, and her husband Gene; Samantha Wassell and husband Daniel; grandchildren, Landon Losito, Madison Losito, Charlotte Wassell, and grandson-to-be Maxwell Wassell, due to be born in September.
Cherished pet: Her dog Bendel "Blue" Gump, a cockapoo, who turns 3 this month. He is the greeter and head of security at Mid-Florida Agencies' Villages office.
Favorite cuisine: Italian.
I owe my success to: Mimi Cartledge, my mother, 77, who is very motivating. Before she retired, she was vice president of a convenience store chain in the Panhandle. She's still going strong and doing well. She's a great inspiration, and mom is our office manager.
Best advice from my mom: Put your family first.
If I could have dinner with anyone living or dead, it would be: Commissioner Frank Reagan, the lead character on "Blue Bloods" TV show, and also Jennifer Parr, a developer in The Villages. I think it would be great getting advice from her.
On my bucket list: To take my family and grandchildren on an Alaskan cruise. It would be my third time to go, and I love it.
Favorite color: Blue.
What motivates me: The challenge to help others.
My motto: Always put the client first.
Best advice I've been given: Be true to yourself.
Favorite quote: "Nothing is impossible, the word itself says I'm possible!" – Audrey Hepburn.
---
Mid-Florida Agencies' locations in Lake and Sumter counties:
The Villages Office, 11962 County Road, 101, Suite 303. Phone: 352.259.0666.

Eustis Office, 2500 S. Bay St., Suite 1. Phone: 352.589.5550.

Mid-Florida Agencies also has three Florida Blue Medicare sites in The Villages at 2955 Brownwood Blvd., 280 Farner Place, and 2485 Pinellas Place.
---