Ruben Perez receives coveted Daisy Award at Orlando Health South Lake Hospital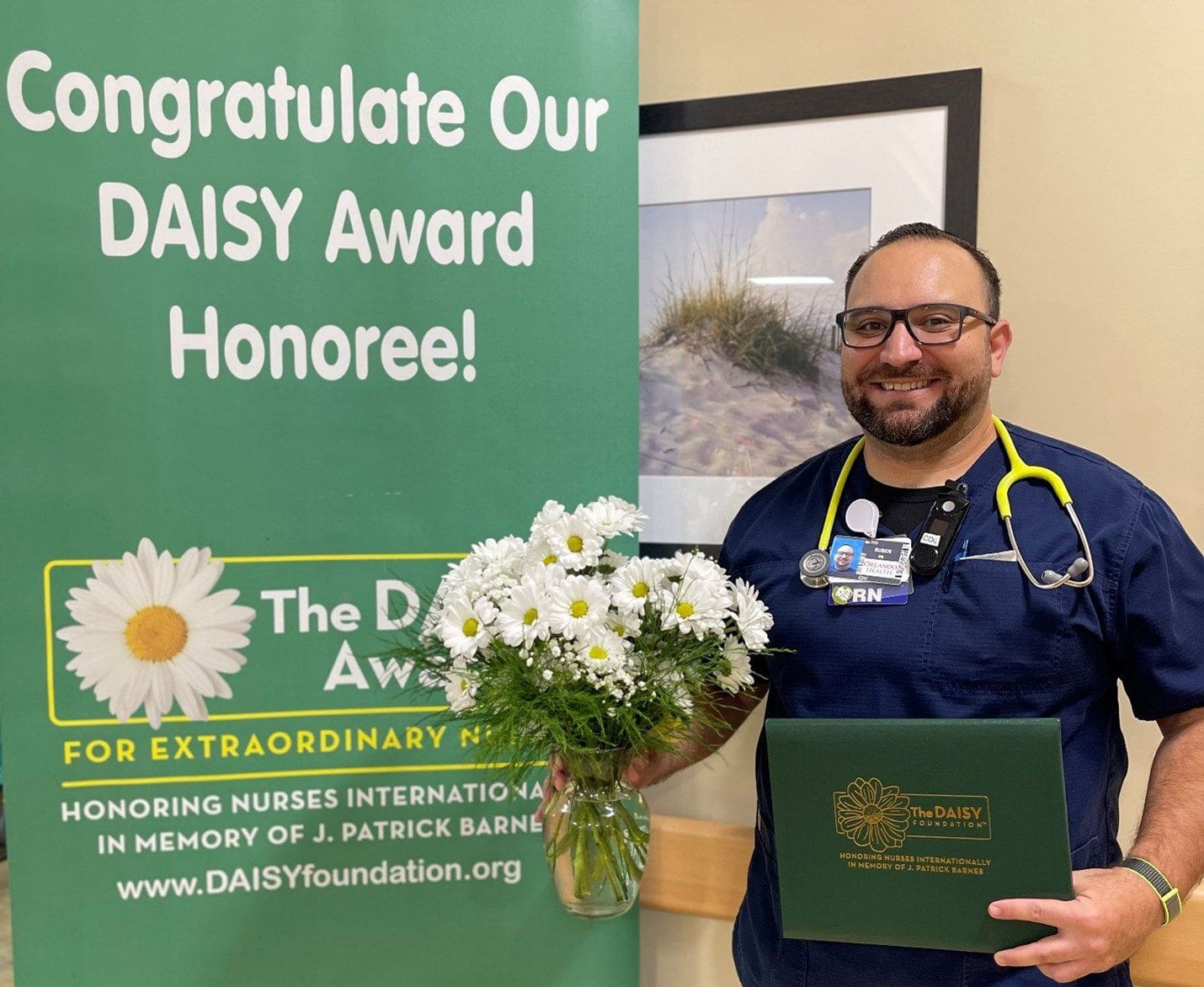 Ruben Perez receives coveted Daisy Award at Orlando Health South Lake Hospital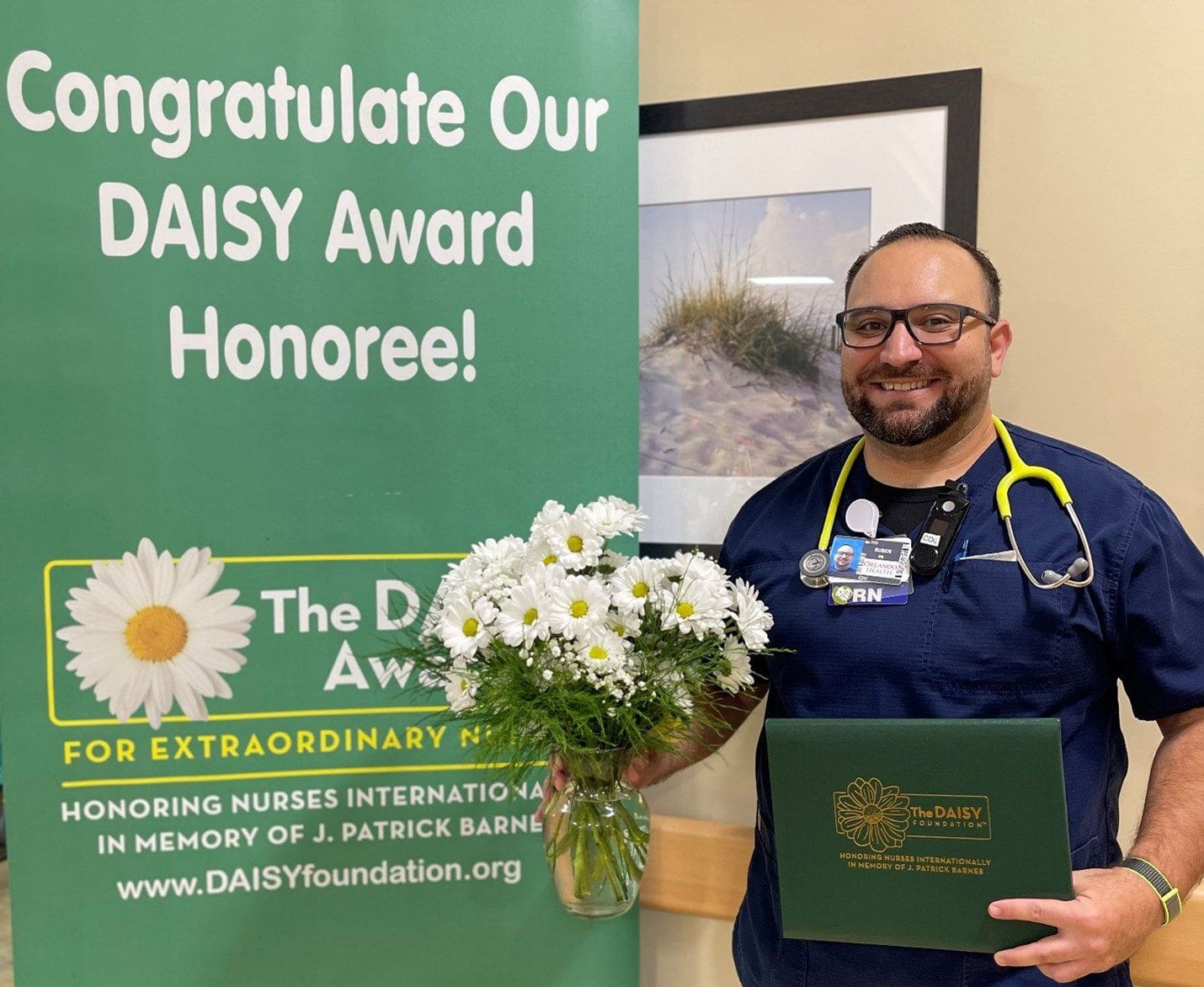 For nearly four years, Ruben has served as a nurse on the hospital's clinical decision unit (CDU), where he provides compassionate and comprehensive care to patients who arrive through the emergency department. His responsibilities encompass assessing patient needs, prioritizing care based on acuity levels, and assisting physicians during examinations, treatments, and procedures.
"Words cannot express how amazing Ruben is to his patients and visiting family," says the wife of a patient at Orlando Health South Lake Hospital, who nominated Ruben Perez, RN for the prestigious Daisy Award.
Recognizing his exceptional contributions to the nursing profession, Ruben was recently honored as the recipient of the Daisy Award on Friday, May 12. He received a special certificate, a lapel pin, and a symbolic 'Healer's Touch' sculpture as a token of appreciation. Following the Daisy Award tradition, the entire nursing team on his unit enjoyed cinnamon rolls to celebrate their collective achievements.
Alisa Lewis, RN, the nursing operations manager at Orlando Health South Lake CDU, praised Ruben, saying, "Ruben is a winner. Not only does he care for patients and families who are often distressed about their loved ones being in the hospital, he also serves as a preceptor, helping to train new RNs or those new to this unit."
The Daisy Award, established in 1999 by the Daisy Foundation, aims to honor compassionate nurses and emphasize the significance of compassion in healthcare. It sheds light on the admirable qualities exhibited by nurses, highlighting their passion for nursing or the care they provide, empathy, trust and teamwork with patients, families, and peers, admirable attributes, love for patients and the nursing profession, and selflessness.
Originally from the small town of Berryville, Arkansas, Cindy has become a multimedia specialist in journalism, photography, videography and video editing.
She has a B.S. in Communications from the University of Central Arkansas and is a correspondent for The Daily Commercial, LakeFront TV and Beacon College's PBS talk show, "A World of Difference," where she received an Anthem Award and Telly Award.
When she isn't working, Cindy spends time with her husband, Ryan, and son, David, traveling and taking photos of landscapes and wildlife.
Share This Story!