Seabreeze Art's Dynamic Workshops Inspire Creativity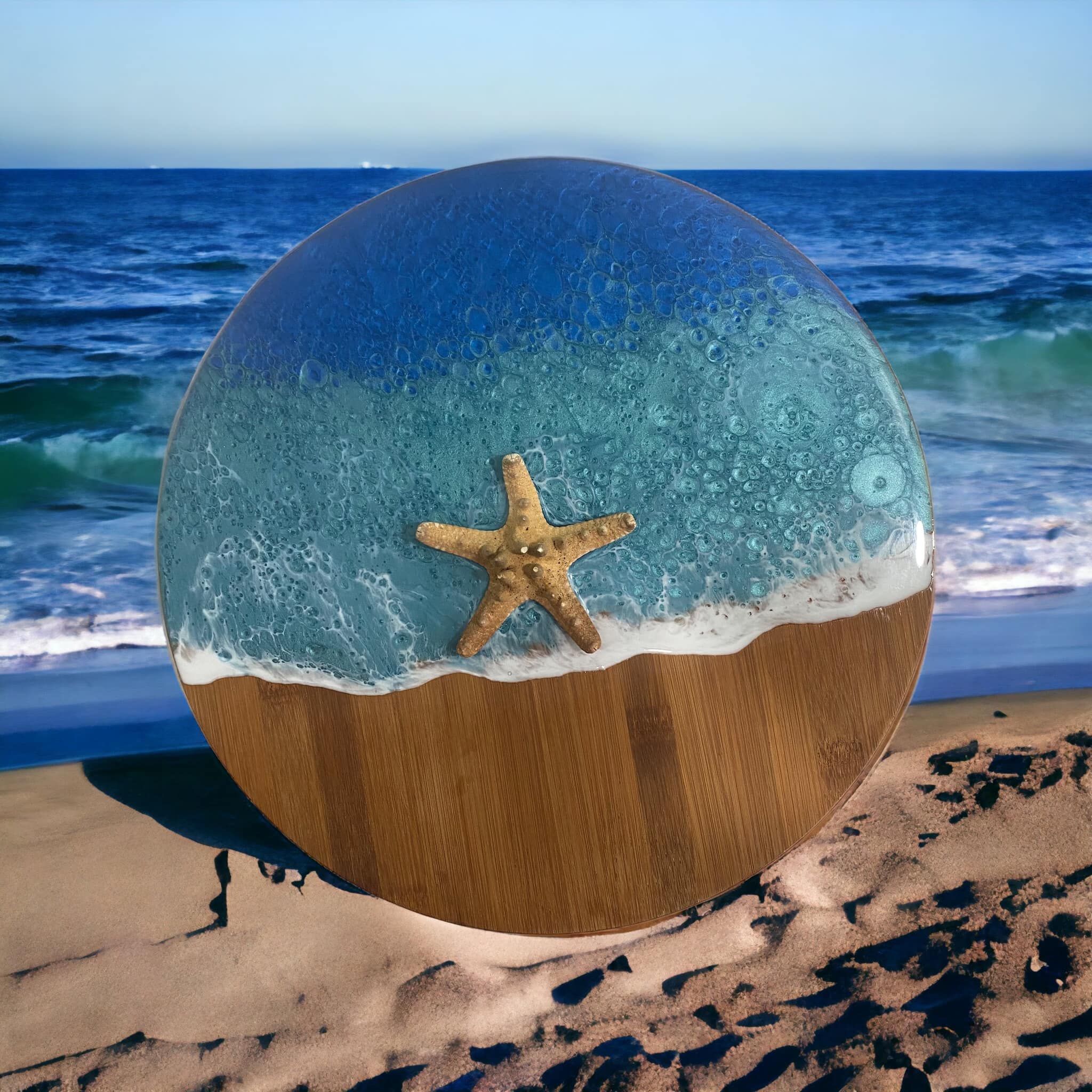 What started as a single class for Kim Coddington in December 2021 has now blossomed into Seabreeze Resin Art, a flourishing full-service studio in Wildwood, catering to the vibrant creative community of Central Florida. Owned by Kim and her husband, Rob Coddington, the studio showcases the couple's passion for resin art and their commitment to spreading its magic.
Kim's journey into the world of resin art began after attending a class in Homosassa, FL. Inspired by what she learned, she started crafting her own artwork. Recognizing the potential and the gap in The Villages area, Rob pitched the idea of hosting workshops. Their venture officially began in February 2022, with an initial workshop of six attendees. As word spread about the quality and uniqueness of their sessions, demand surged.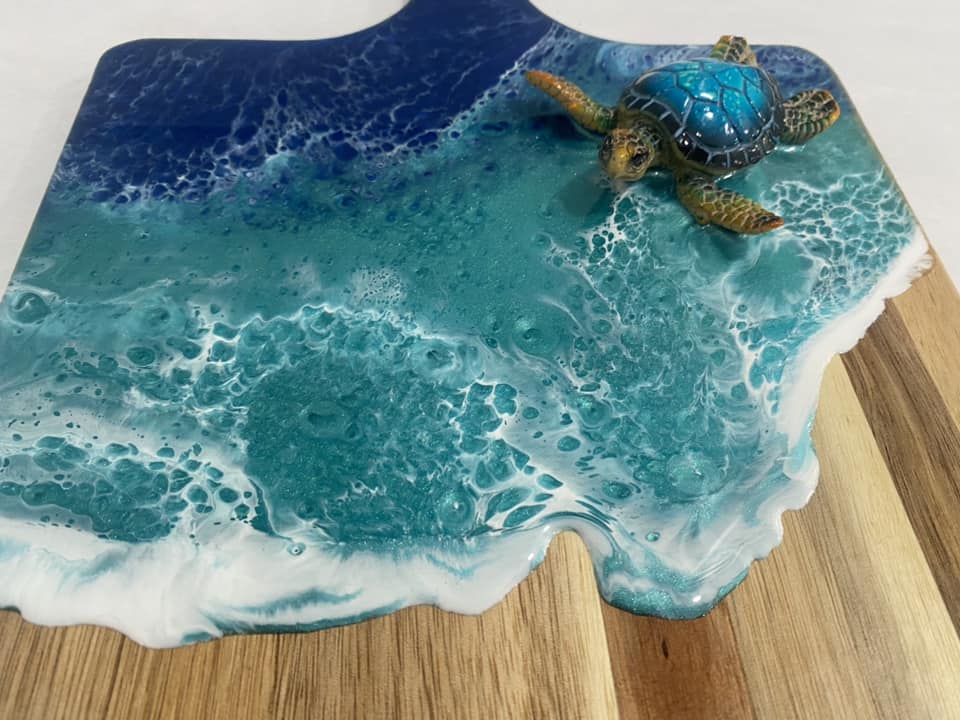 Having relocated from The Villages to Wildwood, the Coddingtons now operate from a dedicated studio attached to their home. Rob, initially supportive from the sidelines, dived into the art creation process, and currently, both are actively involved in conducting workshops, ranging from resin on glass to charcuterie boards.
Near The Villages off County Road 462, Seabreeze Resin Art has carved a niche for itself by offering interactive workshops, DIY kits, and custom artwork. Their classes, accommodating 1 to 12 participants, span about two hours and are characterized by a blend of fun and professional guidance. The studio ensures the use of premium quality pigments and resin, ensuring durability and vibrancy in the artworks.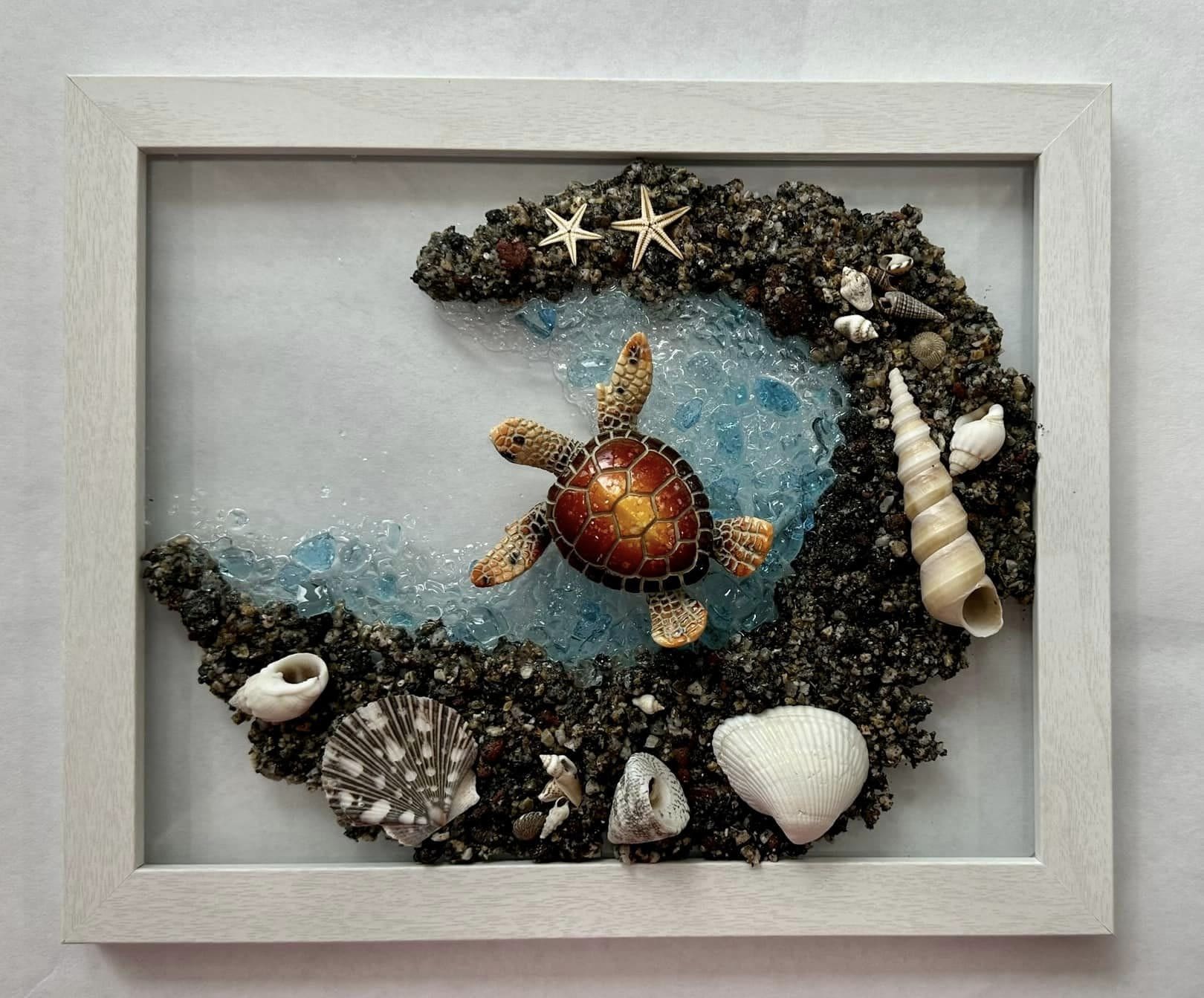 The studio's resin on glass sessions are particularly popular, allowing participants to blend sea glass, crushed glass, and embellishments with resin. With the abundant sunshine Florida is blessed with, these artworks radiate beauty when sunlight filters through them. Attendees have the liberty to choose from a variety of templates or unleash their own creativity.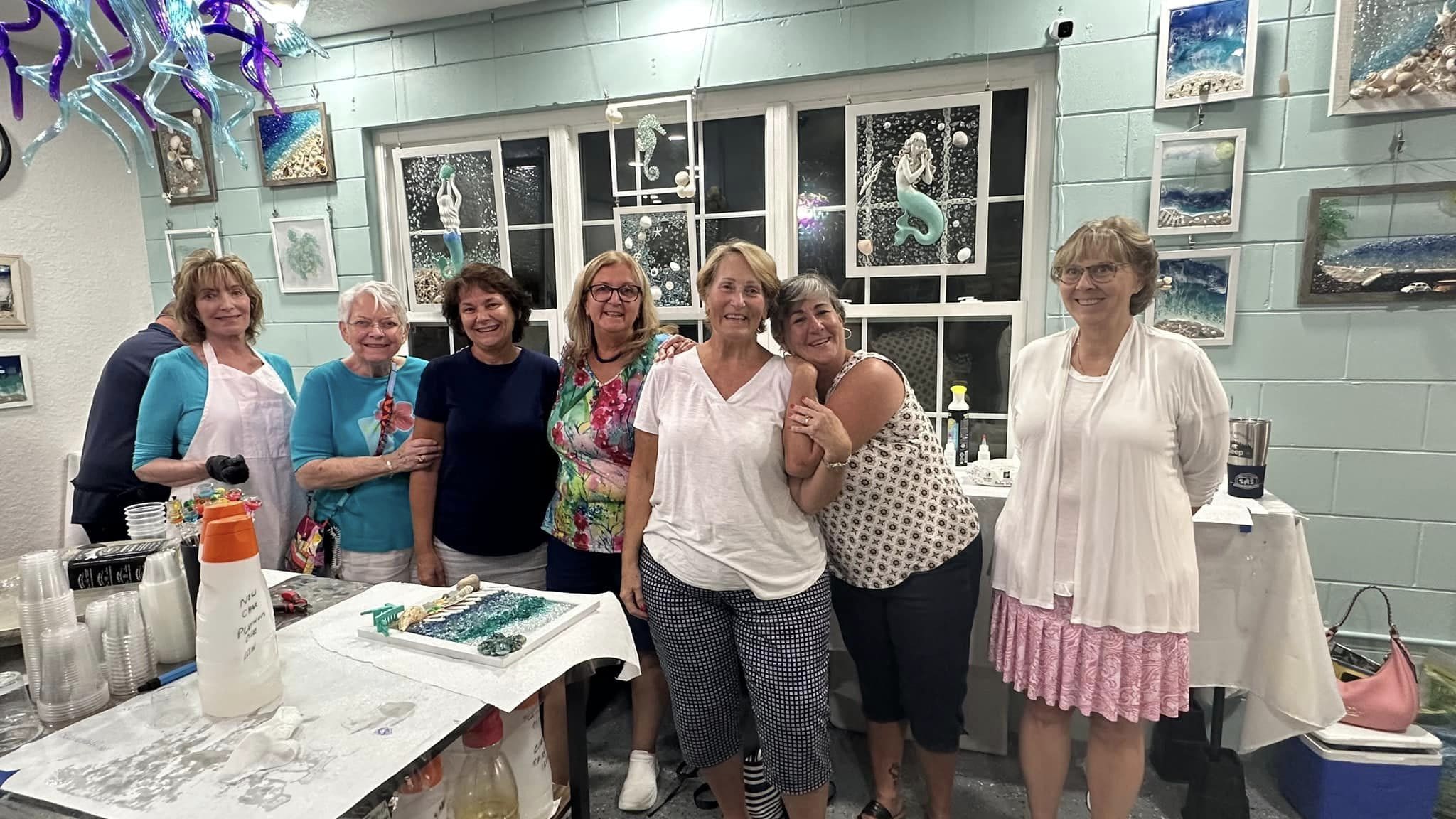 For those who prefer the comfort of their homes, Seabreeze offers DIY kits, equipped with all necessary materials and a detailed instruction guide. Moreover, for those who admire the art but may not have the time to attend a workshop, the Coddingtons gladly accept custom commissions.
Seabreeze Resin Art is not just a business; it's a celebration of creativity and the endless possibilities resin art offers. To explore upcoming workshops or view their portfolio, interested individuals can visit their website at www.Seabreezeartfl.com or connect with them on Facebook at Seabreeze Art FL – Resin Epoxy Art.
Originally from the small town of Berryville, Arkansas, Cindy has become a multimedia specialist in journalism, photography, videography and video editing.
She has a B.S. in Communications from the University of Central Arkansas and is a correspondent for The Daily Commercial, LakeFront TV and Beacon College's PBS talk show, "A World of Difference," where she received an Anthem Award and Telly Award.
When she isn't working, Cindy spends time with her husband, Ryan, and son, David, traveling and taking photos of landscapes and wildlife.
Share This Story!