Spirits: A 'Dam good time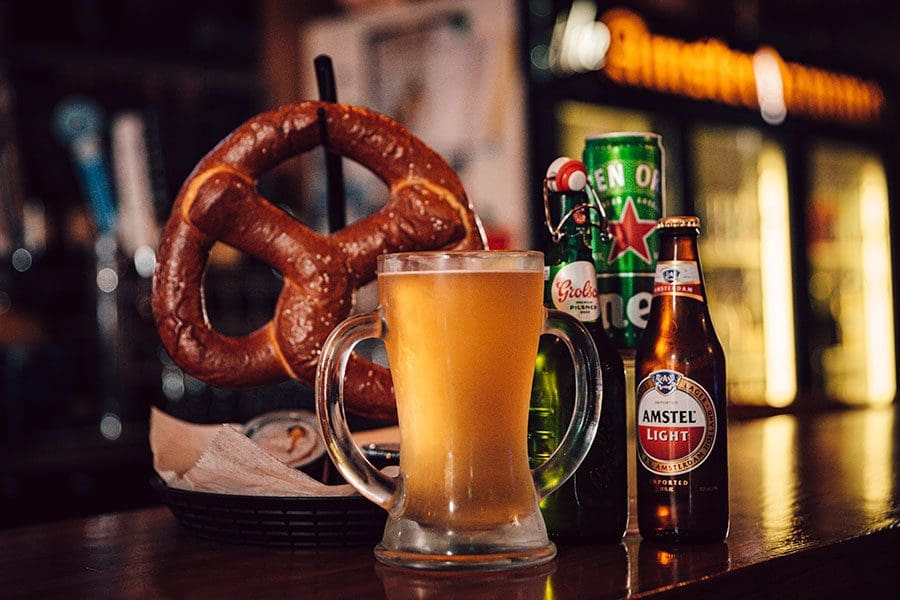 Well-known local businessman looking to spice up downtown Leesburg with fun, music, beer, and a little Dutch flavor.
Photos: Douglas Tyler
While visiting downtown Leesburg, one might notice love locks secured to a post like typically seen at bridges throughout Europe, and a working traffic signal near the entrance of a colorful building on 5th Street.
On exterior walls, there are paintings of a flower field and of a smiling Dutchman, a portrayal of Ron "Mammoth" Van Den Brink, the venue's owner, by world-renowned artist Dale Henry. 
Once customers walk through the silhouetted doors, they are transported straight into the heart of Amsterdam, just as its name – The Amsterdammer Tavern –  implies.
"I wanted to bring in a bar with Dutch beers and food, but most of all, a Dutch atmosphere; something totally different that nobody has," says Ron.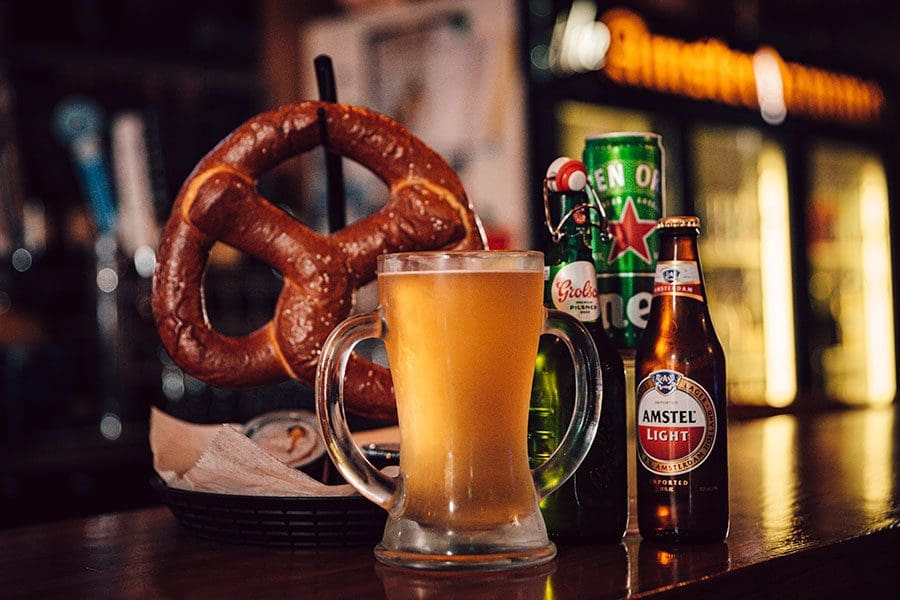 The interior's focus is a huge mural of Prinsengracht, a famous street in Amsterdam, and hanging on the rest of the walls are many of Dale Henry's paintings, for sale on his behalf, reminiscent of a popular practice by business owners in Europe to help local artists.
To complete the look are wooden cable spool tables that give off a rustic, laid-back vibe, and a white horsehead statue near the entrance to ward off gypsies.
"Very small, cozy and welcoming, that's a Dutch bar," Ron adds, explaining that the framed pictures of his parents that sit on the outermost corner of the bar, and an antique Dutch clock above them that once hung in a bar in Holland they owned for 18 years called The Trocadero, keep him grounded.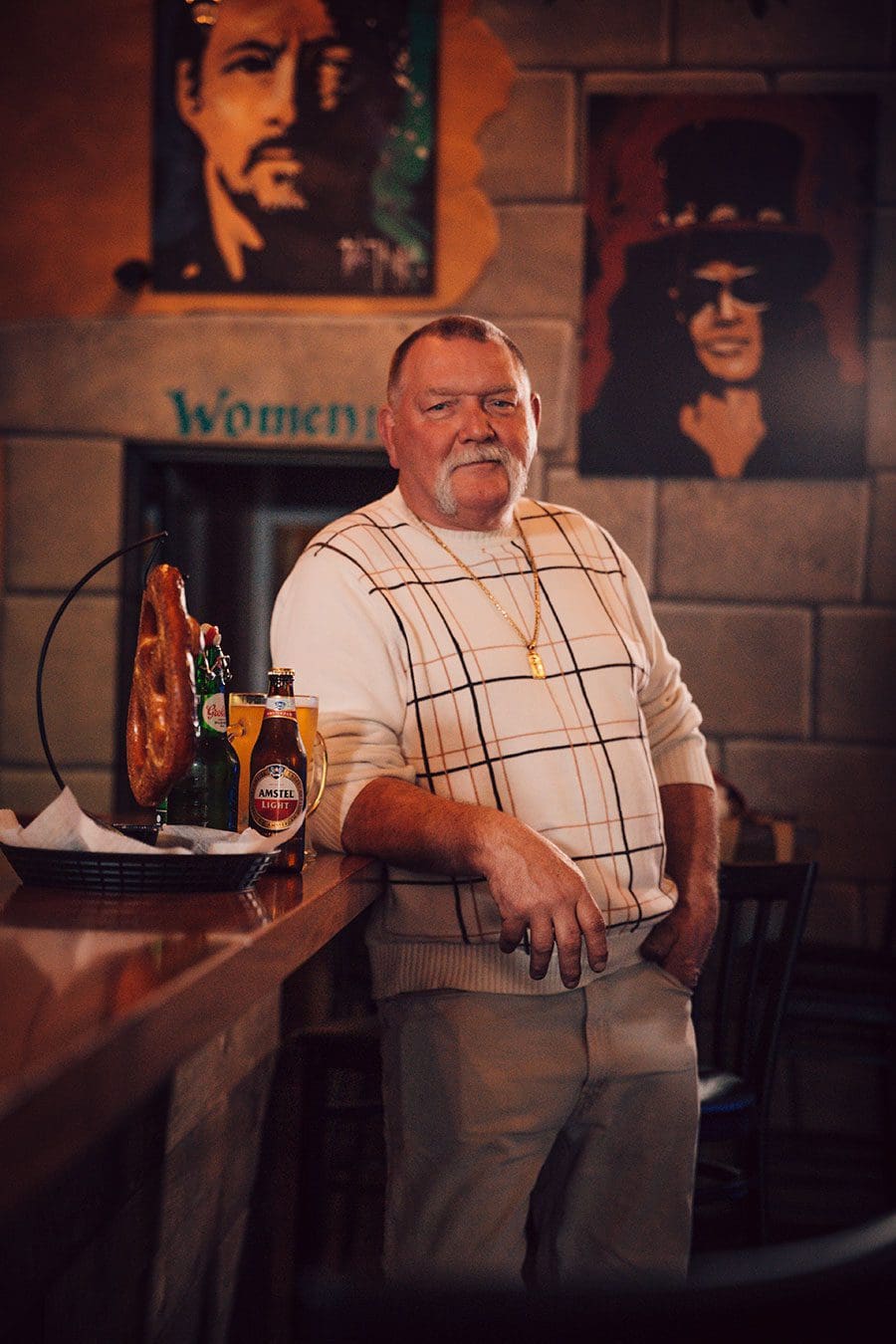 Ron say he vividly remembers his parents' establishment and wants people in town to experience what it offered.
"What an Amsterdammer Bar means to Europe is that everybody's welcome; it doesn't matter who you are. The point is that at the end of the day, everybody is there together and having a great time," Ron says. "In American bars, people kind of sit by themselves, but in Europe, especially in Holland, everybody talks to each other. It's like a big party, and no one is ever alone."
Ron, also the owner of a Leesburg auto body shop called Mammoth Machines, says he's thought about opening a neighborhood bar for awhile and friends who know him had been urging him to do so.
He found the perfect space on the bottom floor of the old Opera House building, renovated, and opened its doors in August 2021 in time for Bikefest, and has since continued collaborations with the Leesburg partnership for special events.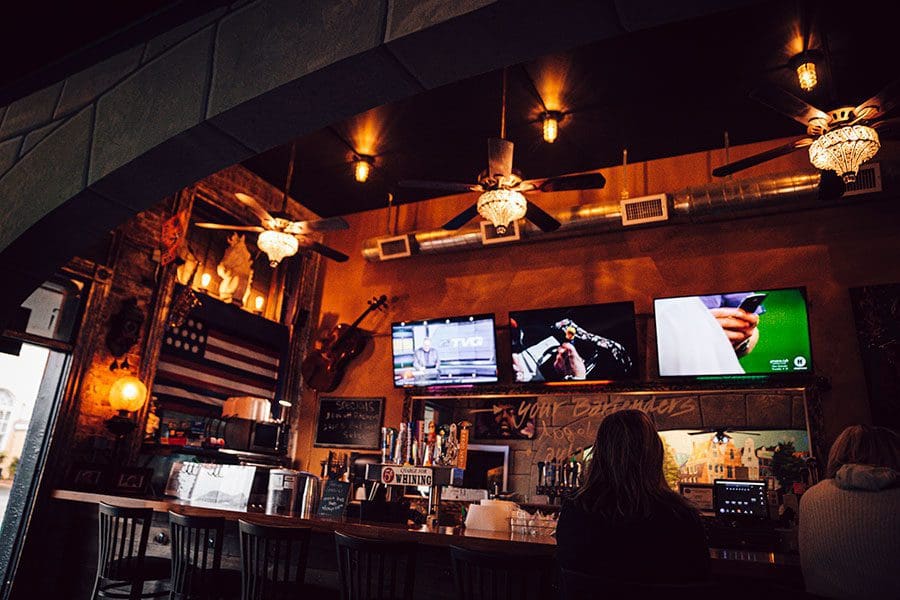 "I try to do what I can to help the community," he says.
As far as the menu, The Amsterdammer offers Amstel, Heineken and Grosch, one of the oldest Dutch beers from the 1500s, plus many other wine and "on tap" beer selections like Sweet Water, Big Wave, Michelob Ultra, Bud Light, Shock Top, Stella and Mango Dart.
Ron's Dutch influence is obvious when it comes to the food, which includes appetizers like mushroom and brie soup, steaming hot chili, and soft pretzels with warm homemade peanut or saute sauce (beer cheese).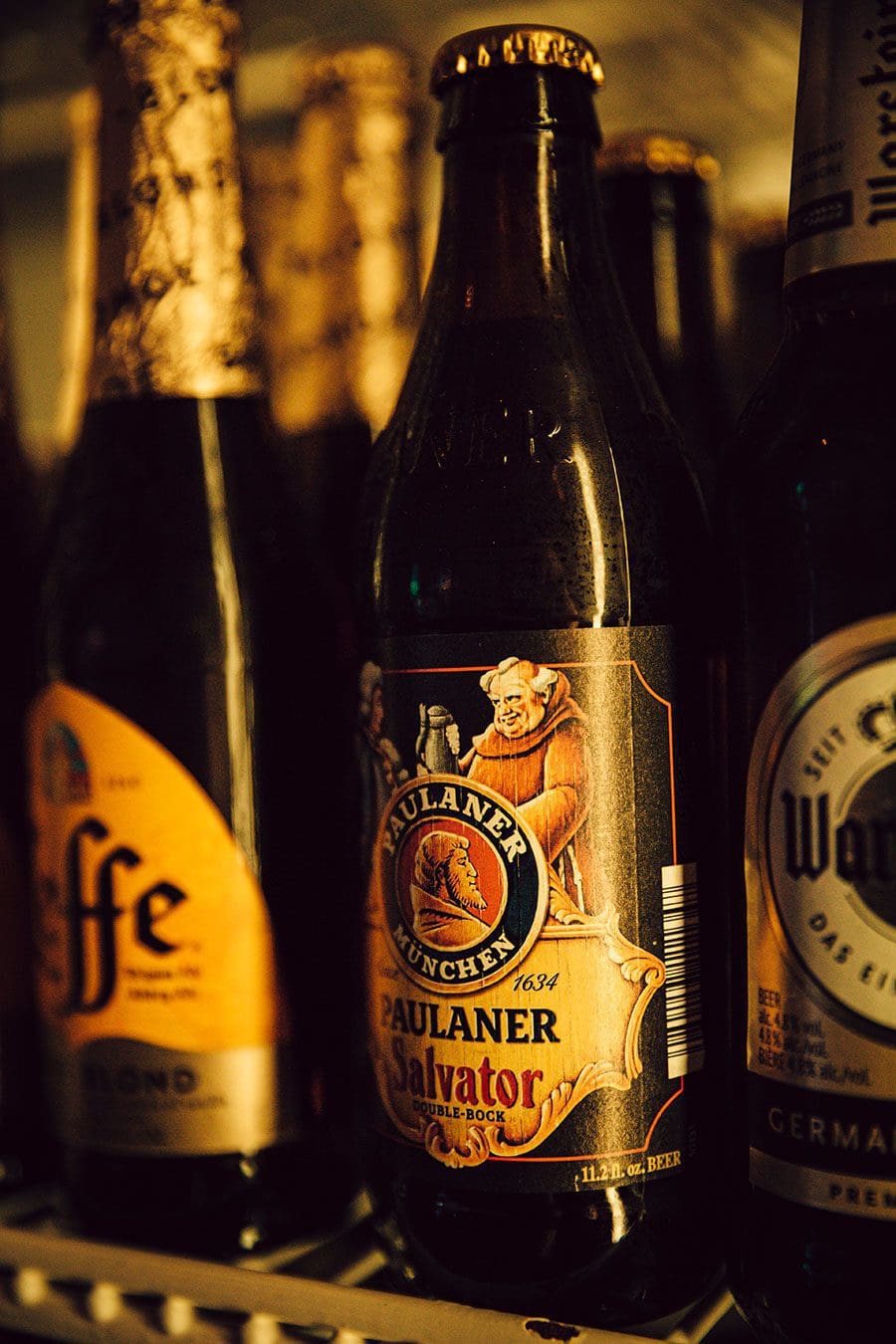 Other choices include cold cuts and cheese, meatball subs, chicken curry sandwiches, and more. A full menu is in the works with the help of Amsterdammer servers Ayla and Angel.
 As for fun, there is plenty of it, with Karaoke on Wednesday nights, a live DJ on Friday and Saturday nights, digital dart boards, and dancing after about 11 p.m.
And if that's not enough, The Amsterdammer is available for private parties and people need not worry about smokiness in the air, because Rob has adopted a no smoking policy inside.
"We're becoming very popular all throughout Lake County. Everybody's talking about it and people are coming from all over. I even have Dutch people coming here for our authentic beer and food offerings," Ron says.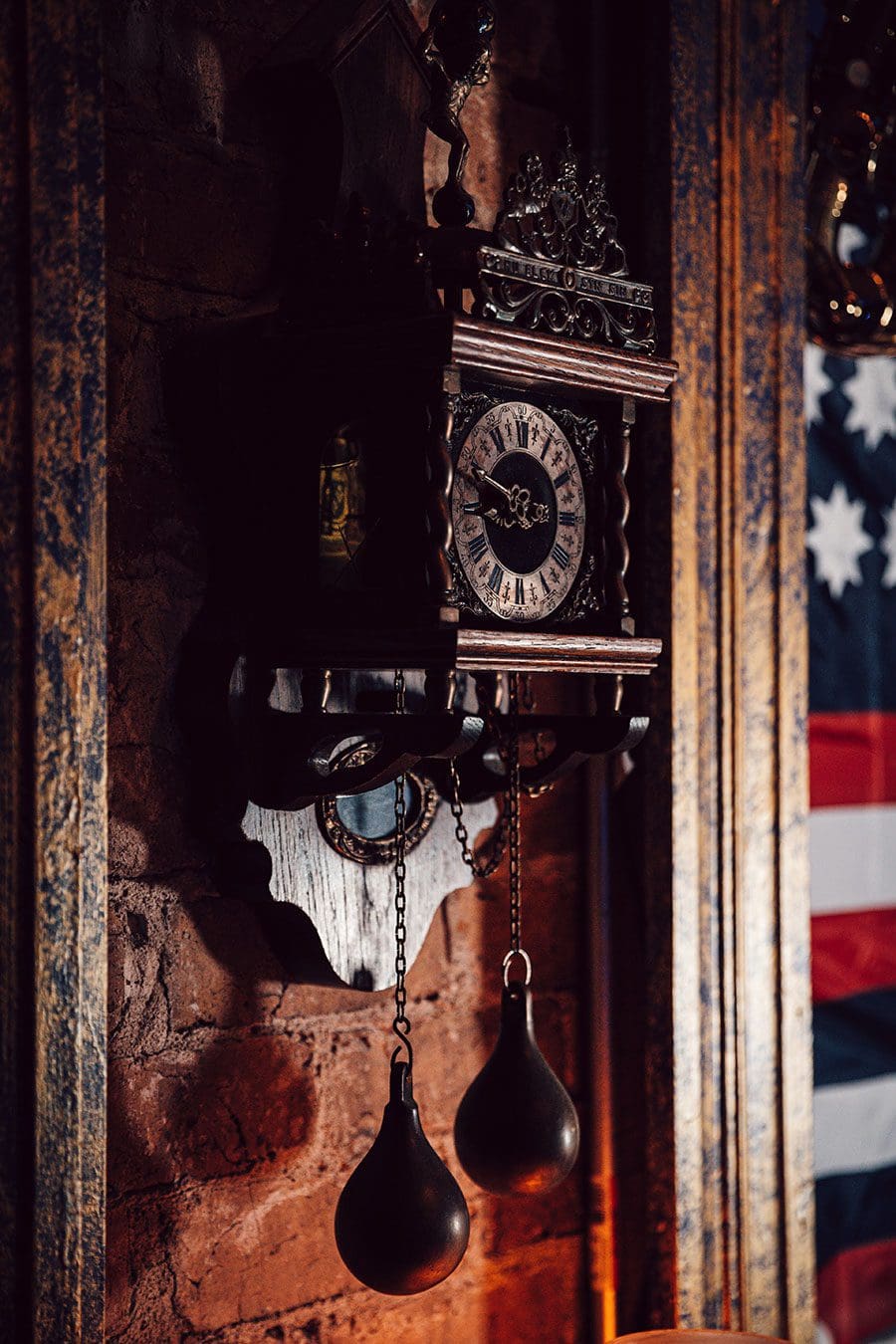 Recently, I, along with Style photographer Douglas Tyler and fellow writer Theresa Campbell were there for a visit and were not disappointed. 
We ordered a pretzel that was presented beautifully and tasted delicious, especially when dipped in the decadent sauces it came with.
Douglas and Theresa, the afternoon's beer samplers, were impressed by the look of the Grosch bottle with a fun flip top, and even more so, with the Mango Dart's flavor profile.
"I'm not a beer drinker, but I loved everything about this brew, from the fruity aroma to the pleasing taste, and I look forward to having it again," Theresa says.  
Douglas vowed to return soon for another Mega Mug of the mango beer, as well.
"It's got a welcoming light flavor that doesn't overwhelm the senses. Most beers are a shock to the taste buds, but with this one, there's no having to adjust to it." Douglas adds, "I could see myself, and my girlfriend, enjoying this again soon." 
Meanwhile, Ron, as much fun as he's having in Leesburg, hopes to expand into Clermont and The Villages with more Amsterdammer locations. 
"I just love seeing people happy and having a great time," Ron says.  
Originally from Nogales, Arizona, Roxanne worked in the customer service industry while writing independently for years. After moving to Florida in 1999, Roxanne eventually switched her career path to focus more on writing and went on to become an award-winning reporter for The Daily Commercial/South Lake Press newspapers for 16 years prior to coming on board with Akers Media as a staff writer in July 2020 – her dream job come true.
Share This Story!