Starr.Fit Program in Eustis Empowering Children To Better Health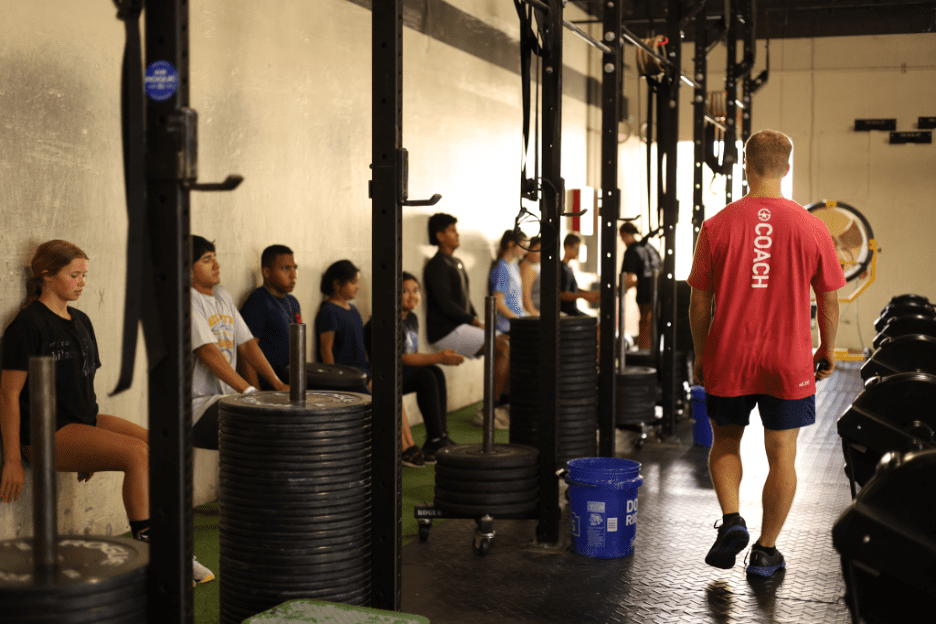 Marisol Starr and Scott Starr, the owners of Starr.Fit in Eustis, Florida, have a passion for helping the local youth in our community. This summer, they embarked on a journey to empower and inspire the next generation toward improved health, fitness, nutrition, and wellness.
Starr. Fitt (formally known as CrossFit CIC) was started about 10 years ago by Marisol Starr and Scott Starr, both working in lucrative cybersecurity jobs while building the business. They began thinking about how they could better help the community where Scott grew up. It all happened one day as Marsol was sitting, waiting for her daughter at school to have a mommy/daughter lunch. She observed the children walking into the cafeteria. "I noticed as I was sitting there that a lot of children were walking into the cafeteria either overweight or obese. I thought to myself, how can I help and make a difference?" Fast forward five years, Scott decided to open a CrossFit gym. Opening this gym was Marisol's answer to her question. Throughout the years, Marisol develped programs such as CrossFit Kids and youth summer programs with the intention of providing positive personal transformations, elevating energy and empowerment, physical achievements, and much more.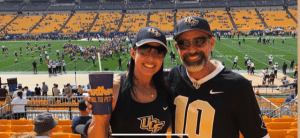 (Marisol and Scott Starr are UCF Alumni and big UCF supporters. Her daughter, Camila Mojica, who manages Starr.Fit's social media, recently graduated from UCF with a Bachelor's in Creative Writing and is getting ready to pursue her Master's at UF in Social Media Marketing.)
When asked what it feels like to give back to the community and watch the success of these kids and teens, Marisol said, "You cannot possibly put a price on it. To see kids getting better mentally and physically stronger is the reason why we do it. I recently left a lucrative position in corporate America to empower the next generation to lead our Nation and World. Giving back is the greatest gift of all." That is a strong statement, and Marisol has an amazing amount of passion behind her next mission: a non-profit organization catering to teens, providing fitness, nutrition guidance, and life coaching not just in Eustis but beyond.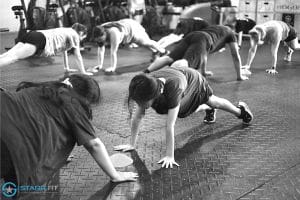 Scott Starr, a former Marine, knows a thing or two about fitness. He leverages his background to assist the teens, particularly those aspiring to follow in his footsteps to serve our country in the military. To achieve this, these young individuals need to prepare their bodies to pass basic training.
Coach Colin Schmidt, is an amazing athlete and role model for our youth.  Recently he secured first place at the recent Tampa Bay Games and emerged as the champion in the Rx Men's division. This achievement has had a positive influence on many of the younger (and older) members of Starr.Fit.
The 2023 Summer @ Starr.Fit program both Coach Colin and Coach Izzy led concluded with resounding success, marking a transformative journey towards improved health, fitness, and wellness for the participating teenagers.
Some astounding achievements reported include:
Positive Personal Transformations: An astonishing 90% of the participants reported experiencing positive changes in their mood, attitude, and behavior since joining the program. Additionally, 70% mentioned newfound confidence in decision-making.
Elevated Energy and Empowerment: An impressive 90% of the teens shared that they felt happier and more energetic after engaging in our fitness routines. Moreover, 75% expressed feeling mentally stronger and better equipped to tackle life's challenges head-on.
Nurturing Lifelong Habits: An overwhelming 90% of our teens are committed to incorporating healthier eating habits into their lives, setting the foundation for long-term wellness.
Enthusiastic Engagement: The enthusiasm displayed by our participants is remarkable, with 85% expressing a desire to stay in touch with Starr.Fit for ongoing fitness and nutrition guidance.
Future Commitment: A resounding 90% of the teens are eager to join us again next year, a testament to the impact this program has had on their lives.
Parental Satisfaction: Parents have also witnessed transformative changes, with 90% observing increased energy, 80% noticing heightened motivation, and 65% witnessing improved muscle mass in their teens.
Lasting Impact: An inspiring 100% of parents believe that the skills and knowledge gained from the 2023 Summer @ Starr.Fit will leave a lasting, positive impact on their teens' lives.
Recommendation and Satisfaction: Every single parent expressed their willingness to recommend Summer @ Starr.Fit to friends and family, underlining their complete satisfaction.
Physical Achievements: A notable 67% of participants experienced a reduction in body fat mass, while 91% witnessed an increase in muscle mass. An impressive 91% improved their InBody score within just six weeks.
Marine Boot Camp Readiness: One of our aspiring Marines improved his physical fitness test results after completing Summer @ Starr.Fit.
Starr.Fit extends profound thanks to sponsors and supporters, whose invaluable support made this endeavor possible: Flood Digital, Lucas Air Conditioning and Heating, 3rd Generation Antiques, United Southern Bank, Empower Meal Prep, Crazy Gator, El Marie Pizzeria, Electron Machine, Bay and Lake Pharmacy, Jones Homes LLC., RBC Investments, LBR Solutions, Equipment Trader, Halff, Amvets Post 1992 Mount Dora, Ron Van Dyke State Farm, Chris' Place, and our Anonymous Donors.
Starr.Fit also extends its sincere appreciation to the participating teens.  Their commitment to health and wellness is genuinely inspiring. Their dedication to the program and their personal growth is commendable.
As this year's program concludes, Starr.Fit eagerly awaits the future and looks forward to welcoming everyone back for an even more impactful 2024 Summer @ Starr.Fit. Let's unite and continue this journey towards healthier lives, enriched wellness, and shared accomplishments.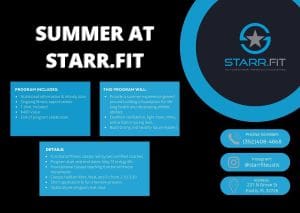 Starr.Fit Pillars Of Success
There are three pillars of success that the Starr.Fit Program focuses on. The list below tells you everything you need to know. These are the pillars they pride themselves on, and they are proven to be successful.
We are so happy to hear about the positive impact that this program is having on the community! If you are interested in joining Starr.Fit you can contact them at 352-357-3242 or email them at info@starr.fit
Kyle Coppola was born in Newton, Massachusetts and received his Bachelor of Fine Arts in Communications from Curry College in 2016. After traveling to Florida on a family vacation, he decided he could not get enough of the warm weather and made the move from snowy Massachusetts to central Florida 8 years ago.
For the last decade Kyle has gained valuable experience in social media content creation, marketing and sales, writing, video production, sports announcing and even broadcasting for local radio stations, such as FM 102.9 in The Villages and FM 91.5 in Massachusetts. Every year he volunteers at The Villages Charter High School as a play-by-play sports announcer for the football games as well as a public address announcer for the basketball games, including the annual Battle at The Villages Tournament.
Outside the office Kyle is a husband and father to two beautiful girls along with their cat. In his spare time he likes to spend time with his family, travel, play golf and swim. He is also a huge sports junkie and even bigger motorsports fan and loves to attend racing events when he can.
Share This Story!