Surprise! Groveland Teacher Wins Dream Classroom Makeover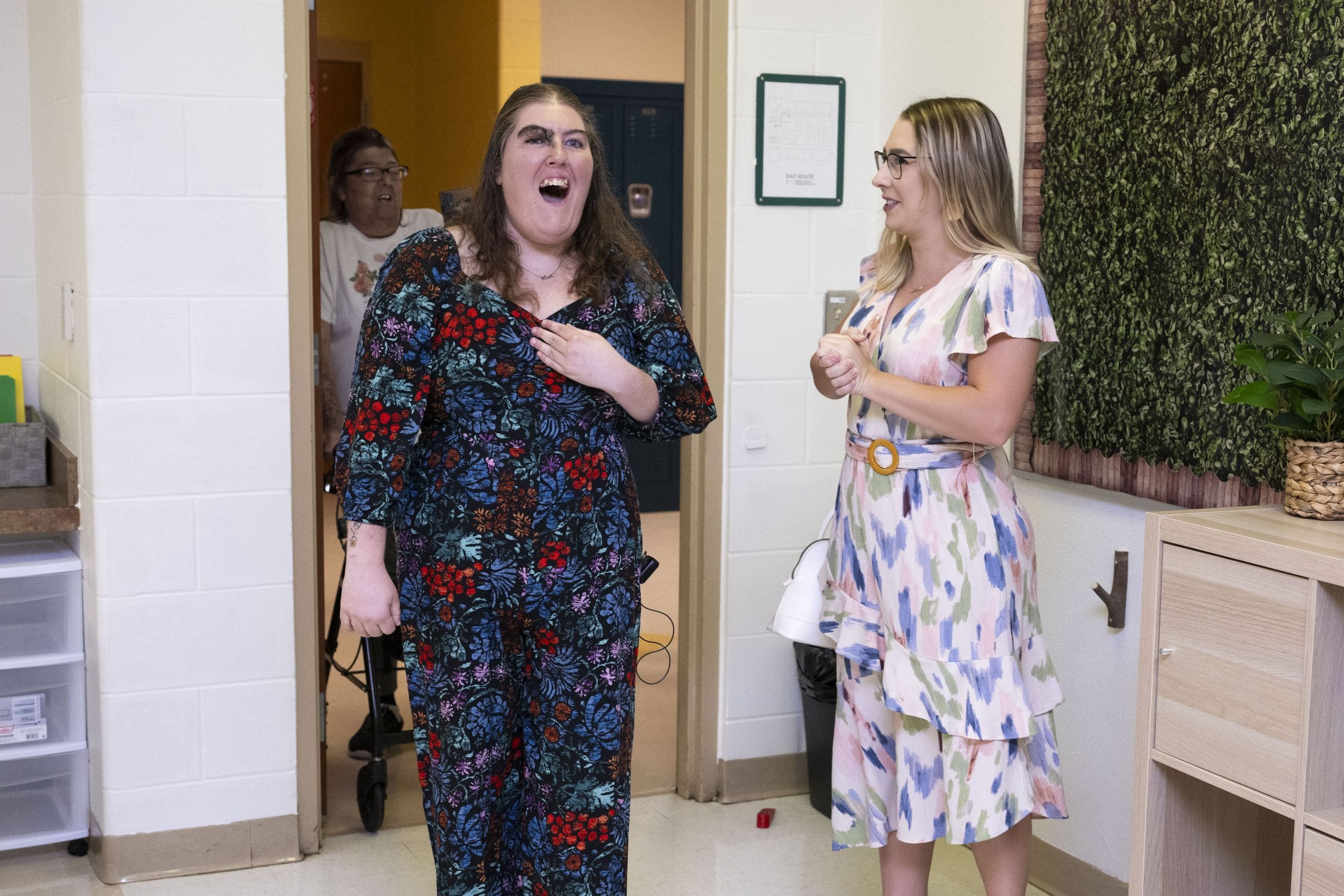 Nicole Sanservino, a 6th-8th grade ESE teacher at Gray Middle School, has been awarded a stunning classroom renovation after winning Addition Financial's Renovate to Educate contest. The program aims to support teachers and improve the learning environment for students. Nicole's passion for teaching and her desire to create a safe, welcoming and calming environment for her students made her essay stand out and earned her this exciting opportunity.
"I am overwhelmed and just feeling super blessed and excited to be able to share this with my students," Nicole said at the reveal. "I can't wait for my students to walk in here and just feel calmer. When they walk in and feel like it's home and welcoming, it will help them focus and learn better. Because if their other needs aren't first met, learning isn't going to happen."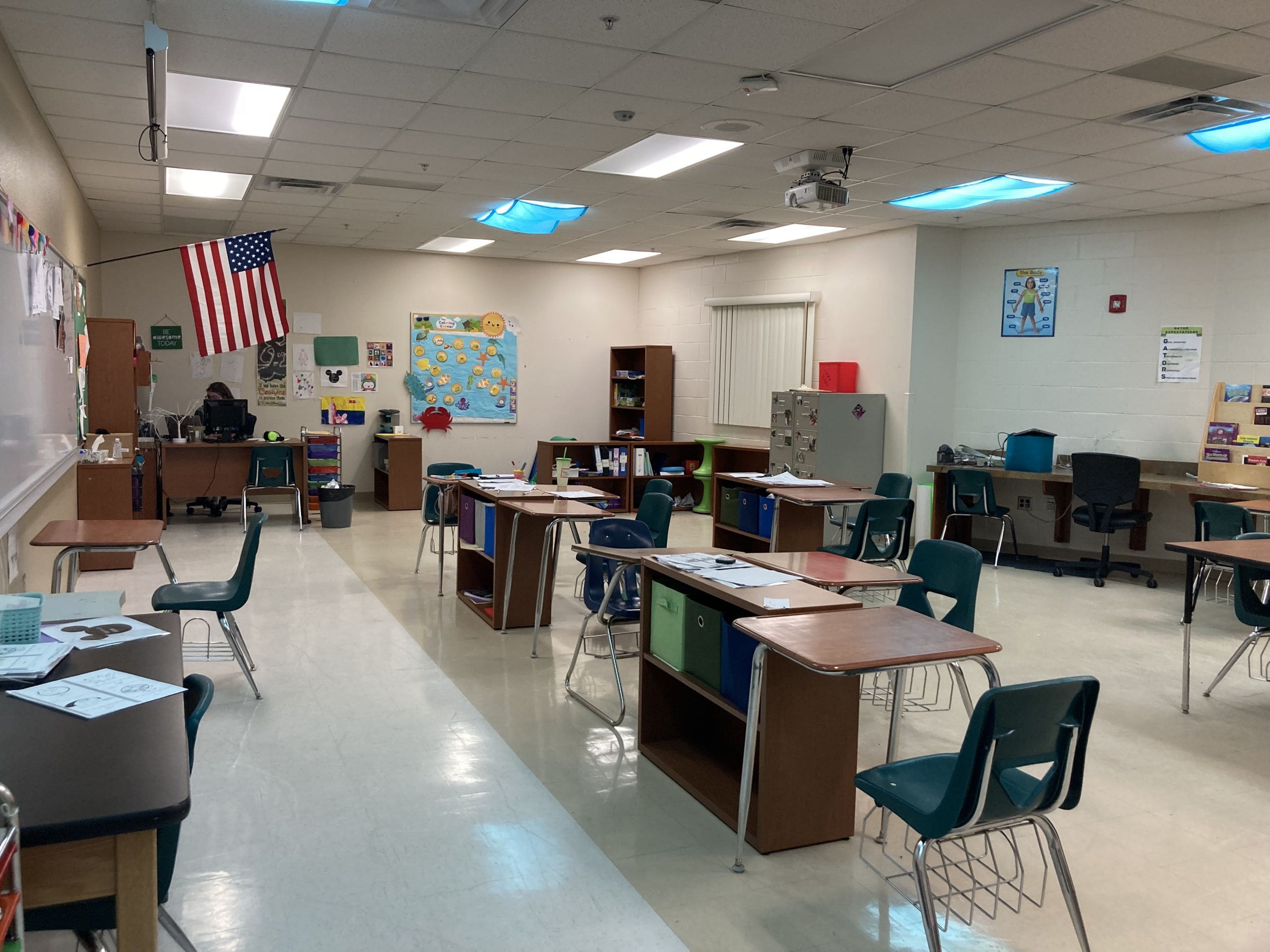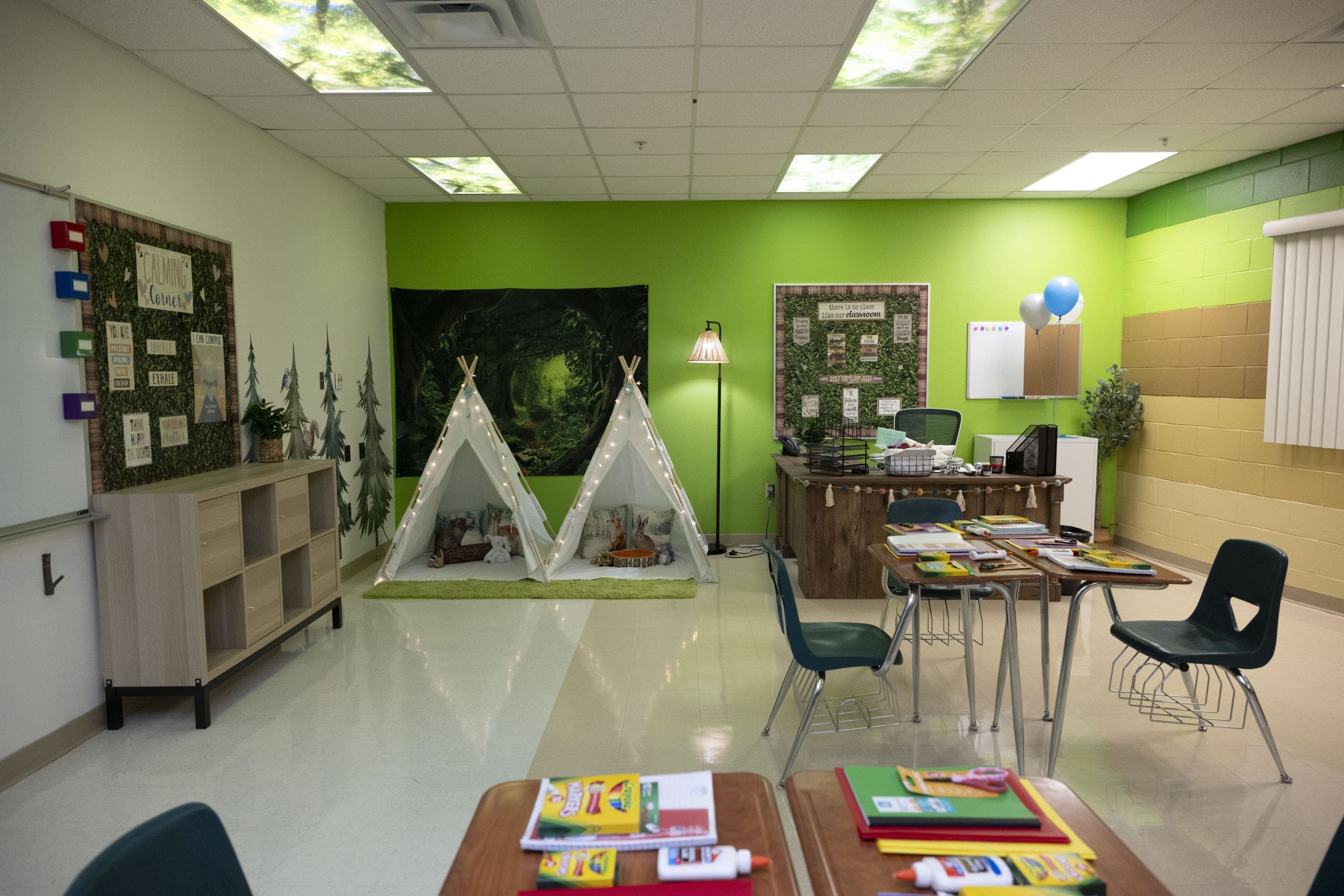 The renovation process involved a series of collaborative efforts between Addition Financial, the Education Foundation of Lake County, and Seminole State Interior Design Program. Every school year, Additional Financial chooses four teachers—one each from Osceola, Orange, Seminole and Lake counties—and pairs them up with an interior design student from Seminole State. For Nicole's classroom, Kylie Shortt was tasked with drawing up a concept and helped bring it all together.
"We went with a nature theme because of its calming ability," Kylie says. "We even put pictures of trees up on the lights to help add to the atmosphere."
Nicole specializes in teaching kids with learning differences and special needs, so the calming atmosphere mixed with sensory and affirmation stations was just what she needed. After sharing her love of Disney with her designer, a "Snow White" theme was chosen. Inside the classroom is a "mirror, mirror on the wall" station with positive affirmations, woodland-themed stuffed animals, a mural of Snow White and a brand new wooden teacher's desk. Incoming students will also find a set of school supplies waiting for them atop their desks when school starts.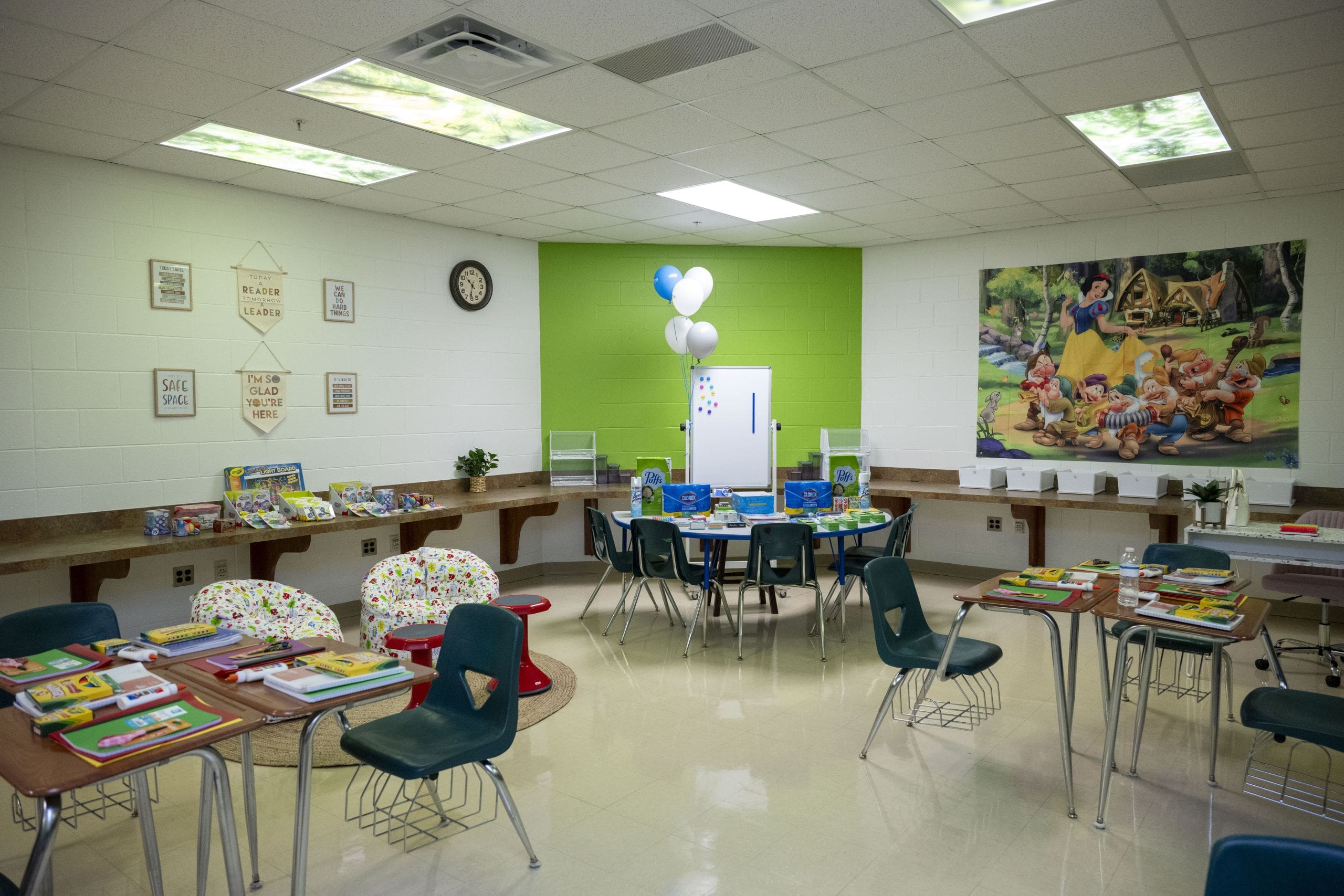 The surprise classroom makeover took just three days to complete. Volunteers from Addition Financial came together to bring Nicole's vision to life. But it was all worth it to see Nicole's face as the classroom was revealed to her on Monday.
"It really is my dream classroom," Nicole says. "I can't wait to share this with my students."
Originally from the small town of Berryville, Arkansas, Cindy has become a multimedia specialist in journalism, photography, videography and video editing.
She has a B.S. in Communications from the University of Central Arkansas and is a correspondent for The Daily Commercial, LakeFront TV and Beacon College's PBS talk show, "A World of Difference," where she received an Anthem Award and Telly Award.
When she isn't working, Cindy spends time with her husband, Ryan, and son, David, traveling and taking photos of landscapes and wildlife.
Share This Story!