Tavares High School Hires Gavin Jones as New Head Football Coach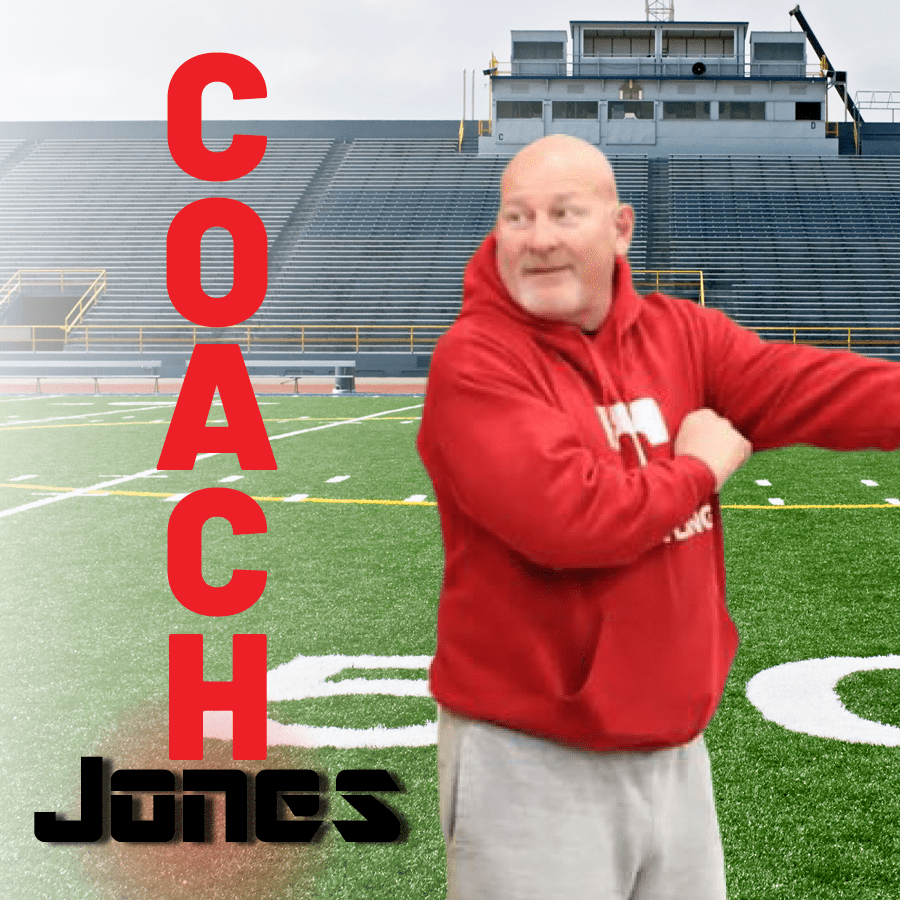 Coach Gavin Jones has been with Tavares High School for over 17 years. He has coached Football, Baseball and was instrumental in the start of the wrestling team just 2 years ago. Jones knows a thing or two about the Tavares sports programs and the community.
Coach Jones coached the wrestling team and did it with great success. The program just started a few years ago but already has great interest. Coach Jones will still be the wrestling coach along with getting a huge opportunity that awaits. Last season Tavares under the leadership of coach Timothy Smith, went 0-10 on the year. But during the 2021 season the team went 9-2 so they are capable of greatness.
Although 2022 did not pan out how the Bulldogs had envisioned, Tavares still had athletes who wanted to play and were dedicated to the program. The Football team just needed a fresh start and that is exactly what they are getting with coach Gavin Jones. The program should look and feel different this year and many are happy about that.
Coach Jones is the type of coach who is old school. He is all about helping kids be the best they can be. He is a tough gritty coach who has been a leader in many different types of sports over the years. Jones was excited about the number of kids who have shown up for spring and summertime workouts.
In all, about 50 kids have shown up to the workouts and that number should grow as well. That number is much higher than the number of kids at pre-season workouts last year by a large margin. Coach Jones wants these kids to have fun, learn the system and build upon a great foundation that Tavares is laying down.
It won't be easy for the Bulldogs. Coach Jones told me that the team is going to be young, but they do have some standout players returning including Tyler Davis who should be one of Tavares best players.
Jones goals this year are to get the team better. He is no stranger to success. Jones was the former head football coach of Tavares in 2009,2010 and 2011. Much like those years, Coach Jones says that the quarterback position, running back positions are wide open at the moment.
Coach Jones wouldn't give anything away as far as how the offense would look this upcoming year. Unlike teams such as Lake Minneola, The Villages, Mount Dora High, Leesburg and Wildwood, Tavares High School is an open book. The past few years have been rough on this program, and they are starting from scratch for the most part.
What the season will look like is anyone's guess, but we are hopeful that Tavares can win some football games this year. If anyone can make that happen Coach Gavin Jones will be the guy to do just that.
Our best wishes to the coaching staff and the players this upcoming football season!
Photos Provided By:
Tracey Hanson
Tavares Facebook Page
Brittany Fogt
Kyle Coppola was born in Newton, Massachusetts and received his Bachelor of Fine Arts in Communications from Curry College in 2016. After traveling to Florida on a family vacation, he decided he could not get enough of the warm weather and made the move from snowy Massachusetts to central Florida 8 years ago.
For the last decade Kyle has gained valuable experience in social media content creation, marketing and sales, writing, video production, sports announcing and even broadcasting for local radio stations, such as FM 102.9 in The Villages and FM 91.5 in Massachusetts. Every year he volunteers at The Villages Charter High School as a play-by-play sports announcer for the football games as well as a public address announcer for the basketball games, including the annual Battle at The Villages Tournament.
Outside the office Kyle is a husband and father to two beautiful girls along with their cat. In his spare time he likes to spend time with his family, travel, play golf and swim. He is also a huge sports junkie and even bigger motorsports fan and loves to attend racing events when he can.
Share This Story!