Tavares Men of Faith Unveil Veterans Memorial in Honor of Local Heroes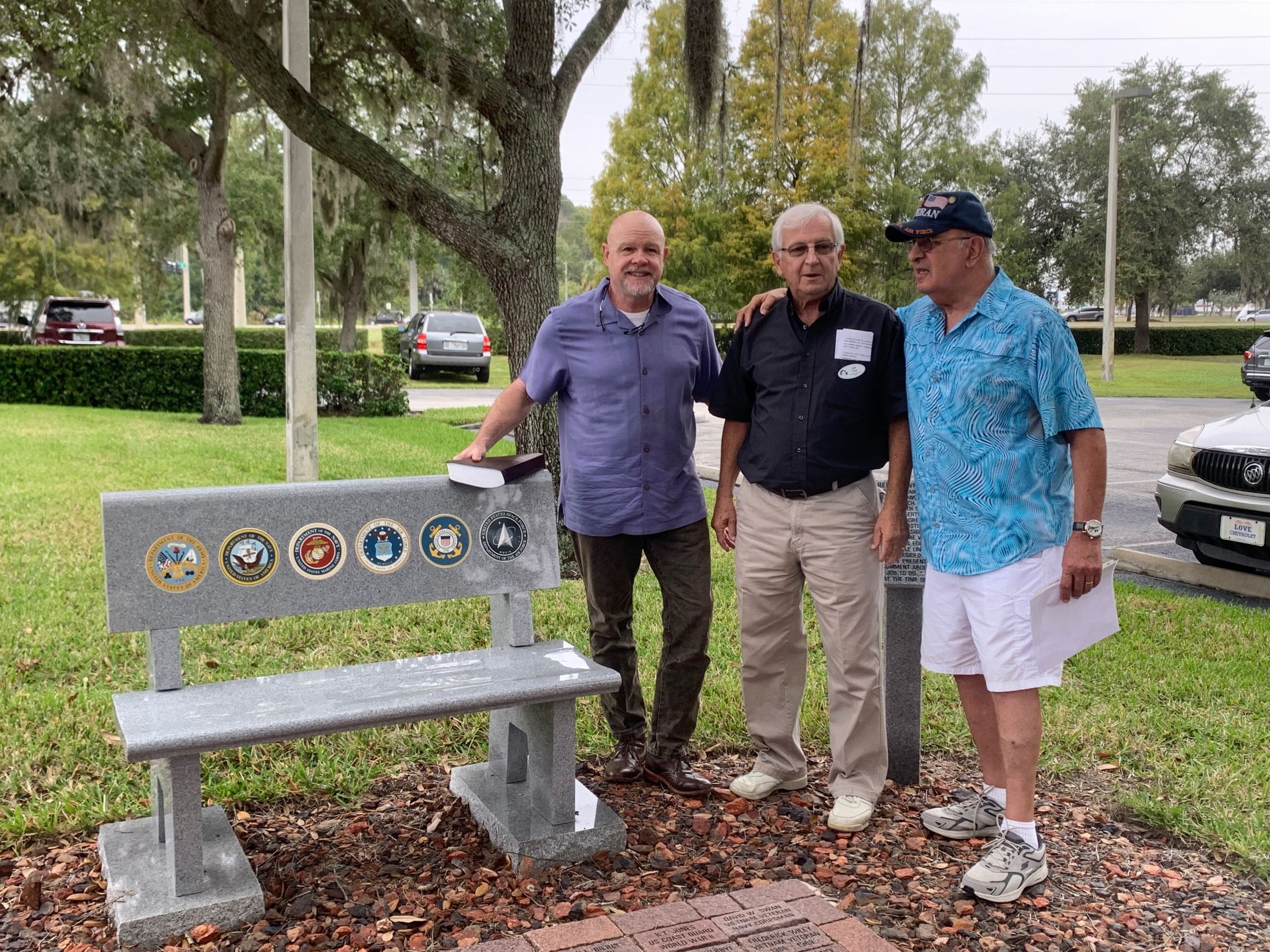 Tavares Men of Faith Unveil Veterans Memorial in Honor of Local Heroes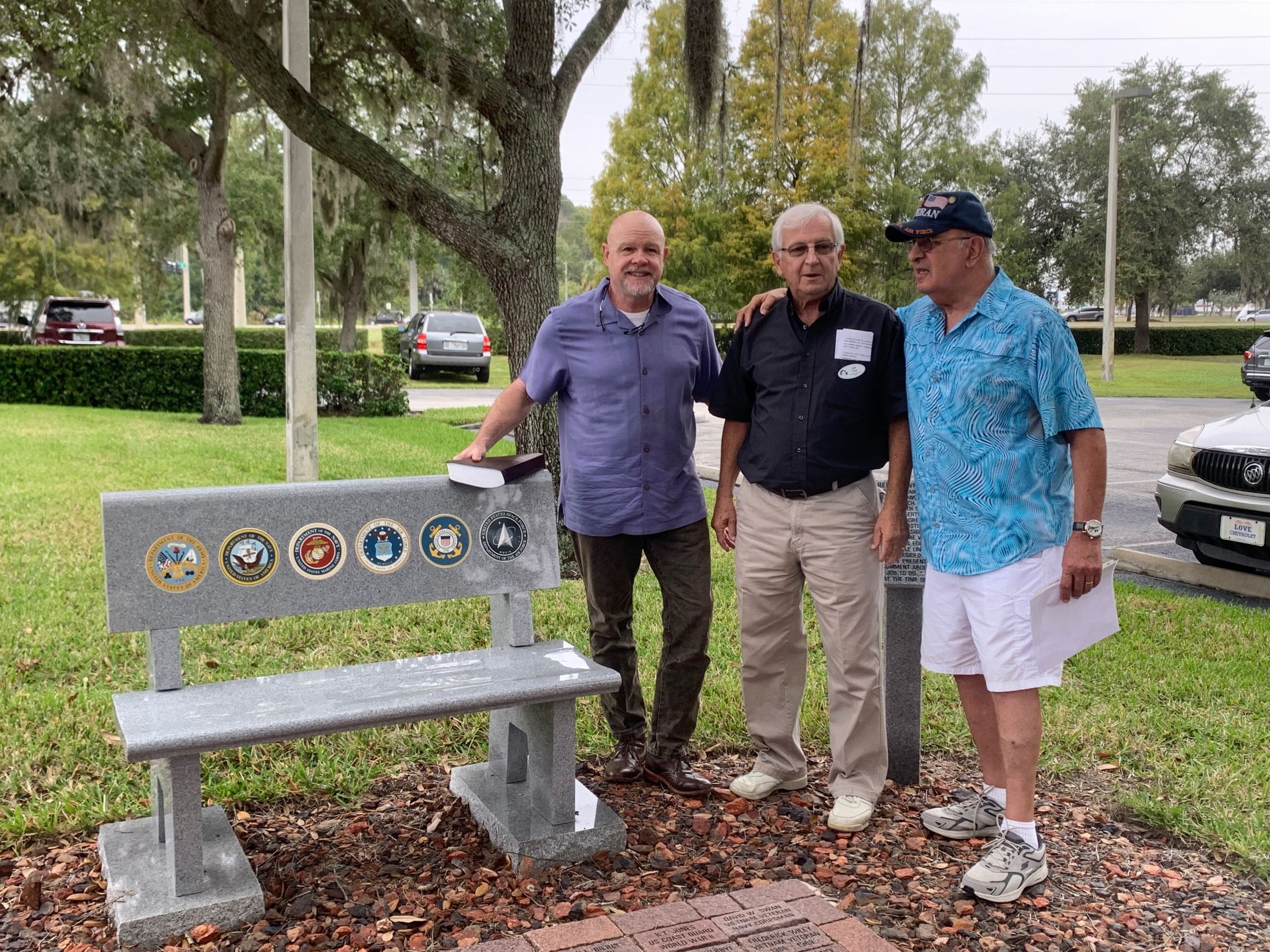 In a dedication ceremony held on November 12, the Tavares Men of Faith, a group from the Tavares Community Church, unveiled a Veterans Memorial, honoring the local heroes who served our nation selflessly. This memorial stands as a tribute to their sacrifice, a place for quiet contemplation, and an expression of gratitude.
The journey to create this beautiful memorial began with a vision, inspired by the memory of Robert E. Wright, a combat medic of the 501st parachute infantry regiment, who bravely parachuted into France on D-Day. Robert was a cherished member of the Tavares Community Church, and his legacy lives on through this touching tribute.
"The Tavares Community Church planned to create a quiet, contemplative spot for reflection and prayer to show our respect and appreciation for their service to our country is now complete," member Don Sansone says.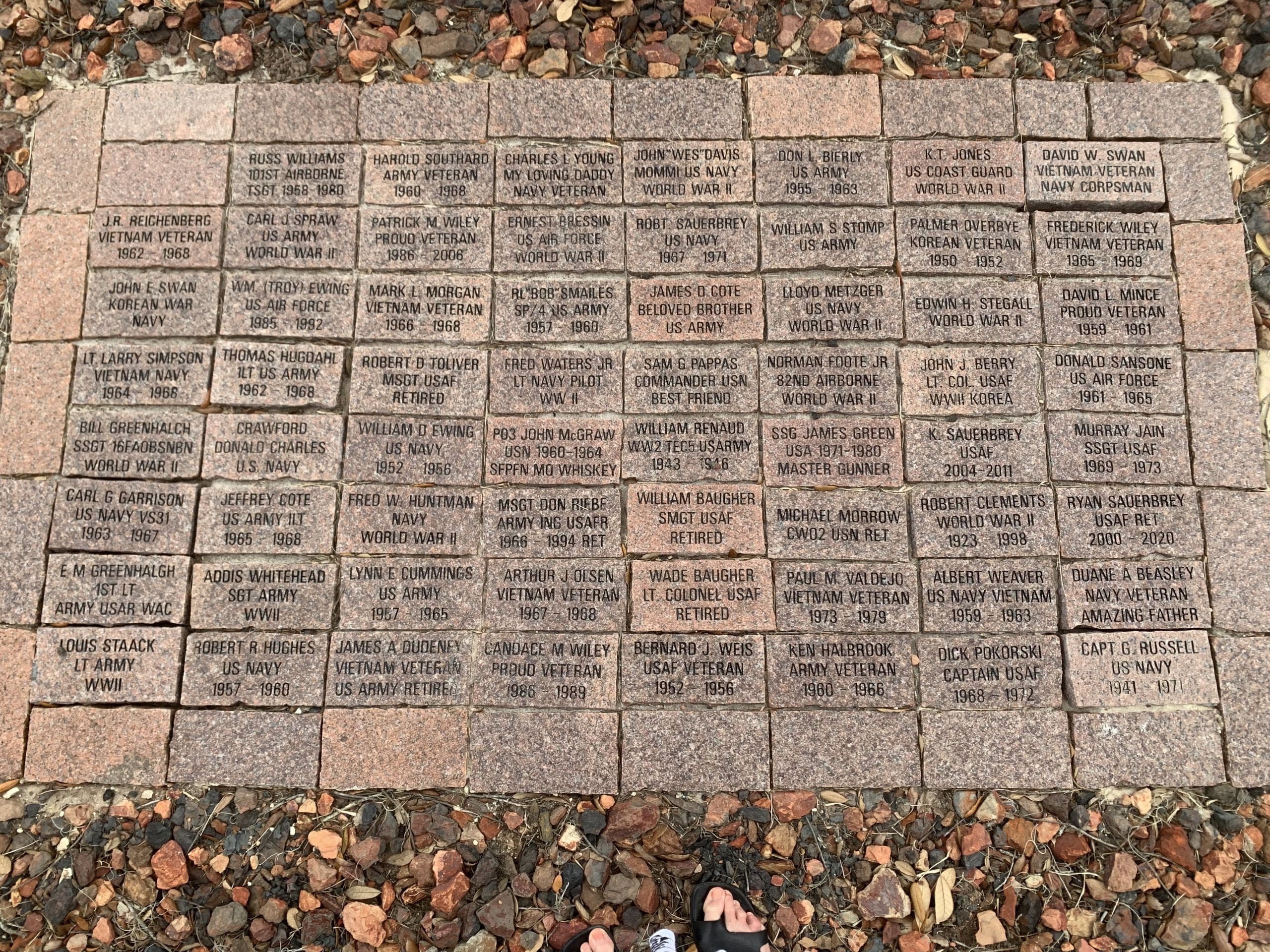 The heart of the memorial features sixty honor bricks, each commemorating the sacrifice and dedication of veterans. These bricks serve as a poignant reminder of the unwavering commitment of our heroes. There is space available for additional honor bricks, ensuring that all veterans, regardless of their church affiliation, can be recognized and celebrated.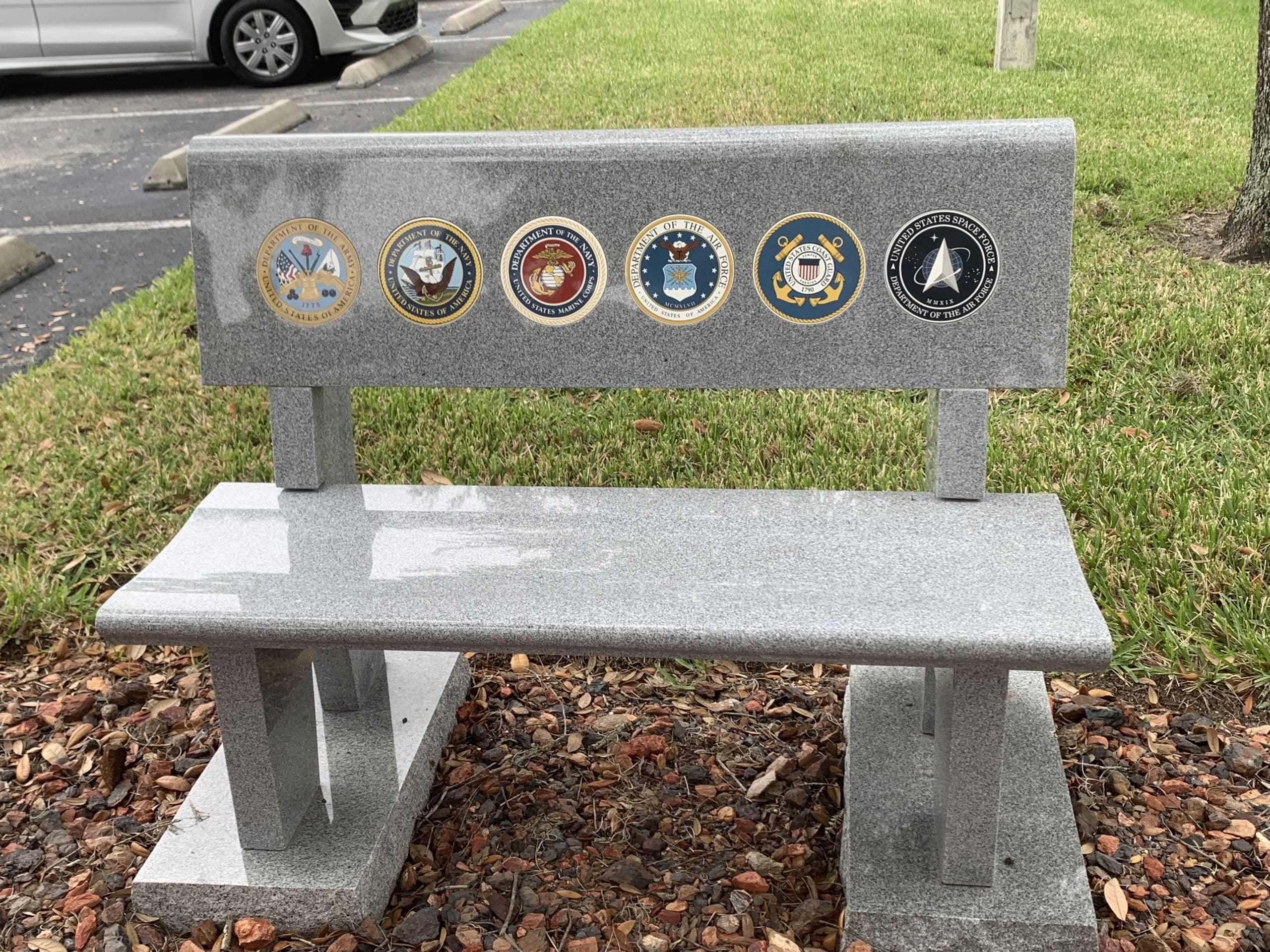 At the center of the memorial is a bench adorned with the symbols of all branches of the U.S. military. This bench serves as a place of rest, reflection, and remembrance, offering a serene spot for visitors to honor the memory of our veterans. Additionally, a plaque has been erected to honor the memory of Robert E. Wright, the inspiration behind this project.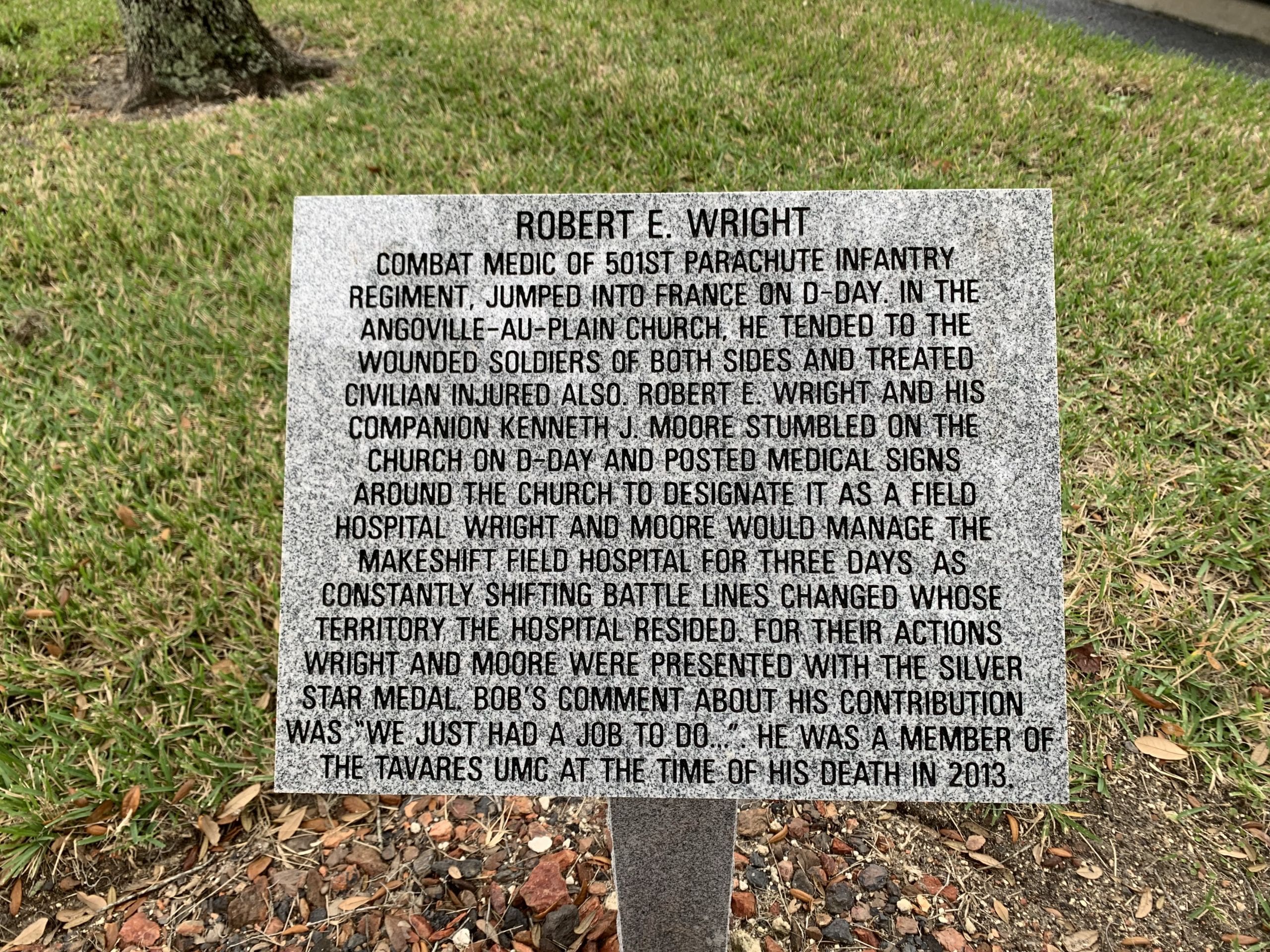 Individuals interested in purchasing an honor brick for a relative or friend, whether they are members of the Tavares Community Church or not, are encouraged to call the Church office at 352-343-2761. Each honor brick is priced at $100, and the proceeds contribute to maintaining this tribute to our veterans.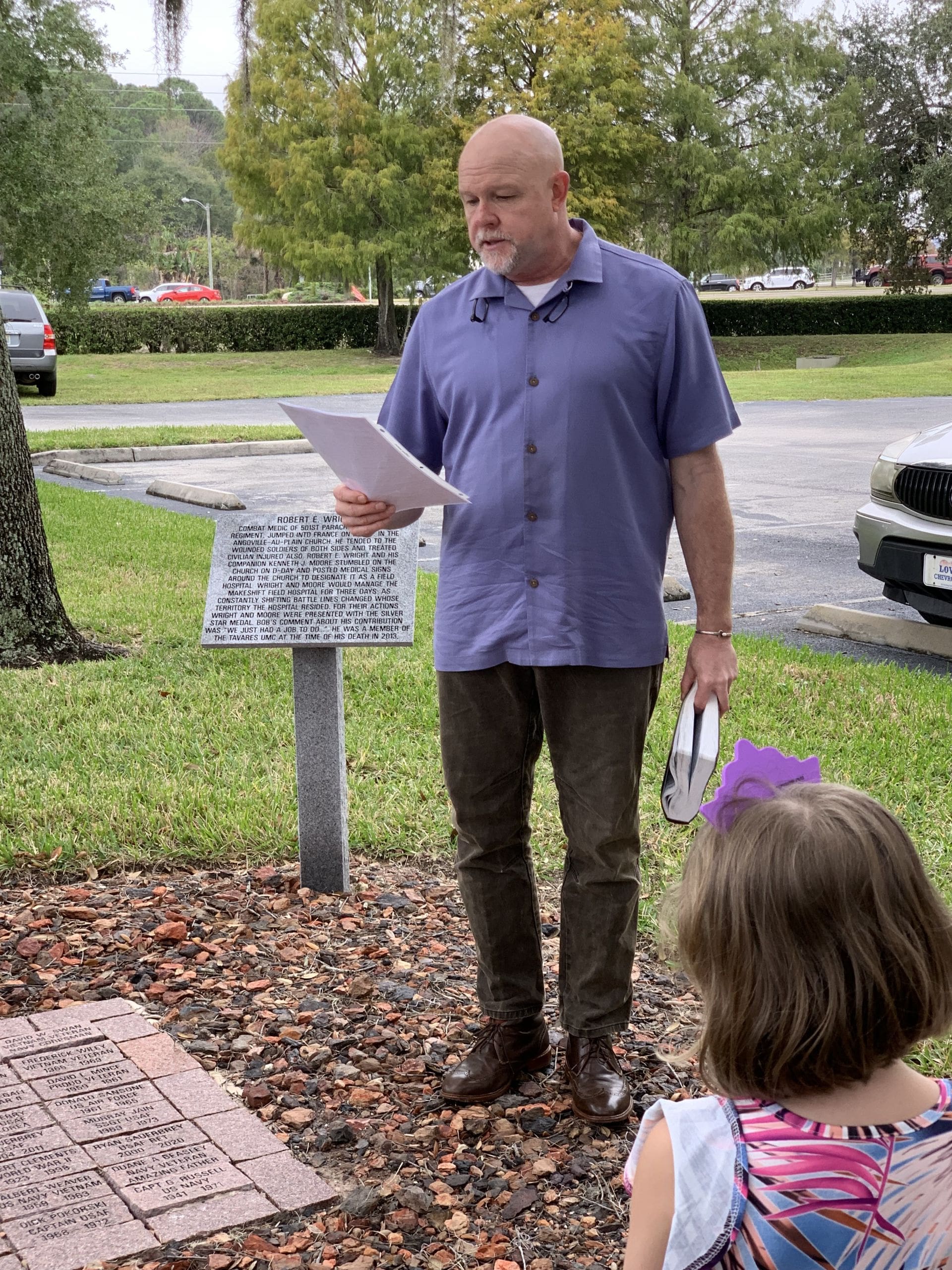 In attendance at the dedication ceremony, Pastor Mike Briggs read an appropriate Scripture, Don Sansone recounted the journey of this inspiring project, which began in December 2022, and Jeff Cote delivered a moving tribute to Robert E. Wright, whose legacy continues to inspire the community.
Originally from the small town of Berryville, Arkansas, Cindy has become a multimedia specialist in journalism, photography, videography and video editing.
She has a B.S. in Communications from the University of Central Arkansas and is a correspondent for The Daily Commercial, LakeFront TV and Beacon College's PBS talk show, "A World of Difference," where she received an Anthem Award and Telly Award.
When she isn't working, Cindy spends time with her husband, Ryan, and son, David, traveling and taking photos of landscapes and wildlife.
Share This Story!