Tavares Police Lieutenant Sarah Coursey appointed as New Tavares Police Chief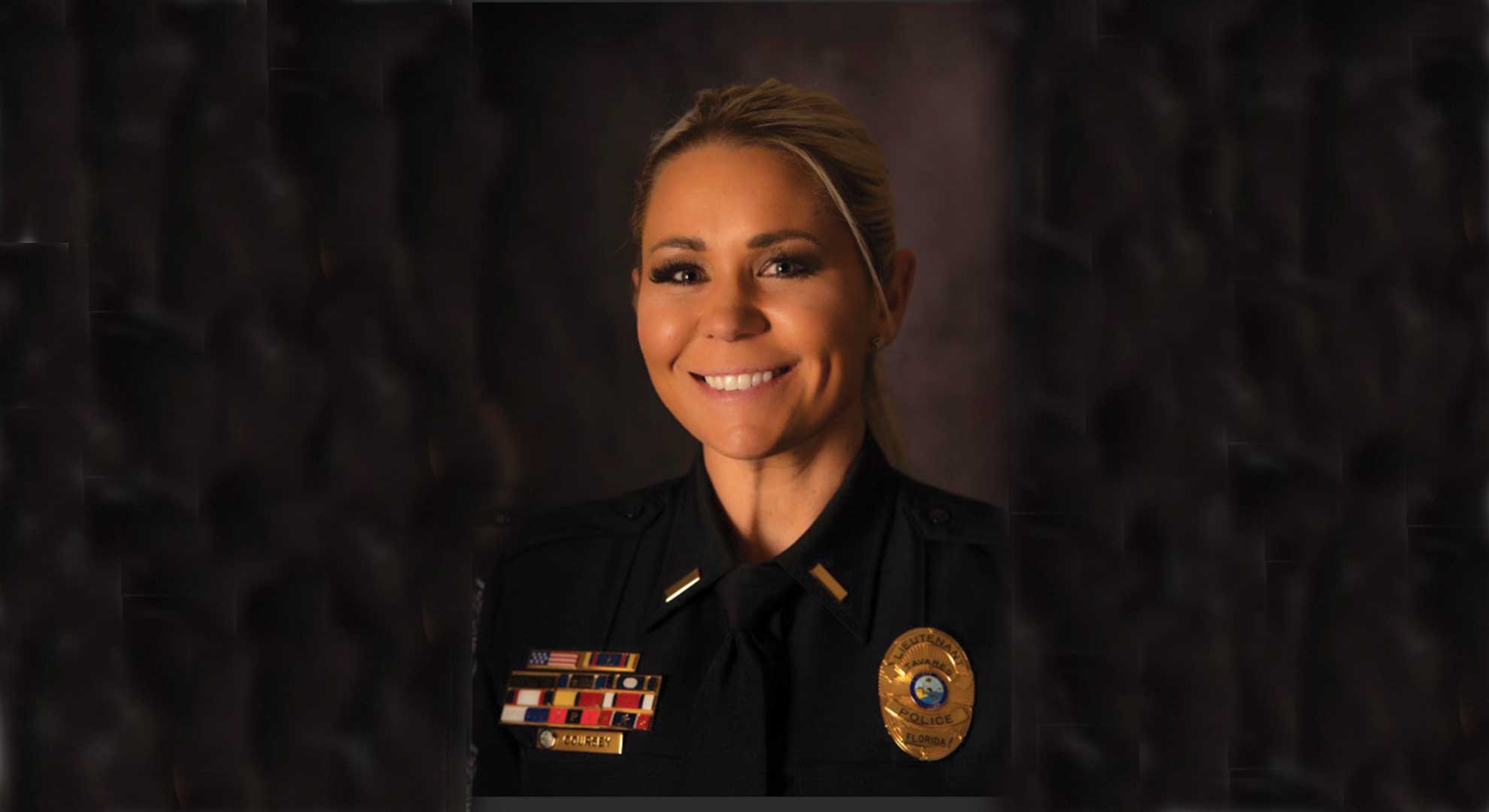 Tavares Police Lieutenant Sarah Coursey appointed as New Tavares Police Chief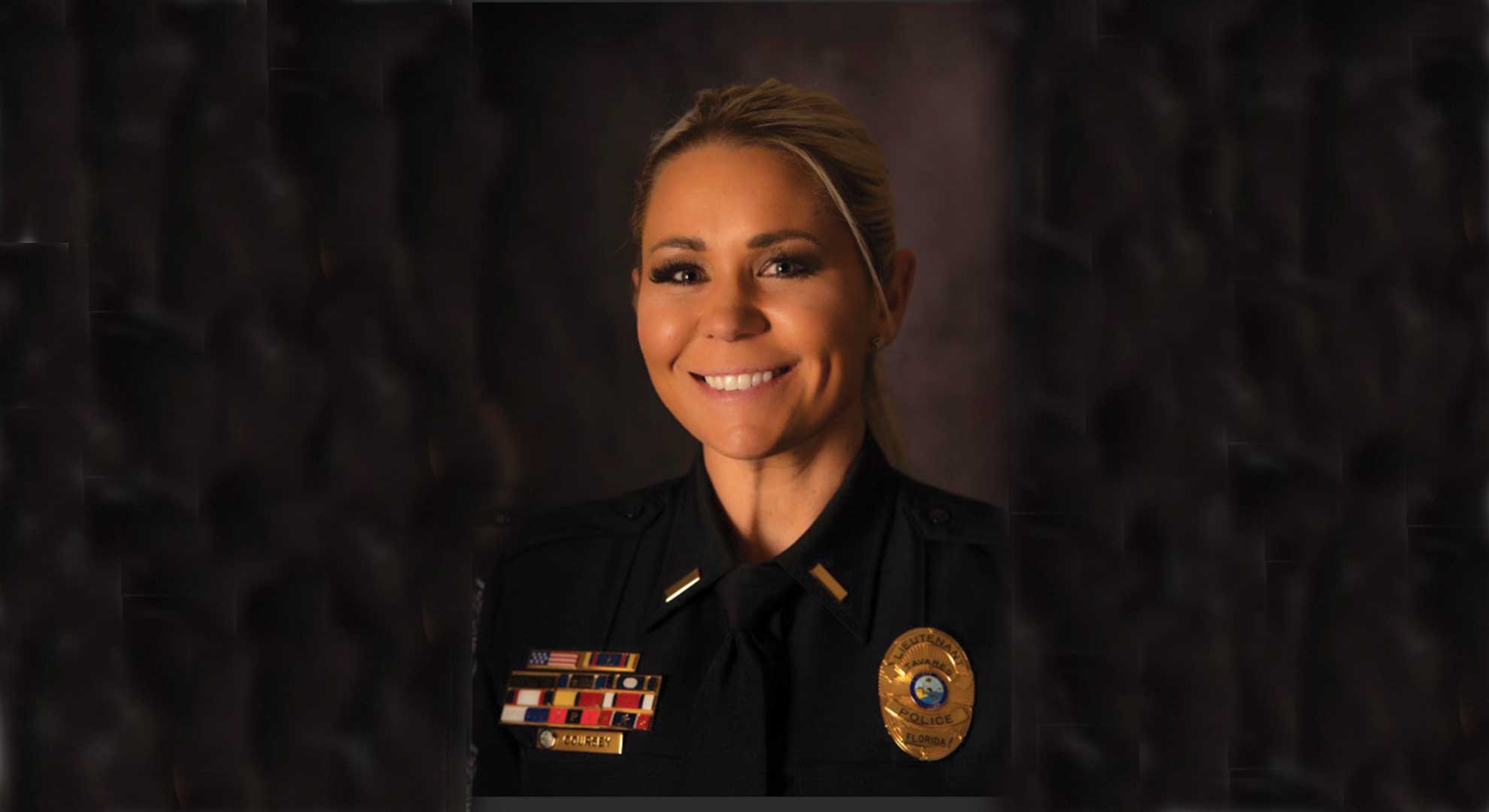 Tavares City Administrator John Drury announced the appointment of Sarah Coursey, a 13-year Tavares Police Department veteran, as the next Police Chief of the City of Tavares. Coursey will serve as the city's 23rd Police Chief.
Police Chief Stoney Lubins will be retiring after 30 years of service to the citizens of Tavares (21 years as Police Chief). Lubins' last day in the office will be August 31, 2022, Coursey will assume the position of Police Chief on August 31, 2022.
"Over the past 21 years, under the leadership of Chief Lubins, TPD has continued to aggressively fight crime, innovate with new technology, and further increase transparency with our community," said City Administrator Drury. "It's been an honor to work together with Chief Lubins to protect and serve our citizens throughout his tenure with the Tavares Police Department."
"I am confident that under Chief Coursey's leadership, the Tavares Police Department will continue protecting our community against crime while providing respect and protection equally for all residents," said Tavares City Administrator John Drury. "Coursey is well respected by officers and the community and is the right person to lead the department forward."
A native of Tavares, with a Master's of Science in Criminal Justice, Coursey will oversee the day-to-day operations of the Police Department and serve as chief counsel to the City Administrator in matters of Policing. During her tenure with the Tavares Police Department, Coursey has worked in or supervised many of the Department's Divisions and has been assigned to the Chief's Command Staff for more than two years. Most recently she has led the Road Patrol Division, the largest section of TPD.
Coursey brings a record of great accomplishment and proven skills to the task of leadership. She has a Master of Science in Criminal Justice with an emphasis in Law Enforcement Administration and a Bachelor's Degree from Columbia College. She is a graduate of the 85th Southern Police Institute Command Officer Class and has also received the Trilogy award from the FBI-LEEDA program for Supervisor, Command, and Executive Leadership. Most recently Coursey has attended the Federal Bureau of Investigation's FEDS program (Florida Executive Development Seminar) and the Florida Police Chiefs Association Future Police Chiefs Seminar.
In addition to her role with TPD, Coursey is actively involved in the community, including and organizing the fundraising and charity program for TPD to aid families in our community. Coursey spearheaded TPD's newest program; Operation Aware designed to aid in our department's interactions with those in our community who may have special needs, such as; Autism, PTSD, Alzheimer's, Dementia, and other various medical conditions. She is also a recent graduate from Leadership Lake County.