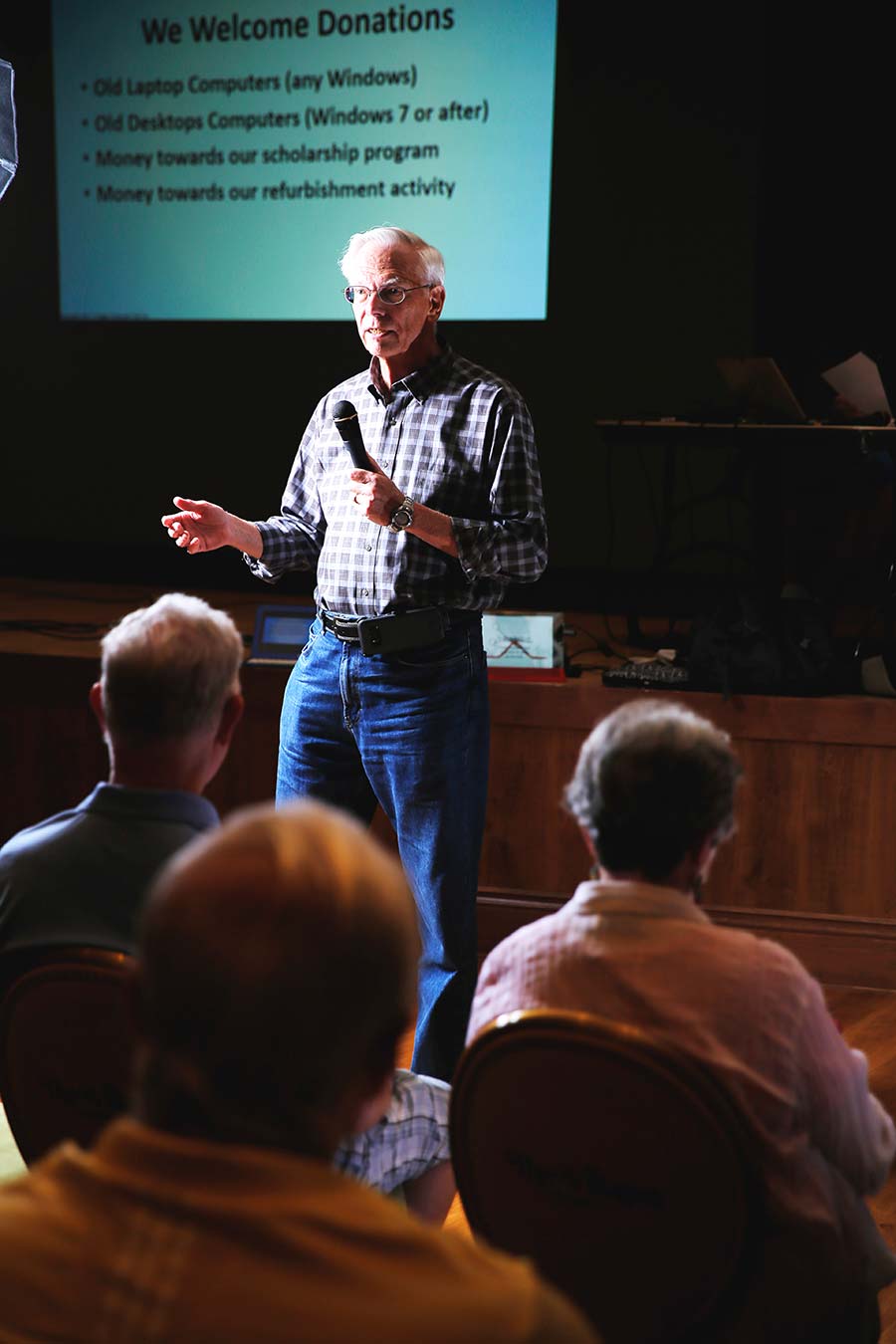 The president of The Villages Computer Club weighs in on technology in the community.
Vital Stats:
Born in Long Island, New York, and lives in the Village of Winifred
Married to Bonnie, with two daughters
Designed computers and software in the defense and security fields for three Fortune 500 companies
Nicknamed "Q," like the character in James Bond films, because he designed covert surveillance equipment
Describe The Villages Computer Club: Our club is more than 20 years old and our goal is to help Villagers help themselves to keep their Windows-based computers running well and safely. Our meetings feature a presentation on a relevant Windows computer topic, followed by questions and answers, and we have experts answer questions on any problem a member has on their Windows computer.
Are most Villagers tech savvy? "Tech savvy" is pretty much a mixed bag. It appears highly age-related or, more appropriately, work experience-related. If people used computers when they worked, they are comfortable with them now…. The maturing of smartphones and tablets has been such a boon to retirees because they need less attention to keep them running and they are more convenient. Now people can get emails, texts, Facebook, etc., on their portable devices, which frees them from a fixed computer location.
Is there new technology you'd like to see in The Villages? With the evolution of 3D printing and other personal manufacturing tools, I would like to see The Villages establish a "maker" facility like they did for the woodworking hobbies. Maker is an expanded definition of which woodworking is a sub-part. It would provide a space for people to bring their designs and share community-based 3D printers, laser cutters, and CNC machining equipment. Just like the woodworking shop, there would have to be training on the equipment, insurance, and controlled access to assure safe operation.
What's your favorite device? I actually have two favorite devices: my main computer (a high-end laptop) and the small laptop. The main computer is very fast and can support the graphics for my flight simulator program, which I use for my model helicopter. My small laptop allows me to have a simple light-weight device to take to meetings and make presentations.