Teens Earn Girl Scout Silver Award With Domestic Violence Awareness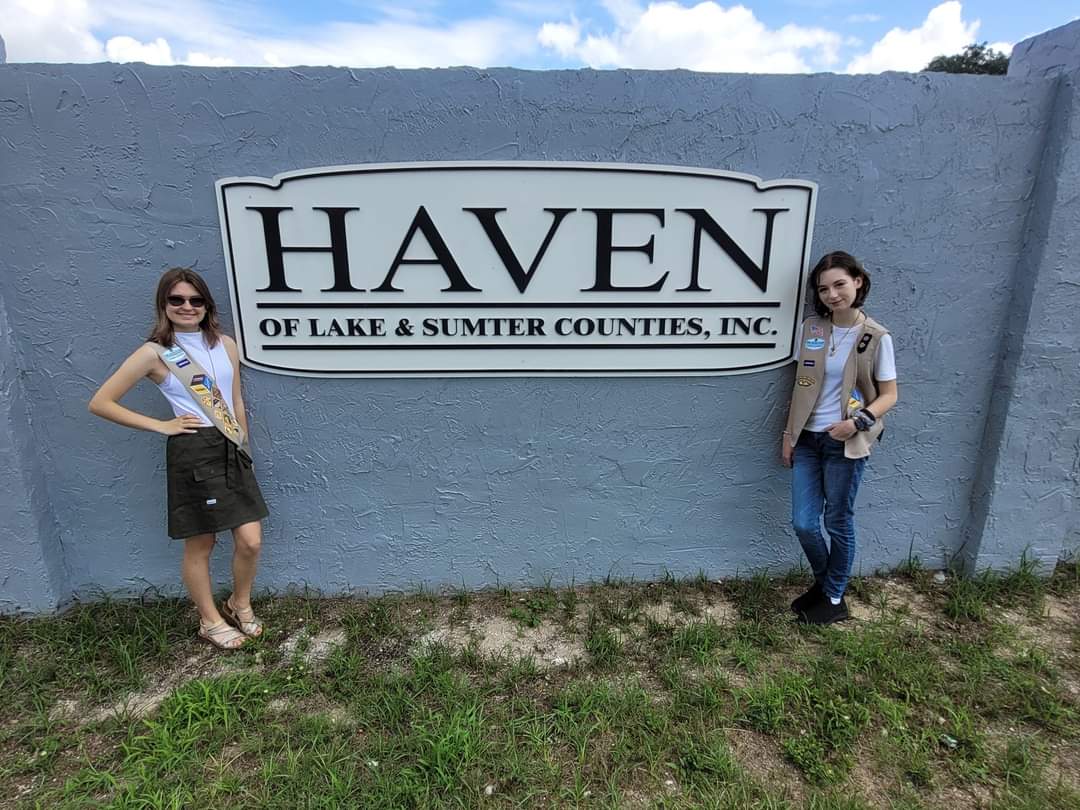 Teens Earn Girl Scout Silver Award With Domestic Violence Awareness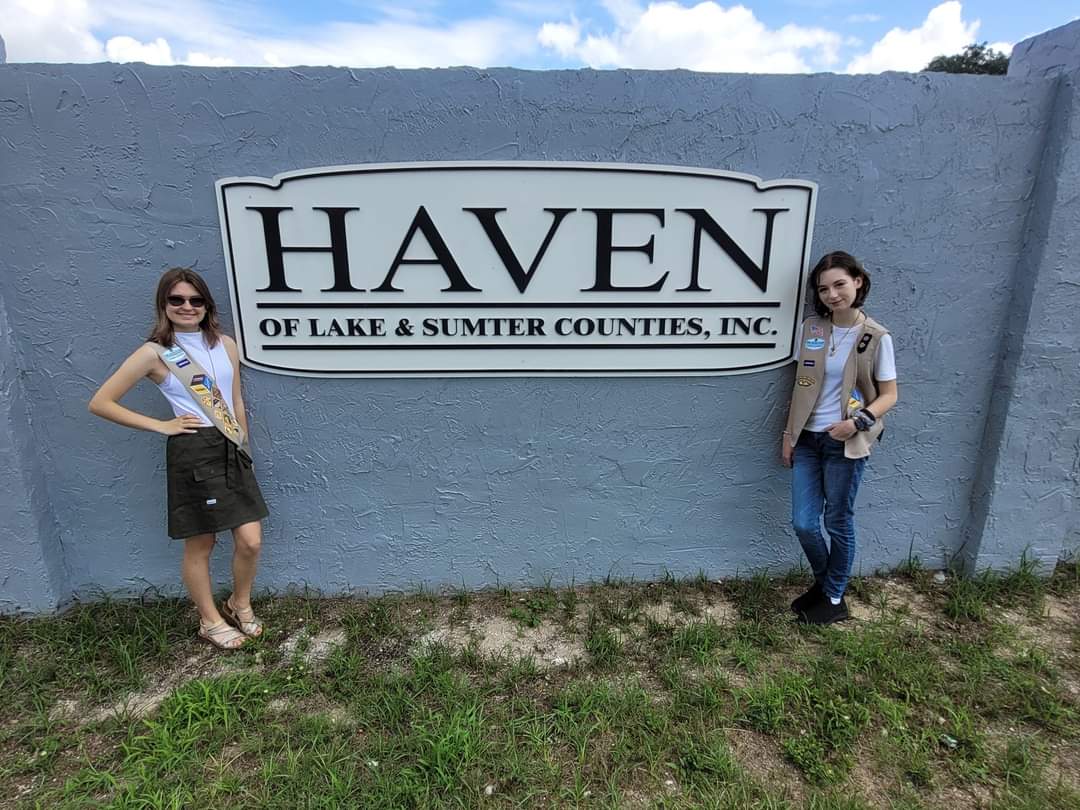 Lake County teens Robin Buckmann and Marlo Huff have earned the Girl Scout Silver Award, the second-highest accolade in Girl Scouting, by addressing a pressing community issue: domestic violence against women. Both 14-year-olds undertook a project supporting The Haven of Lake and Sumter Counties, Inc., an organization devoted to assisting survivors of domestic violence.
Robin and Marlo, students of Umatilla and Mount Dora High Schools respectively, utilized their ten-year friendship into a joint venture requiring over 60 hours of work each. Connecting with the organization, the girls delved deep into understanding the concerns faced by the Haven's beneficiaries.
"We didn't realize this was a big issue in our community until we read an article about the Haven and its work to help women and children," Robin says. "We got in touch with their leadership to find out how we could help."
The Haven's volunteer coordinator, Mone Taylor, and assistant director, Rebecca Teston, equipped the young scouts with insights and provided them with a comprehensive tour.
"We saw the Haven's store, which is stocked with donations, where they allow domestic abuse survivors to come in and get things they need at no cost," Marlo says. "They also have an area where the children of clients come to play, read and do arts and crafts."
Motivated by this, the girls orchestrated a supply drive and, with the community's generosity, delivered an SUV full of supplies to aid the Haven's patrons.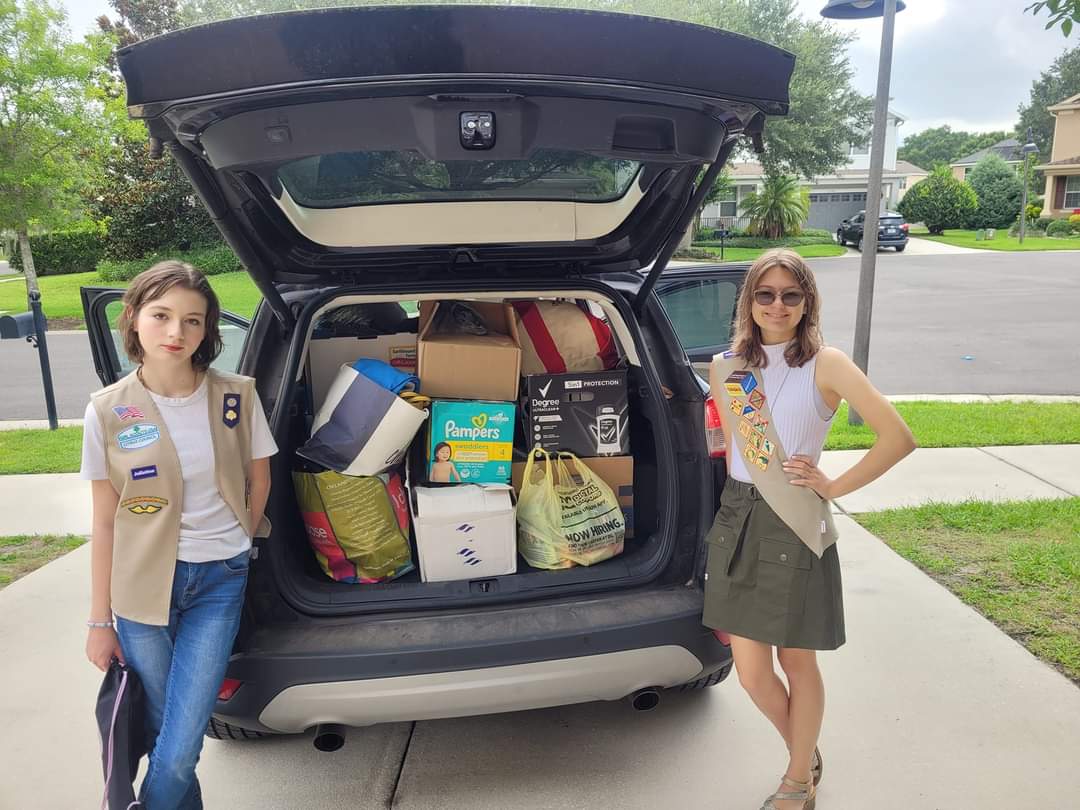 "The Haven does so much to help people who experience domestic abuse, but they also educate the community about healthy dating relationships," Marlo says.
The PSA (Public Service Announcement) they produced, targeting teenagers, is another noteworthy aspect of their project. With the Haven's guidance on relevant topics, the video aims to help youngsters identify manipulative or abusive relationship behaviors.
"A lot of women and girls experience manipulative or abusive behaviors in relationships, sometimes without even realizing it's happening," Robin says. "We hope our PSA helps all young people recognize the signs before it gets out of hand so they can get help from a trusted adult."
Their PSA can be viewed on YouTube.
As they celebrate this achievement, future ideas are already beginning for the next phase. As honor students and active band members, Robin and Marlo are contemplating bridging to Senior Scouting and possibly aiming for the Gold Award.
The Haven of Lake and Sumter Counties, Inc., at the core of this project, provides indispensable services, including emergency shelter and counseling, to victims of domestic violence. More about their endeavors and how to assist can be found at HavenLakeSumter.org.
Originally from the small town of Berryville, Arkansas, Cindy has become a multimedia specialist in journalism, photography, videography and video editing.
She has a B.S. in Communications from the University of Central Arkansas and is a correspondent for The Daily Commercial, LakeFront TV and Beacon College's PBS talk show, "A World of Difference," where she received an Anthem Award and Telly Award.
When she isn't working, Cindy spends time with her husband, Ryan, and son, David, traveling and taking photos of landscapes and wildlife.
Share This Story!