The Inside Track on Strickland Brothers 10-Minute Oil Change in Tavares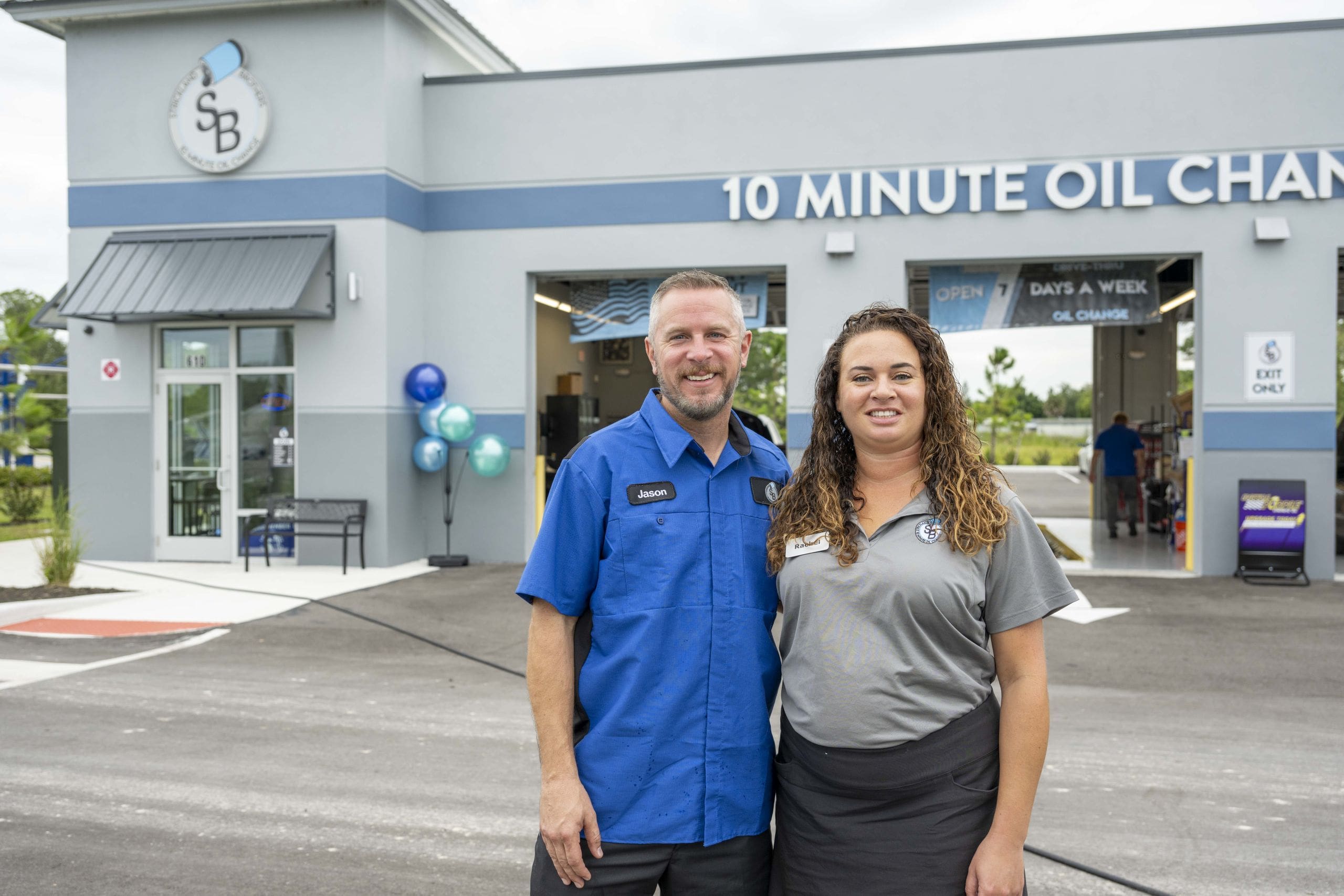 The Inside Track on Strickland Brothers 10-Minute Oil Change in Tavares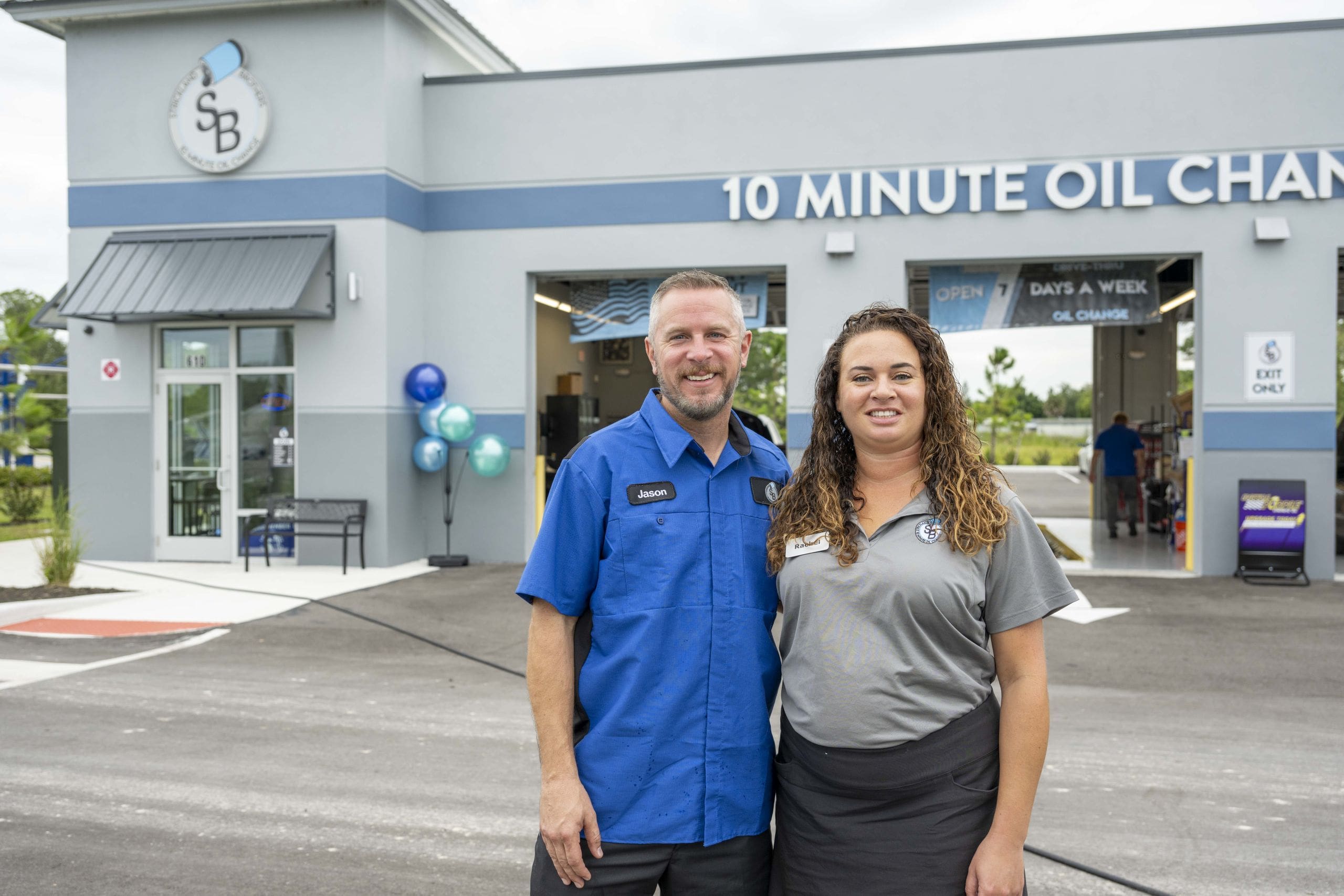 10-minute oil change? Yes, please!
If you're like me, you've likely spent more than an hour waiting to get your oil changed, sitting in a waiting room that smells like popcorn while one of those HGTV shows plays on the TV. I don't know about you, but I've got things to do, places to be and people to see. So when I found out about the new Strickland Brothers 10-minute oil-change in Tavares, I had to learn more.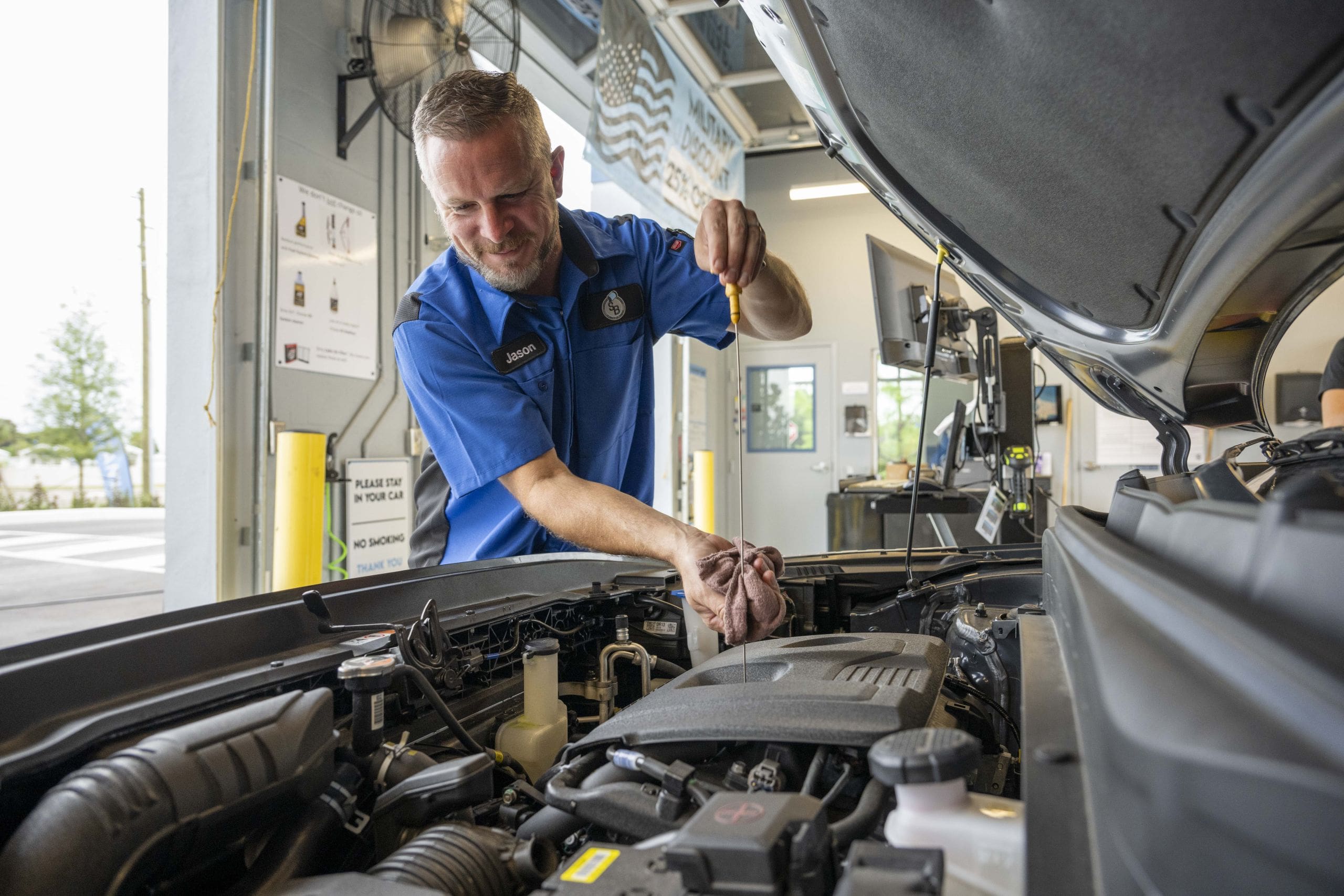 We sat down with owner Rachel Cordova and her husband, Jason, who manages the business, to get the answers to all our questions.
Their story in short:  Jason is an Army veteran who served for six years. He had two tours, one confidential and one in Afghanistan. After leaving, he returned to Connecticut where he met Rachel and they started a family. They moved to Central Florida four years ago and have two kids. Rachel owns the business with her mother, Cheryl Edwards.
Q: So tell me what motived you to open your own business?
A: (Jason) I never wanted to work for corporate America. This has always been one of my dreams, to work for myself and support my family.
Q: Rachel, how did you shift into this from your current business?
A: (Rachel) A few years back, my family and I wanted to expand our real estate investments, but we hit an income cap with our regular jobs. My parents were nearing retirement, and I didn't want to stay in the corporate world until I was 65. We started exploring franchises and, after months of research, decided on Strickland Brothers 10 Minute Oil Change. Our first location is in Tavares, and we have plans for six in total across Lake and Polk Counties.
Q: That's quite a shift. What do you do professionally, aside from this?
A: (Rachel) I'm in healthcare data analytics and technology consulting. My husband, an Army vet, manages the day-to-day operations of our oil change location.
Q: Tell us about the services you offer. Is the ten-minute oil change a guarantee?
A: While we aim for a ten-minute oil change, it's not a guarantee due to vehicle variations. However, the majority of the time we hit that mark. We also offer a range of services, including light checks, wiper blade replacement, and engine air filter checks, all in a no-pressure sales environment. Our goal is to provide a comfortable, transparent experience for our customers.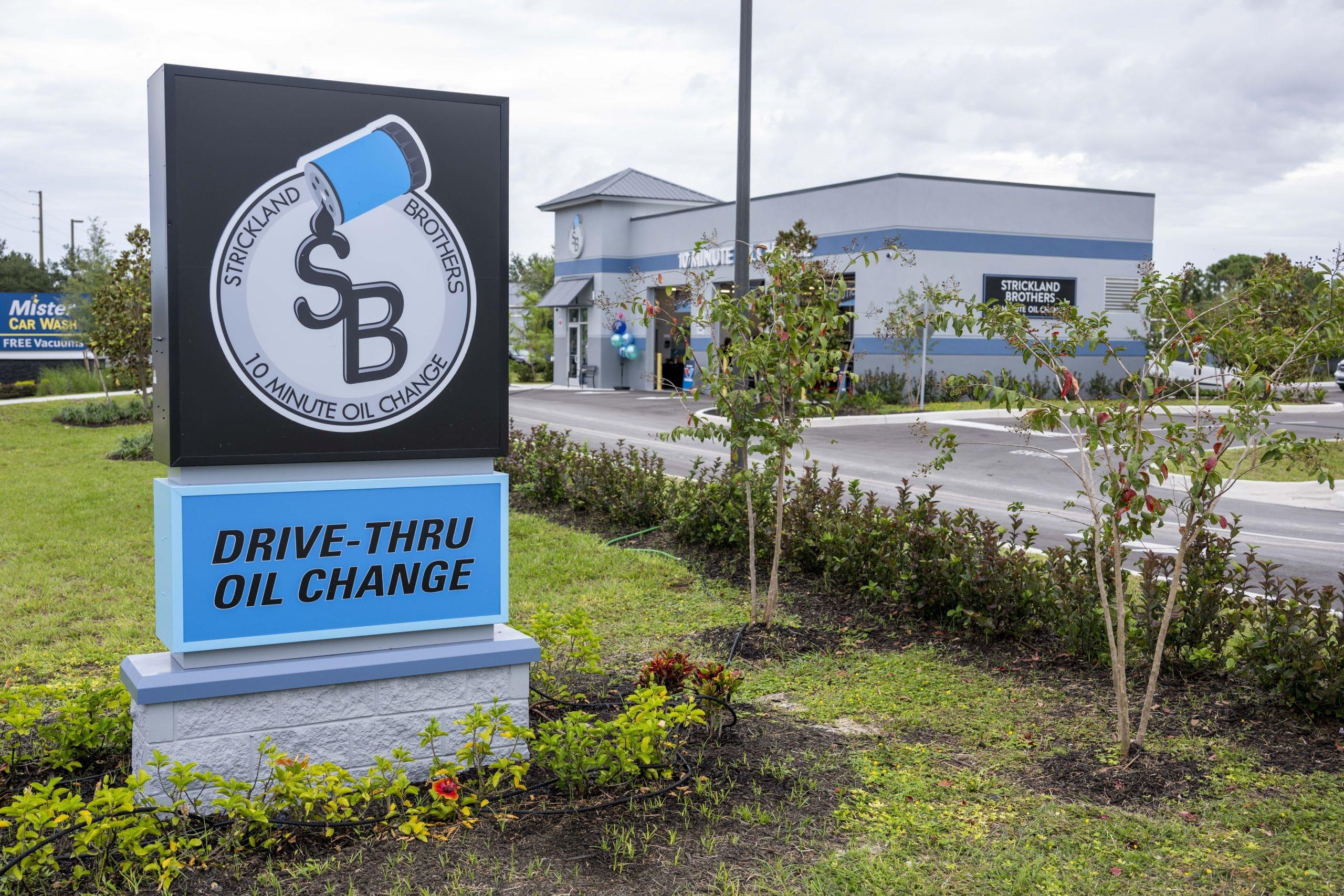 Q: How does your service compare with going to a dealership?
A: At a dealership, you're likely to spend at least an hour and pay more. We offer high-quality oil products and even procure specific oils from dealerships if needed, often at a cheaper rate. We also have a unique product, Royal Purple, a high-performance synthetic oil that many customers prefer.
Q: There's a common belief that dealerships are more reliable because they specialize in specific car models. What's your take on this?
A: That's more applicable to high-end cars, like Ferraris or Lamborghinis. For the vast majority of cars, especially those common in Lake County, we're fully equipped to handle their maintenance needs. We also make sure we have the necessary products before starting any service, and if we don't, we'll get them from a partner store like O'Reilly's.
Q: What about the costs?
A: Our basic oil change starts at $47.99, with fully synthetic options available. We're very competitive, often cheaper than dealerships while still offering top-notch service and products.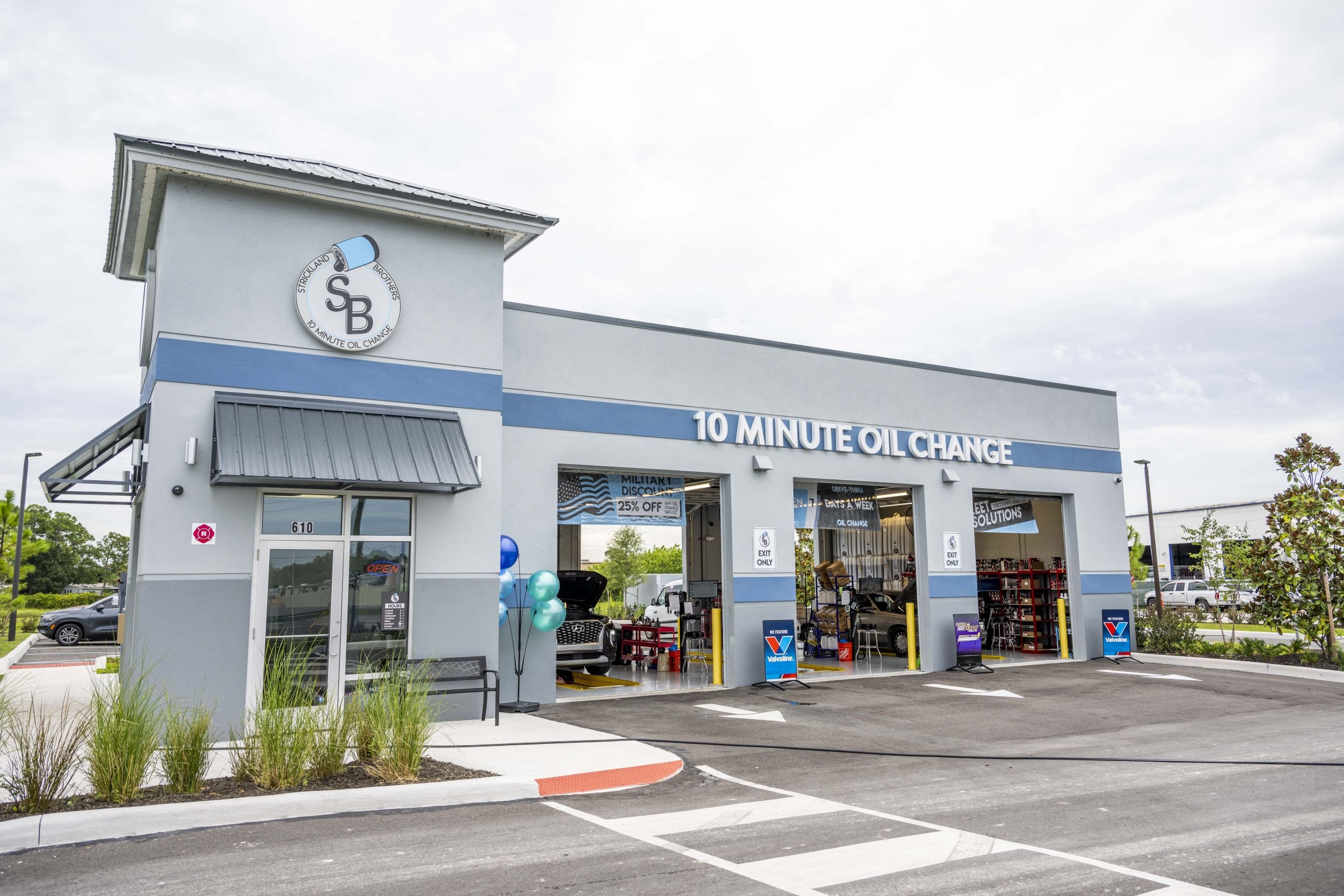 They are located at 610 E Burleigh Blvd in Tavares, and open 7 days a week.
Find out more on their Facebook page or visit https://sboilchange.com/locations/tavares-fl-oil-change-618.
Originally from the small town of Berryville, Arkansas, Cindy has become a multimedia specialist in journalism, photography, videography and video editing.
She has a B.S. in Communications from the University of Central Arkansas and is a correspondent for The Daily Commercial, LakeFront TV and Beacon College's PBS talk show, "A World of Difference," where she received an Anthem Award and Telly Award.
When she isn't working, Cindy spends time with her husband, Ryan, and son, David, traveling and taking photos of landscapes and wildlife.
Share This Story!