There she is… Leesburg's 2021 representatives crowned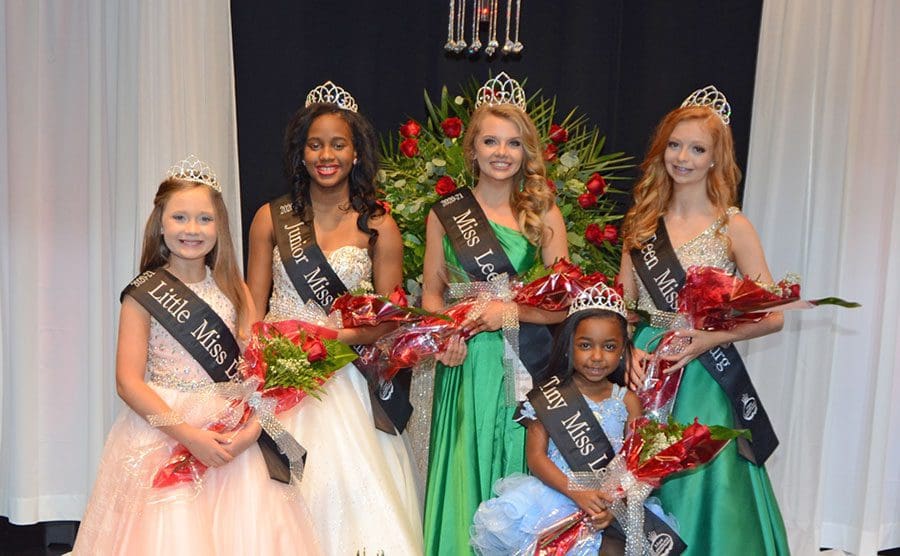 During the recent 34th annual Miss Leesburg Scholarship Pageant hosted at Leesburg High School, the following girls were crowned to represent the city at special events, parades, and community activities: 
Tiny Miss – A'Zyrani Taylor, a first-grader at Beverly Shores Elementary in Leesburg.
Little Miss – Shaylin Shumate, a fourth-grader the Villages Elementary of Lady Lake.
Junior Miss – Caliza O'Bryan, a seventh-grader at The Villages Charter School in The Villages.
Teen Miss – Kierstyn Riley, an eighth-grader at First Academy in Leesburg.
Miss Leesburg – Riley McDowell, a 2020 graduate of The Villages High School.

 
The new Miss Leesburg will receive a $3,000 cash scholarship to the college of her choice (made payable to the college) at the end of her reign. First runner-up, Jacklyn Paul received a $1,000 scholarship. Winners of the four younger age groups received $100 cash.
Additional awards were presented at the pageant: a $1,500 Community Service Scholarship, sponsored by the OBG Lions Club, was awarded to Riley McDowell, and a $1,000 Kind and Humble Award in memory of Sharon St. Cyr was given to Brianna Shufelt. 
"We are committed to stressing the importance of education through the scholarship program," says Linda Watts, founder and director of the program. "Our goal is to promote pride in the community by active involvement in many areas, including volunteer service work."