This Bartender Works Magic Behind the Bar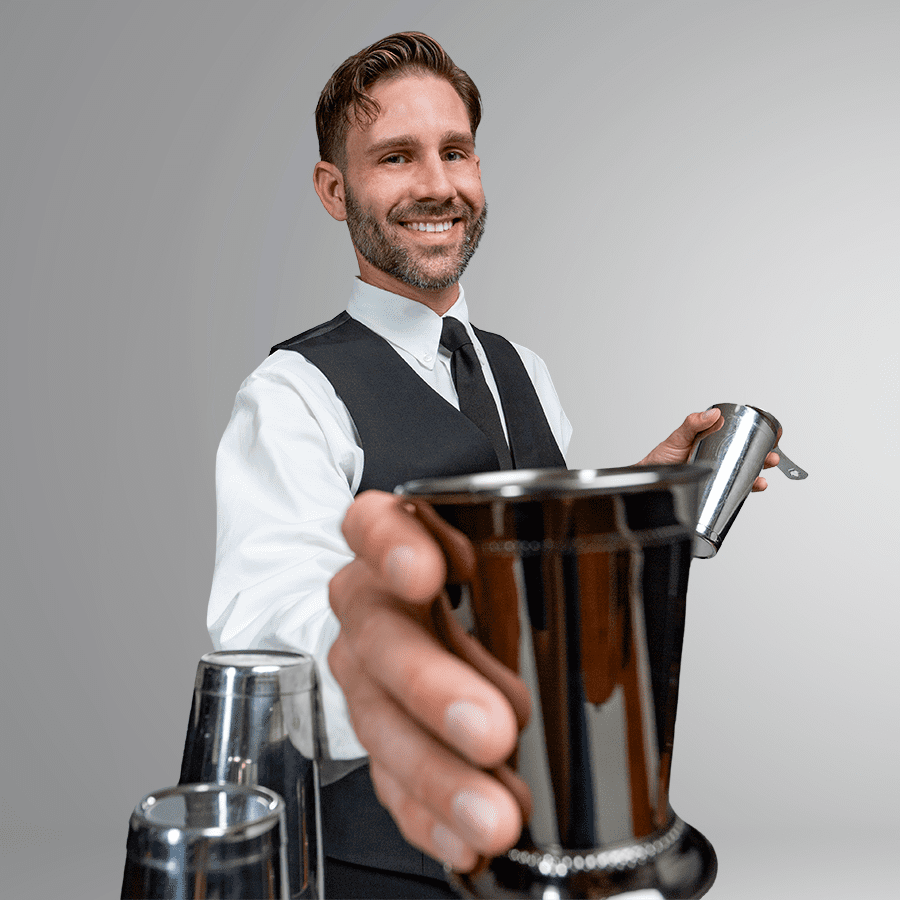 Taylor Boyd turns his passion into a business while creating memorable cocktails and serving with style.
Many people consider waiting tables and bartending as "filler jobs" while attending college. 
Taylor Boyd felt so at home in the hospitality industry, that he made it a career.
Born in Ocala and raised in Lady Lake, he was among the first students to attend The Villages High School. After graduating in 2007, he studied hospitality and event management at UCF.
Having started out bussing tables at a country club in The Villages, Taylor worked his way up to waiting tables and then bartending.
"In the food and beverage industry, culinary artists are in the back-of-house like a scientist in a lab, but I get to be 'on stage' and interact with people. That's my favorite aspect of bartending," 34-year-old Taylor explains.
"I love to eat and cook, but I'm more of a 'liquid chef' for the front-of-house," adds Taylor, who turned his passion into a business as a beverage caterer.
In 2019, Taylor launched his company Bartender Rental, which provides full bar services for any type of event — from weddings and private parties to corporate and customer appreciation events.
Of course, he serves whatever the client requests, but if he had to name a favorite drink, it would be the 1944 Mai Tai, which he describes as "a masterpiece of a cocktail, and the most botched drink in history."
When he's not mixing a killer cocktail, he's an avid skateboarder who plays guitar, loves music and concerts. He also does cosplay for fun, and is a big movie and music geek.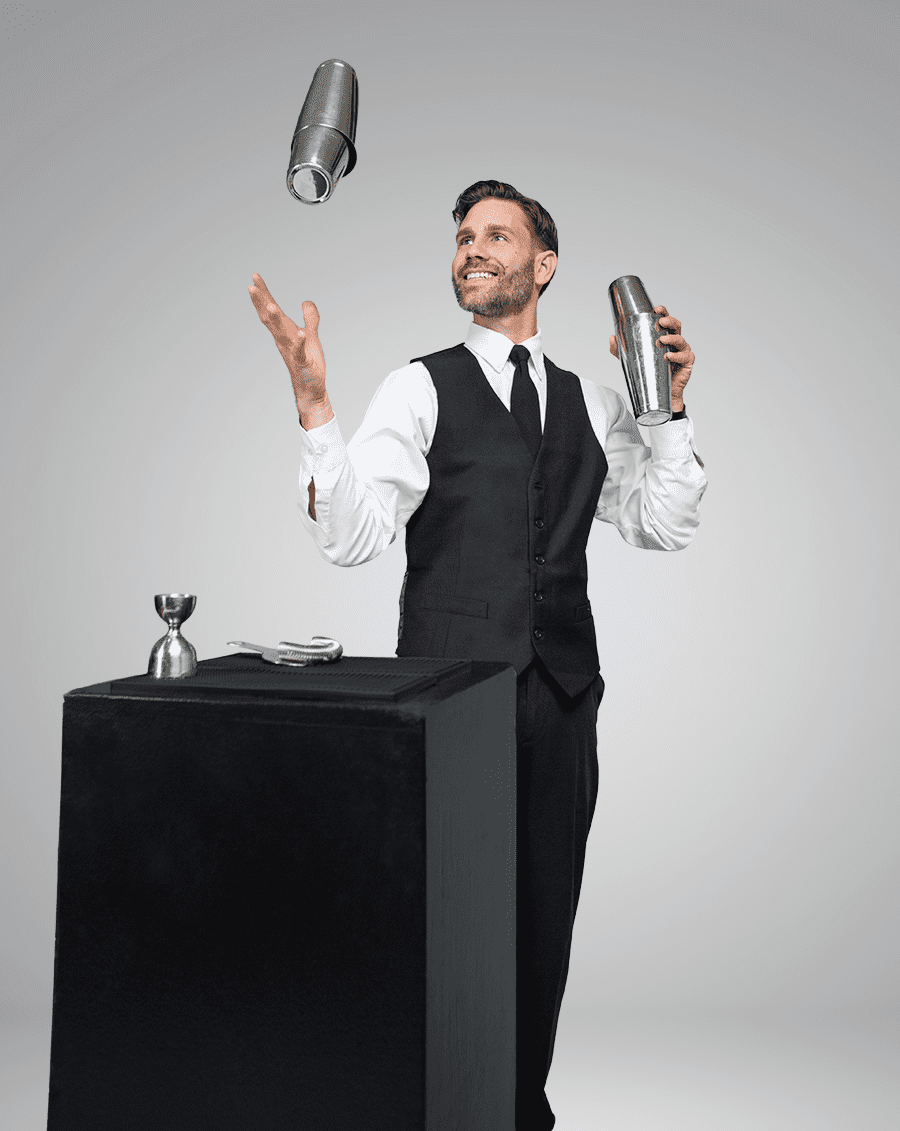 "I'm outside of my generation in that respect," he admits. "I grew up watching '50s and '60s TV with my parents and have an affinity for mid-century Americana."
With all the buzz about artificial intelligence today, Taylor isn't worried that AI robots will replace bartenders and servers.
"People crave human interaction," Taylor says, adding that he feels it's the best part of his job.
"There's an art behind bartending; it's multi-dimensional. While we're crafting something you're going to consume, we're also entertainers. Some would even consider us akin to 'therapists.' Making the cocktails or pouring a beer is just a small segment of it," he explains.
"There's a level of rapport built between my team and the guests. That's what gives humans purpose – that connection with others. We're not just serving cocktails!"
bartenderrental.com