This Week's Featured Adoptable Pets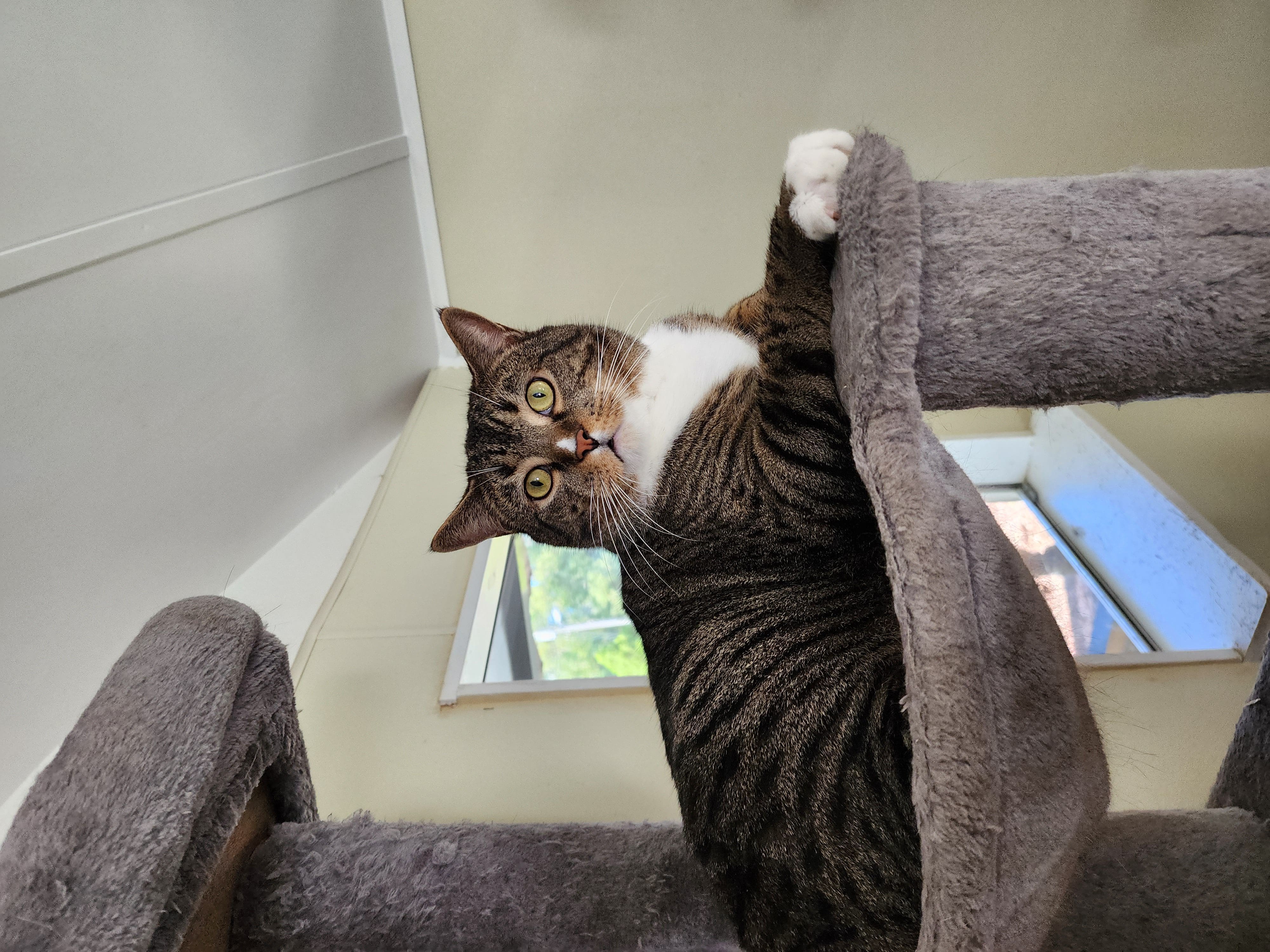 Check out these adorable adoptable pets from the Lake County Humane Society, 16435 McKinley Rd. in Umatilla.
For more information on how to start the adoption process, visit www.humanelake.com or call 352-589-7400.
Patina
2 year old female Terrier mix
Patina is a precious 2 year old female Terrier mix weighing 45lbs. She has a silly and sweet personality. Patina LOVES belly rubs and splashing around in the water. She does well with other dogs, cats unknown but can be tested. What's not to love about Patina? She will make a wonderful companion and give you so much love!
Tara
3 year old female Terrier/Cur mix
Tara is a 2-3 year old female Terrier/Cur mix. She is shy of new people and situations, but really comes out of her shell when around other dogs. Tara would really benefit having another dog friend in the home. Due to her shy nature, older kids or no kids would be best. Take some time to get to know Tara by visiting our shelter, she's a sweet girl.
Minerva is a precious 4 year old female kitty. She enjoys hanging in our kitty kottage with other cats and also likes to talk to people who visit her. Minerva is a larger girl weighing 20 lbs. She could use a loving home to help her shed a few pounds. Minerva is SO sweet and deserving of a furever home, consider meeting this girl at our shelter.
Here are a couple of adorable pups from A Forever Home Animal Rescue at 2950 CR 561 in Tavares.
We Are Hiring! Dog Kennel tech. position 2p -8p, 30 hrs. in Tavares please send résumés to lmasters@cfl.rr.com please call Lori  at 407-221-1855.
Mittens
16 week-old female mix
Mittens is a 16 week-old female Hound/Chihuahua/Rat Terrier mix (according to her DNA scan) weighing 9 lbs.  We expect her to be between 30 and 35 lbs. when fully grown.  She came from a high-kill shelter with her mom and 5 siblings.  She is a typical puppy, full of energy and love. She is very smart and catches on quickly.  She loves to play with squeaky toys and her litter mates.  Her adoption donation is $350 which includes her spay (when she's old enough), puppy vaccinations and microchip.  She is too young to be heartworm tested.
Jesse
1.5-year-old Bully mix
Jesse is a 1.5-year-old Bully mix weighing 66 pounds. She was adopted a year ago and returned when the adopter relocated and was unable to take her. We were told that she doesn't like men and that she became protective of the family. They said that when she was with the family she was lovable and happy but would become protective when anyone came into the home. She is a fun, sweet girl. She loves to walk on the leash, she absolutely loves to run and play in the yard. She has so much fun when she runs and gets the zoomies. Then she loves to just lie down and relax in the yard after her playing. She can bring a lot of joy to the right person. She brings joy to the volunteers. She needs an adopter who will take the time to rebuild her trust. Her adoption donation is $100 which includes her spay, vaccinations, microchip.
Brynlee
2-year-old female Jack Russell mix
Brynlee is a 2-year-old female Jack Russell mix weighing approximately 13 pounds. She was confiscated by animal services and was so fearful that you could not even touch her. She was very timid but now she is friendly and always wagging her tail. She is so mellow and quiet. We have never heard her bark. She will not walk on a leash and she is not house trained yet, but we are working on it. She gets along well with the other dogs but no cats or children please. Her adoption donation is $200 which includes her spay, vaccinations and microchip.
Tilley
5-year-old Dachshund mix
Tilley is a 5-year-old Dachshund mix weighing 15 pounds. When she first arrived, she was so scared that she would hide and cower whenever anyone went near her. After many months, she is still scared but has come a long way. She cannot be left alone outdoors no matter how secure you think the fence is. She will not walk on a leash so she does need to have a home with a fenced-in yard. She gets along with most dogs and has not been cat or child tested. Her adoption donation is $250 which includes her spay, vaccinations, microchip.
Originally from the small town of Berryville, Arkansas, Cindy has become a multimedia specialist in journalism, photography, videography and video editing.
She has a B.S. in Communications from the University of Central Arkansas and is a correspondent for The Daily Commercial, LakeFront TV and Beacon College's PBS talk show, "A World of Difference," where she received an Anthem Award and Telly Award.
When she isn't working, Cindy spends time with her husband, Ryan, and son, David, traveling and taking photos of landscapes and wildlife.
Share This Story!