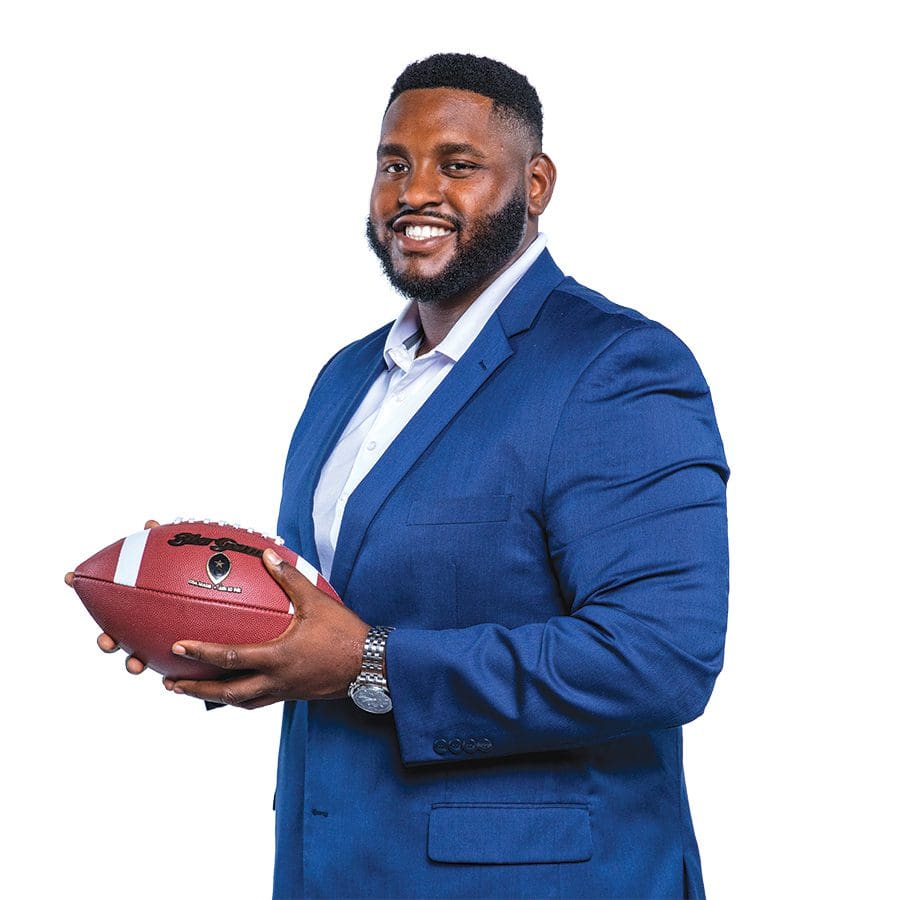 Former pro football player scores points by empowering young people.
Empowering youth: My passion for helping youth began when I was at UF in 2017. There were a lot of kids that couldn't afford tickets to the games so we went around to schools and handed out tickets. I always did community service things and my professor suggested I start my own organization. Now I run it on our campus at Hope International Church in Groveland.
My passion: Helping kids, especially in the foster care system. I visit a group every week and talk about different stuff and have them write down their goals in life and talk about how to achieve that. 
Saying I live by: There's more to life than football. A professor told me that one time and it has stuck with me. Even though I'm retired, there's so much I can do for the community.
Groveland needs: More community programs for kids. That's why our foundation acquired qualified professionals to help in our summer programming, which involved free tutoring, a professional NFL trainer who trained young athletes, and a former New York Knicks dancer for the ladies.
Biggest inspiration: My father (Tony McCoy). He grew up in a bad area and made something out of himself through football. He's also a two-time cancer survivor. Seeing him fight through that makes me know I can get through anything. It was also inspiring to see my mother (Jodie McCoy) become the backbone and support during that tough time.
My reason for living: I do everything I do because of my faith in Jesus Christ. There's a whole lot of people in my life that have been so supportive and it's all because of Jesus.  
Originally from the small town of Berryville, Arkansas, Cindy has become a multimedia specialist in journalism, photography, videography and video editing.
She has a B.S. in Communications from the University of Central Arkansas and is a correspondent for The Daily Commercial, LakeFront TV and Beacon College's PBS talk show, "A World of Difference," where she received an Anthem Award and Telly Award.
When she isn't working, Cindy spends time with her husband, Ryan, and son, David, traveling and taking photos of landscapes and wildlife.
Share This Story!