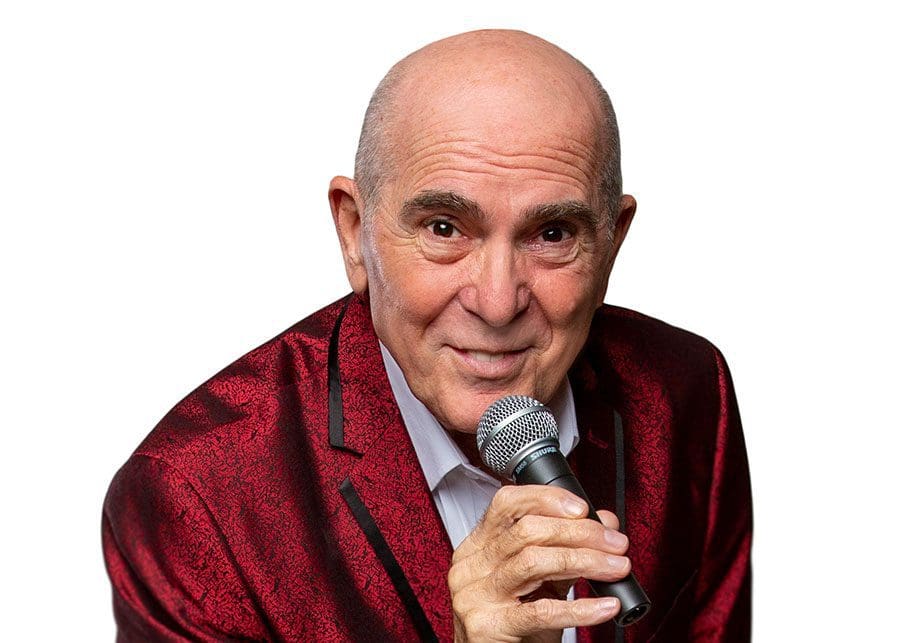 Bobby Vignapiano brings back the timeless songs of yesterday.
Photos: Nicole Hamel 
The room goes dark. As the singer makes his appearance on stage, a spotlight projects a bright beam of light onto him. 
Simultaneously, battery-operated candle lights turn on at each of the round tables where men and women wearing tuxedos and dresses smile and laugh. 
Then, their attention turns to the singer's beautiful voice. He performs timeless music from simpler times, a blast from the past. Dean Martin's "Return to Me" and "Ain't That a Kick in the Head." Frank Sinatra's "I've Got You Under My Skin" and "Nice n' Easy." Tony Bennett's "I Left My Heart in San Francisco" and "Rags to Riches."
The scene is reminiscent of the lounge shows popular in the 1940s and 1950s at venues such as Copacabana in New York City and various Las Vegas lounges. They were small, intimate venues where spectators would excitedly listen to popular singers and clink their glasses in celebration.
On this night in October, though, the performance described above took place at the Seabreeze Recreation Center in The Villages.  The singer, Bobby Vignapiano, spent 10 months planning for the show, which he affectionately named "Lounging With Bobby V." 
All the hard work is worth it. After performing 35 songs, he receives a standing ovation and is showered with compliments. 
"I wanted the atmosphere to resemble the old lounge room acts with the room decorated like the old supper clubs," he says. "My show was a tribute to that era and people just loved it. I've been to a lot of shows in The Villages and never remember the audience being that quiet and hanging onto every word I sang and every story I told. I got up there on stage and sang each song without having to look at a screen. God blessed me with a good memory." 
This is a comeback for Bobby, who became enthralled with music at a young age. During his teenage years, he listened to guys in his Brooklyn neighborhood who were hanging out on street corners singing, "Shooby dooby wap" in four-part harmonies. 
Man, the sound was sweet. 
So much so that Bobby eventually became lead singer of a doo wop and rock band called the Demolyrs, which performed from 1964 to 1982 in bars, lounges, and at wedding venues throughout New York, Pennsylvania, and New Jersey. 
After years away from the music scene, Bobby, a 75-year-old resident of The Villages, has once found his way back onto the stage. He's sings songs from the Great American Songbook, which is not actually a book but rather a term that applies to classic songs so familiar they are woven into cultural fabric. 
Bobby primarily performs in country clubs and recreation centers in The Villages. For his growing fanbase, the music is a personal time machine to youth and cherished memories. 
"Radio stations no longer play this kind of music because the audience for '50s and '60s music is declining," Bobby says. "Therefore, it's a lot of fun for people in The Villages to hear live music and songs they enjoyed in their younger years. I know they're having a good time because I look out in the audience and see people smiling and nodding to my music. It brings them back to the days when they were in their prime." 
Bobby, a retired architectural consultant, moved to The Villages in 2016 with no plans of resuming his singing career. However, he experienced a change of heart after attending several live music shows at local country clubs.
"I thought to myself, 'I could do this again,'" he says. 
First, he had to transition from performing with a group to performing solo. Second, he needed a way to distinguish himself from other entertainers. 
"People loved big bands from the Great American Songbook," he says. "I started singing those songs and people started attending my shows. People remember these songs from their youth, and that helped me develop a nice fanbase." 
His journey into music
When Bobby was growing up, doo wop bands could be found on every street corner in Brooklyn. Doo wop was an inexpensive and creative outlet that could be sung anywhere, by anyone, at any time. All a musician needed were some voices and a street corner. Many young singers of that era did not have access to instruments or music lessons, making a cappella music like doo-wop an inexpensive creative outlet. Fortunately, doo-wop could be sung anywhere, by anyone, at any time. 
Many doo wop groups emerged from the streets of northeastern cities like Pittsburgh, Philadelphia, and New York City. Groups would sing in subway stations, in stairwells of apartments, and in high school bathrooms. Then they would stake out a street corner and sing for anyone who would listen. For teenagers in the 1950s and early 1960s, doo wop brings back memories with friends at the malt shop, Friday night dances, and first romances.
Bobby fell in love with the genre and eventually formed his own doo wop band, the Demolyrs. The band seemed destined for stardom after signing with United World Records, a recording company in New York, and then releasing three 45 RPM records. 
Unfortunately, the Vietnam War brought the band's momentum to a screeching halt. All five band members were drafted into the service. One never returned. 
"The record company pulled back on two prior releases, and the first release didn't go anywhere," Bobby says. 
The band adapted by performing rock n' roll in the late 1960s and then doo-wop revivals in the 1970s. In fact, the band toured with some of the earliest doo-wop groups such as The Platters, The Angels, and The Shirelles. 
"We'd work in clubs and bars from about 10:30 p.m. to 3:30 a.m.," he recalls. "We had lots of fun, but we'd certainly be tired by the end."
The Demolyrs later performed at weddings and in lounges before disbanding in 1982. 
"I loved being an entertainer, I loved being on stage, and I loved the opportunity to let the audience have a good time and dance to our music," Bobby says. "Fans kept coming back to listen to us. It wasn't just a group of people who happened to stop at a restaurant, and we were there. They kept coming back week after week because they enjoyed our music."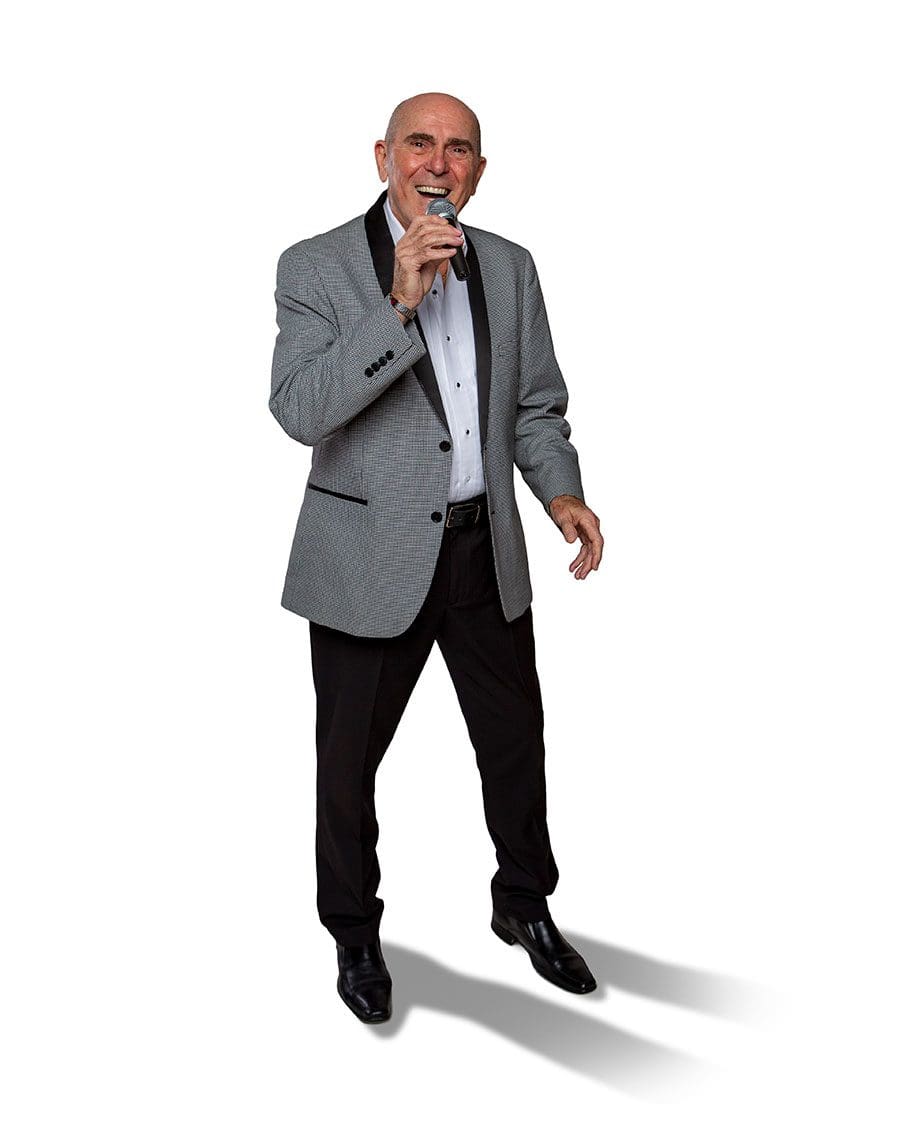 Taking center stage again
Today, Bobby is equally excited about being back in the musical spotlight. Though he now performs solo, he feels completely at ease being alone on stage without a band or dancers to keep him company. 
"It's not a problem for me, and I enjoy being the center of attention," he says. "For good showmanship, you have to have confidence to be able to awe your audience." 
One of Bobby's favorite venues is the Moyer Recreation Center, where he performs a half-hour show on the first Thursday of each month.
"The room is set up like a concert venue," he says. "The show brings 150 people who are in folding chairs, and I'm on the same floor level as the audience. My personality lends me to have intimate contact with the audience." 
Of course, Bobby utilizes more than his beautiful voice and big personality to captivate a crowd. Sharing interesting stories of singers and songwriters also helps him connect with his audience. One such story revolves around songwriter Johnny Mercer, who had a long-running affair with actress Judy Garland. After Judy ran off and married someone else, Johnny was crushed, prompting him to write the song "One for my Baby." The song was later recorded by Frank Sinatra. 
"Singers and songwriters don't just write songs out of the blue; there are emotions behind the words," Bobby says. "The audience really enjoys some of these stories because they are hearing the story for the first time. People come up to me and tell me that every time they hear a certain song that they're going to remember the story I told them about that song. It makes them appreciate the song even more."
Both the songs and stories trigger a deeply nostalgic emotional experience for his audience. 
"I know I have the audience under control when they're looking at me and smiling," he says. "That's a great feeling. Singing also gives me so much enjoyment and keeps me young."
---
Bobby's 2022 performances with Blast From the Past include:
 2/24 @ 2 p.m.-4 p.m. | Riverbend Recreation Center
3/3 @ 2 p.m.-4 p.m. | Moyer Recreation Center 
3/17 @ 2 p.m.-4 p.m. | Aviary Recreation Center 
4/7 @ 2 p.m.-4 p.m. | Moyer Recreation Center
5/5 @ 2 p.m.-4 p.m. | Moyer Recreation Center
6/2 @ 2 p.m.-4 p.m. | Moyer Recreation Center
7/7 @ 2 p.m.-4 p.m. | Moyer Recreation Center
8/4 @ 2 p.m.-4 p.m. | Moyer Recreation Center
9/1 @ 2 p.m.-4 p.m. | Moyer Recreation Center
10/6 @ 2 p.m.-4 p.m. | Moyer Recreation Center
10/20 @ 2 p.m.-4 p.m. | Moyer Recreation Center
11/3 @ 2 p.m.-4 p.m. | Moyer Recreation Center
11/17 @ 2 p.m.-4 p.m. | Aviary Recreation Center
12/1 @ 2 p.m.-4 p.m. | Moyer Recreation Center
*Writer's Note: Bobby is also planning a repeat performance of his one-man show, "Lounging With Bobby V," though a date has not been confirmed.
Akers Media Group's James Combs has been a staff writer for several local publications since August 2000. He has had the privilege of interviewing some of Lake County's many fascinating residents—from innovative business owners to heroic war veterans—and bringing their stories to life. A resident of Lake County since 1986, James recently embarked on a journey to lead a healthier lifestyle. He has lost 60 pounds and walks nearly five miles a day. In his spare time, he enjoys target shooting, skeet shooting and watching his beloved Kentucky Wildcats!
Share This Story!