Tuskegee Airman Daniel Keel Celebrates 101st Birthday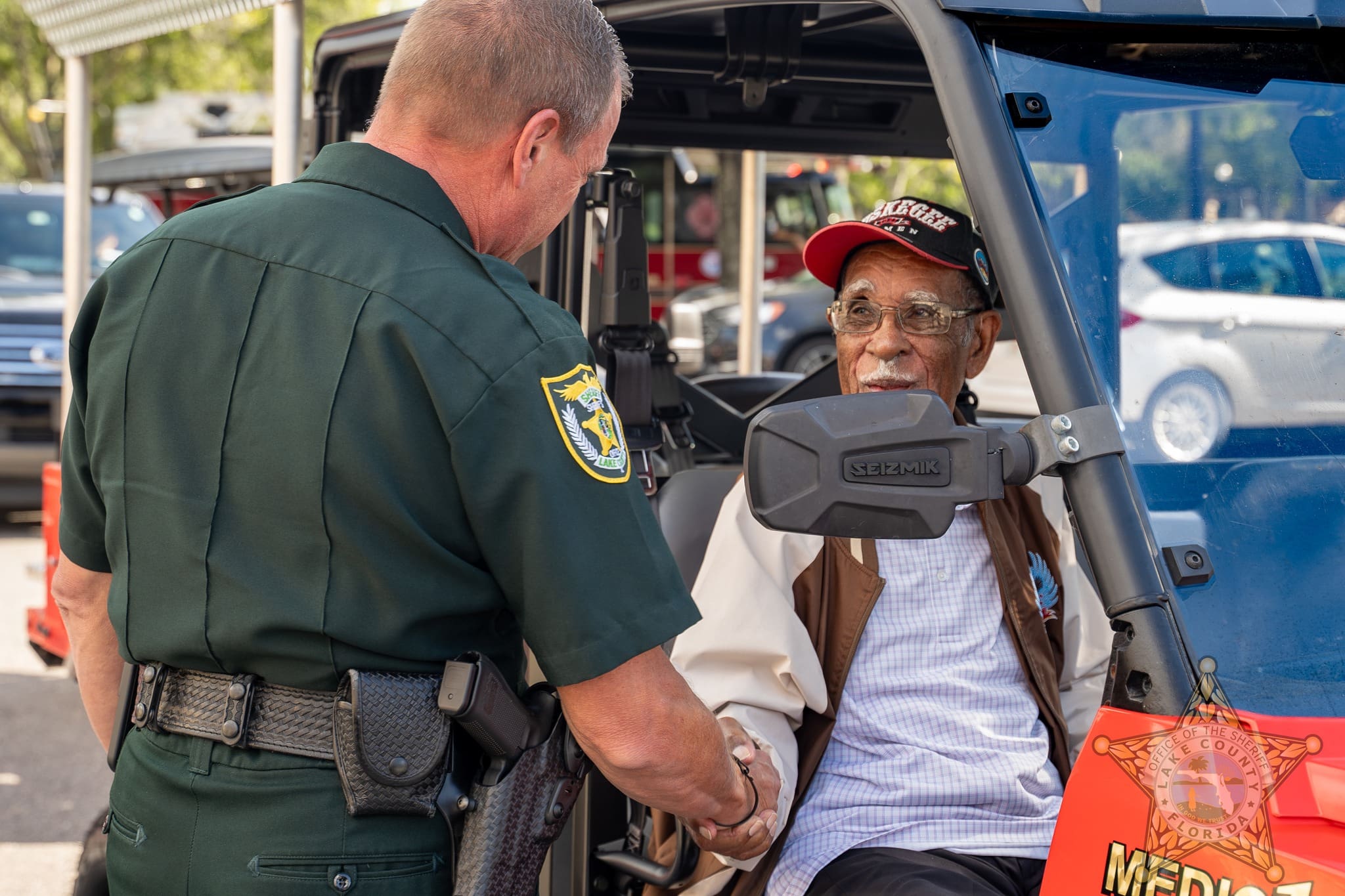 One of the original Tuskegee Airmen, Daniel Keel, marked his 101st birthday this past Monday. In recognition of this significant milestone and his exemplary service to the nation, the King's Ridge Men's Club, neighbors, and friends are organizing a parade in his honor on September 25. Clubhouse members of the community surprised him and Sheriff Peyton Grinnell made Daniel an Honorary Deputy Sheriff.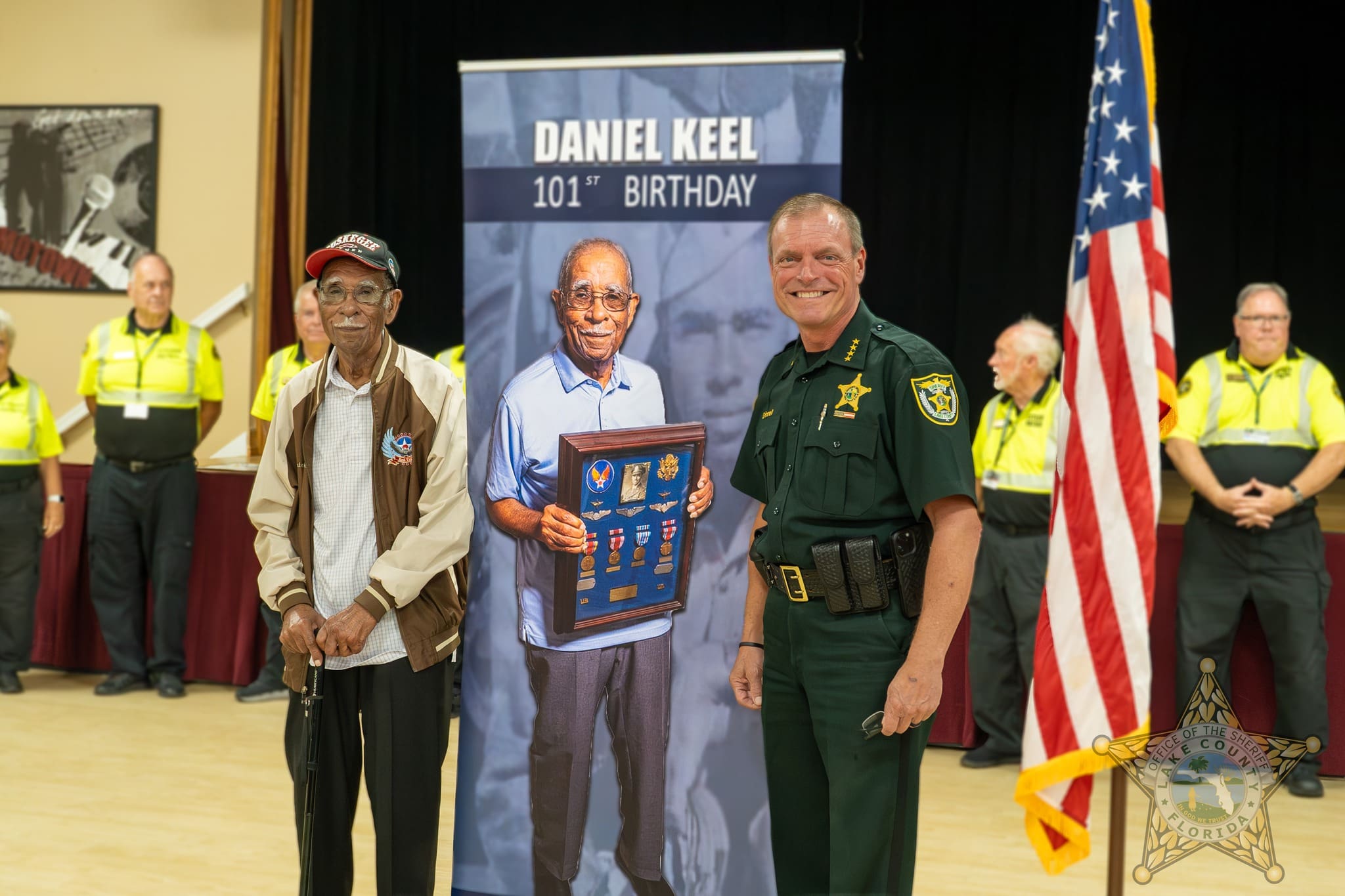 Keel, born in 1922 in Mineola, New York, boasts an accomplished life that saw him navigate the skies and face societal challenges head-on. After completing his classical education at Boston Latin School in 1941 and pursuing a major in aeronautical engineering at Northeastern University, Boston, Keel was drafted into the US Army Air Corps in 1943.
He underwent rigorous training at multiple army airfields, including the Tuskegee Army Air Field, Alabama, where the first batch of the nation's African-American military pilots, the Tuskegee Airmen, graduated in 1942. Keel's dedication saw him earn the rare distinction of obtaining three Aeronautical Ratings during World War II, one of only three men to achieve this.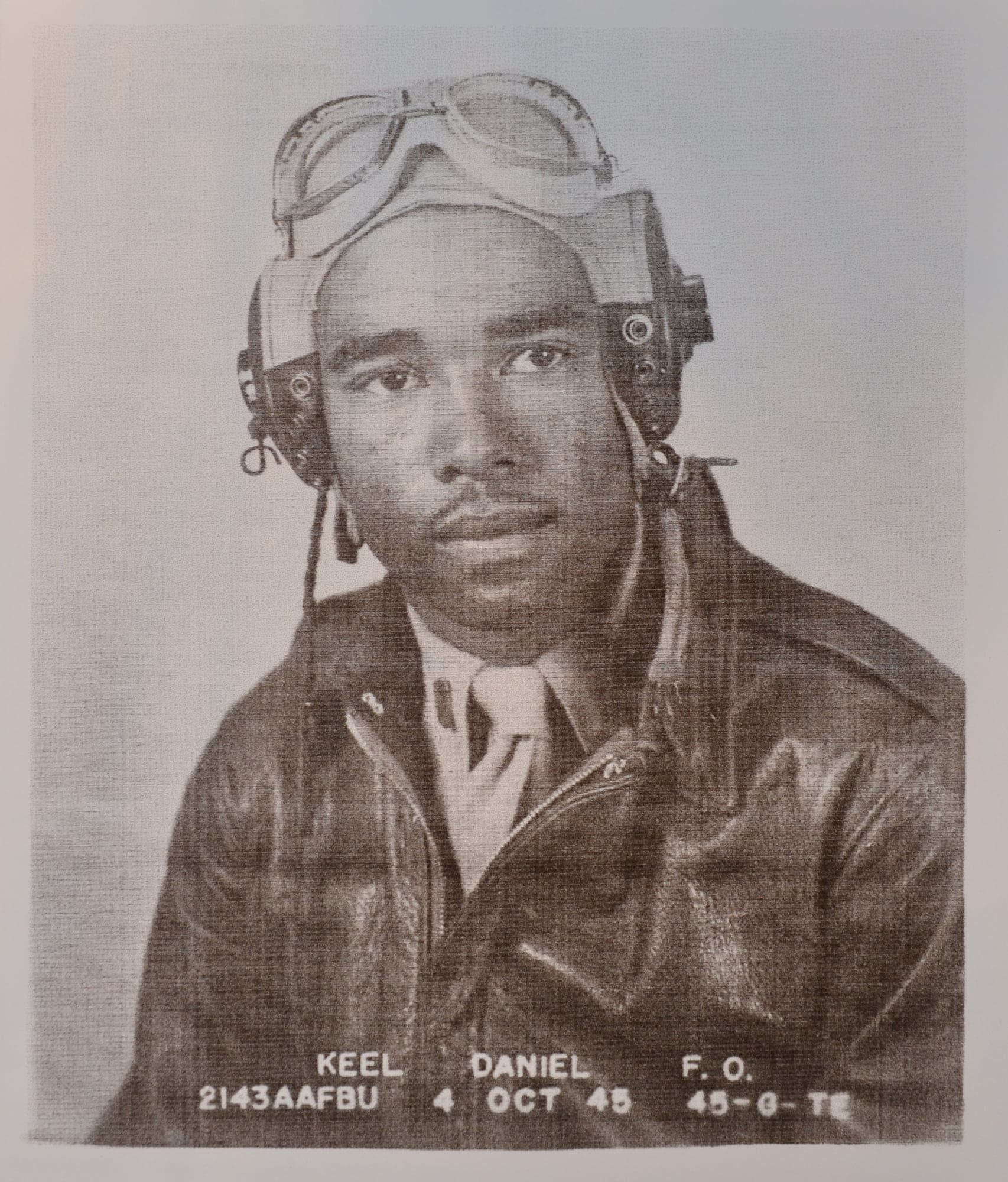 Beyond his exceptional navigational and piloting achievements, Keel played an instrumental role in advocating for equal rights within the military. While stationed at Midland Army Air Field, Texas, he, along with his fellow Tuskegee Airmen officers, penned a letter protesting the base's segregated facilities. Their efforts paid off, leading to the desegregation of social facilities on the base, a fact that remained classified until 2015.
Though his dreams of becoming a commercial pilot after WWII were stalled by racial prejudices of the time, Keel forged ahead. Alongside his wife, Barbara, he raised eight children in Massachusetts and had a successful career as a Master Electrician and commercial contractor.
Read more of his story in Style Magazine's 2022 Person of Interest article.
In 2007, Keel's exceptional service was nationally recognized when he and other surviving Tuskegee Airmen were presented with the Congressional Gold Medal by President George W. Bush and Speaker of the US House of Representatives Nancy Pelosi. It remains the highest civilian honor Congress can bestow.
Today, as Keel celebrates over a century of life, he continues to be an inspiration, sharing the incredible stories of the Tuskegee Airmen. For more insights into his journey and that of his colleagues, the National Tuskegee Airmen Website offers a comprehensive overview at www.TuskegeeAirmen.org.
Originally from the small town of Berryville, Arkansas, Cindy has become a multimedia specialist in journalism, photography, videography and video editing.
She has a B.S. in Communications from the University of Central Arkansas and is a correspondent for The Daily Commercial, LakeFront TV and Beacon College's PBS talk show, "A World of Difference," where she received an Anthem Award and Telly Award.
When she isn't working, Cindy spends time with her husband, Ryan, and son, David, traveling and taking photos of landscapes and wildlife.
Share This Story!