UF Health ShandsCair helicopter makes special tour stop in Leesburg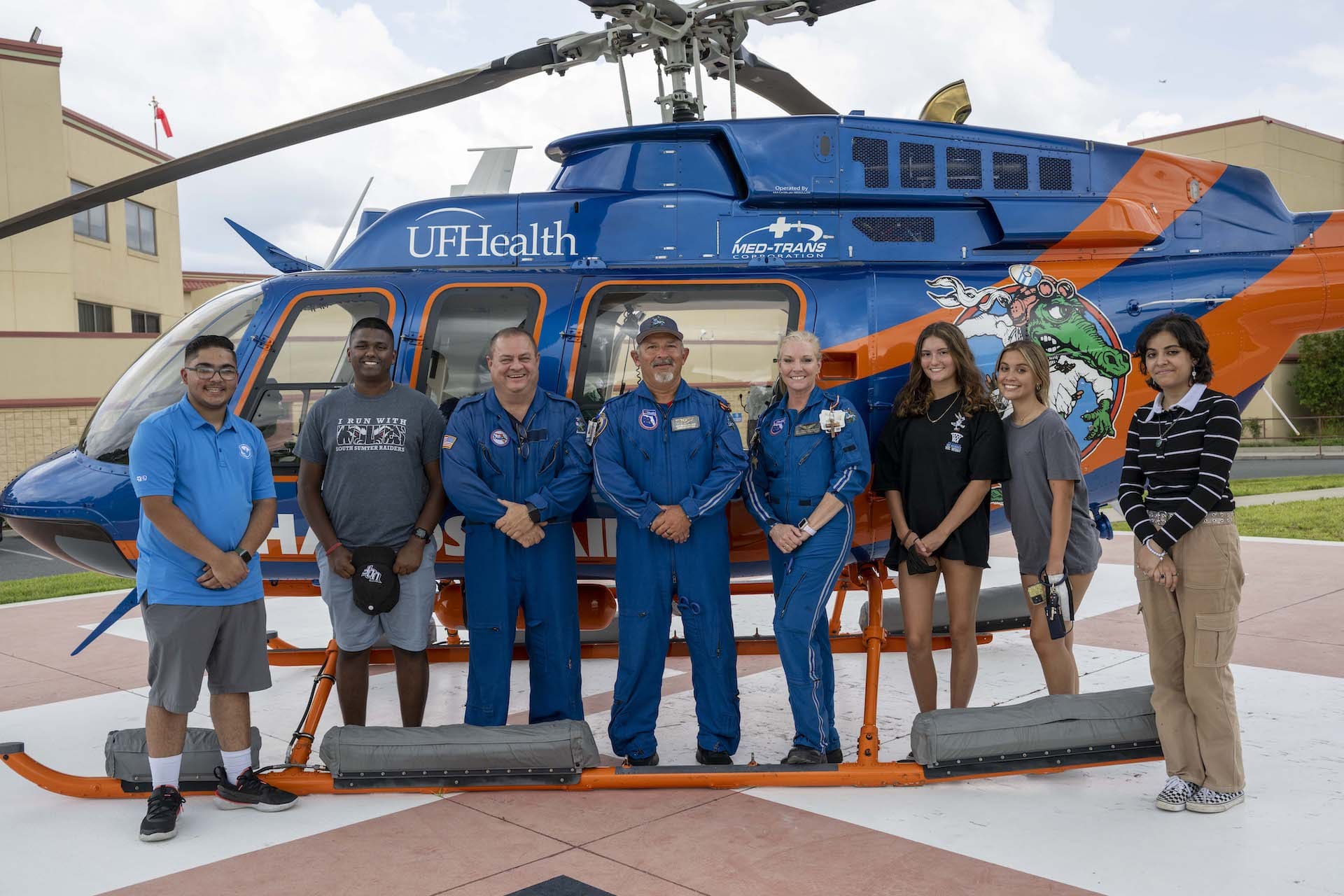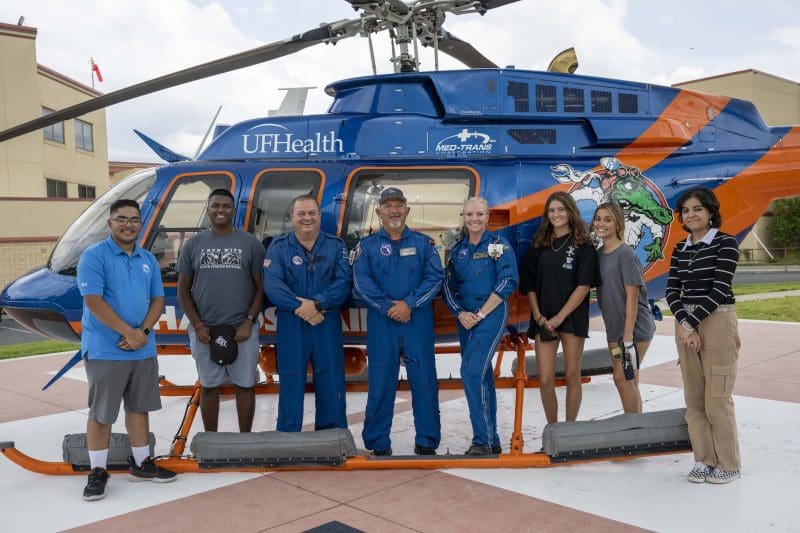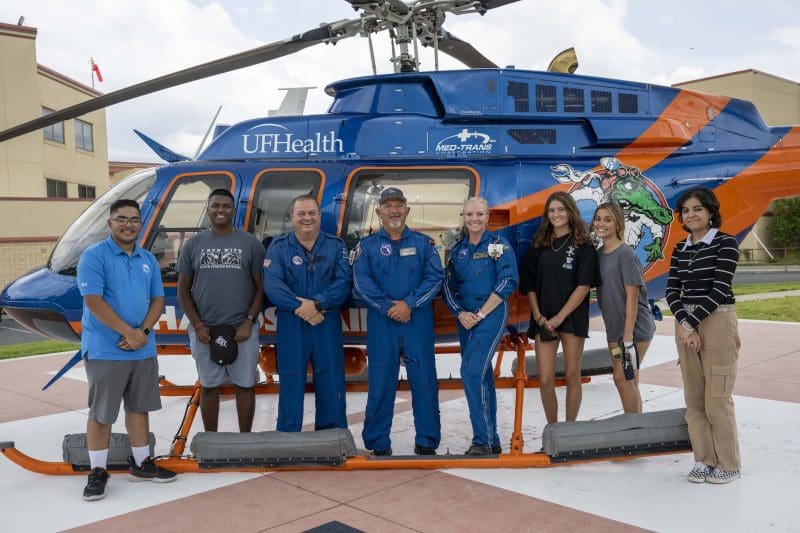 On Wednesday, a low-flying UF Health ShandsCair helicopter caught the attention of many drivers as it flew into the the UF Health Leesburg hospital, but thankfully not for emergency services. Student volunteers were on the ground waiting as the helicopter made a special stop to give them a first-hand look at all they do.
"We are a flying ICU," flight paramedic Terry Sheffield says. "When we are called for an emergency, there is so much going on. You've got the noise of the plane, a pilot yelling at you, people in panic and you've got seconds to get everything secure and get the patient out of there. There's a lot of moving parts. Plus, who isn't mesmerized by helicopters?"
Students were able to tour the helicopter while asking questions about the ins and outs of the operations.
Bryan Tikaram, 18, plans to join the Navy in January and is spending this summer and fall volunteering at the hospital as his way of giving back.
"I really appreciate them for stopping and showing us," Bryan says. "You never now what situation you're going to be in and it's good to know what to be able to do to help get a medic team in and out as fast as possible."
Base Aviation Manager and Lead Pilot Barry Gebhard talked about how to fly the helicopter and fun facts. For instance, an aircraft this size costs about $5 million, an additional $1 million for the supplies inside and burns six pounds of gas a minute.
"We do a lot of PR events like this to keep everyone informed," Barry says. "A lot of people duck when they go under the blades of the helicopter but they will never come that low. There's no reason to duck. The real danger is the tail. That's where we have the most injuries so thats' just one thing they need to be aware of if they ever need to approach a helicopter."
15-year-old Alexis Rojas was particularly grateful for the visit, as he plans to join the Air Force and become a flight medic.
"I learned to keep working hard toward my goals," Alexis says. "I hope to one day be a part of a team like them in the future."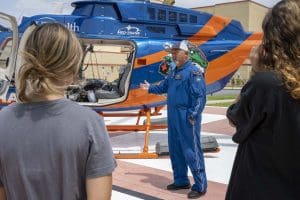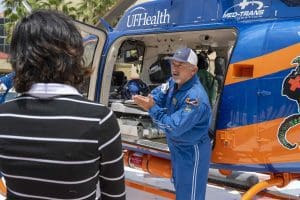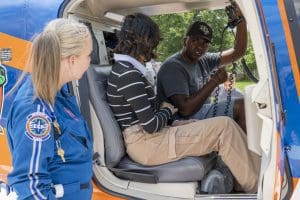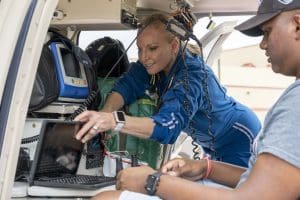 Originally from the small town of Berryville, Arkansas, Cindy has become a multimedia specialist in journalism, photography, videography and video editing.
She has a B.S. in Communications from the University of Central Arkansas and is a correspondent for The Daily Commercial, LakeFront TV and Beacon College's PBS talk show, "A World of Difference," where she received an Anthem Award and Telly Award.
When she isn't working, Cindy spends time with her husband, Ryan, and son, David, traveling and taking photos of landscapes and wildlife.
Share This Story!