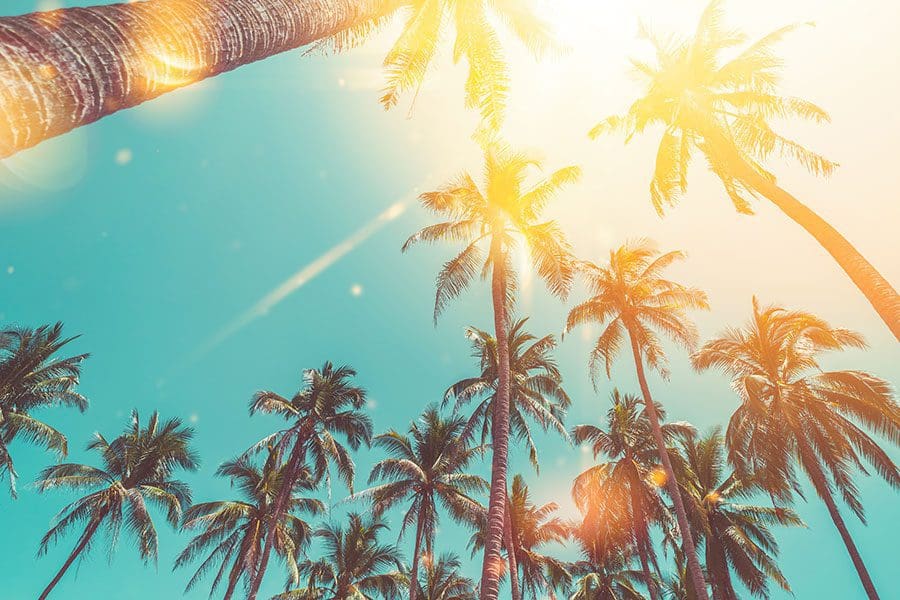 To greet seasonal residents back to Florida, Style is laying down the law.
Story: Roxanne Brown and James Combs
Hello, seasonal residents. 
Welcome back to The Sunshine State, or, as others call it, paradise. 
Just think. Some of your relatives and friends will spend the next few months donning heavy jackets and shoveling snow. Meanwhile, you'll lay poolside or beachside with a cool drink, wander around outside in shorts, and likely have your air conditioner running on Christmas. 
Of course, there's much more to talk about than just the weather. Seasonal residents, a lot has happened while you were gone. Our governor, Ron DeSantis, our Florida legislature, and our city and county governments have implemented new laws or made changes to existing laws that may directly impact you. 
In case you haven't been paying close attention, we've compiled a list, with help straight from the governor's office, of state laws that have passed. We've also talked with city officials about things happening in Lake and Sumter counties that may prove interesting and worthy of checking out.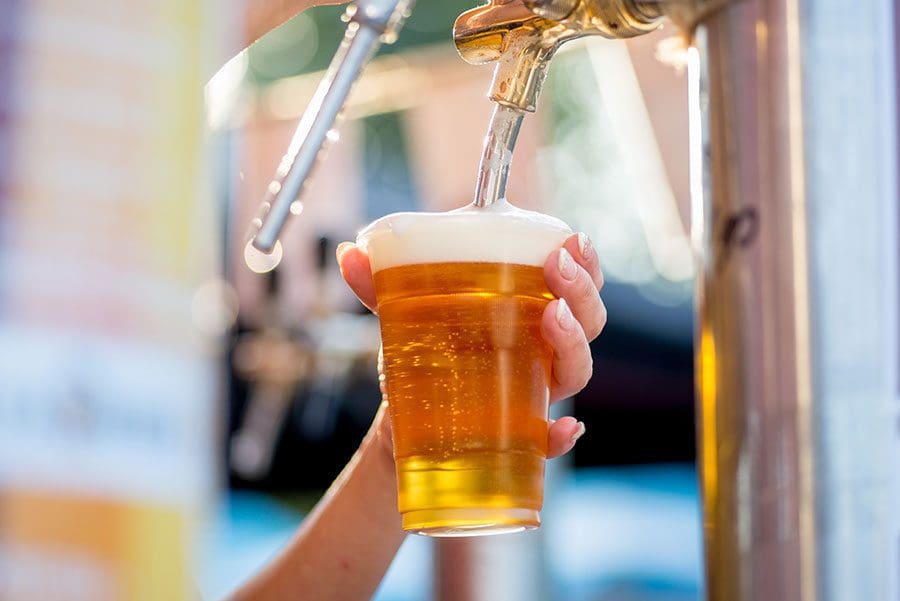 Leisure
/

Entertainment

Alcohol-to-go

SB 148 authorizes "certain food service establishments to sell or deliver certain alcoholic beverages for off-premises consumption under certain circumstances."

Florida State Representative Anthony Sabatini says he thinks this new "Alcohol to Go" law is beneficial for both residents and restaurants, as it allows restaurants to sell alcoholic drinks with take-home meals, adding that: "The measure puts into law a practice that Gov. DeSantis began allowing last year to help restaurants that had to dramatically scale back operations because of the COVID-19 pandemic."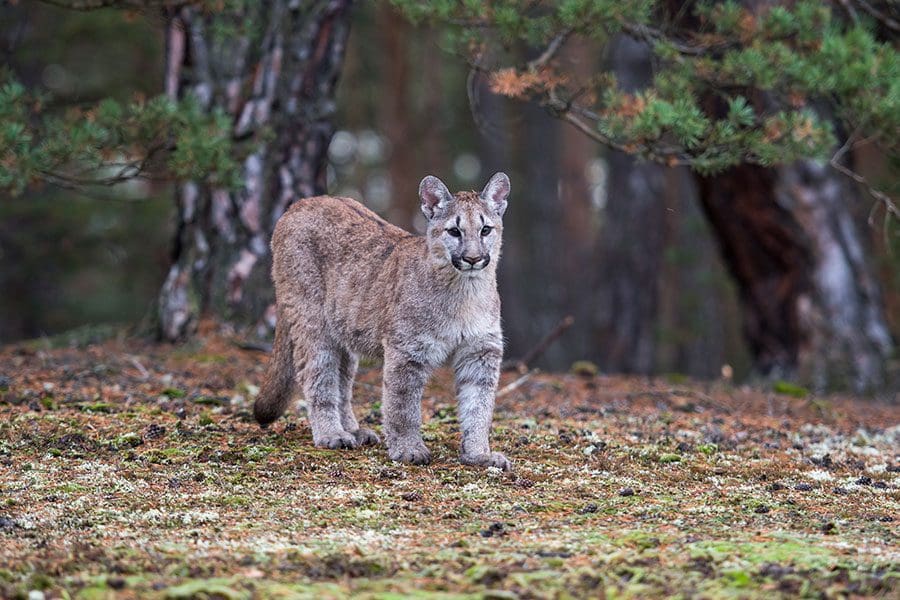 Wildlife Corridors Expansion
The Florida Wildlife Corridor Act incentivizes "conservation and sustainable development while sustaining and conserving the green infrastructure." It will protect migratory routes for wildlife like the Florida Panther. $300 million has been set aside to protect wildlife corridors under the Florida Forever land conservation program.
Sports Betting
In August, the historic gaming compact between the State of Florida and the Seminole Tribe of Florida was approved by the federal government. This agreement, the largest gaming compact in history, will generate a minimum of $2.5 billion in new revenue to the state over the next five years and an estimated $6 billion through 2030. The Tribe is not currently making any revenue payments to the state. This mutually beneficial agreement will grow our economy, expand tourism and recreation, and provide billions in new revenue to benefit Floridians. Most notably, the compact modernizes the gaming industry through the authorization of sports betting in Florida through the Seminole Tribe. The agreement also provides protections for pari-mutuel operations and the opportunity to participate in sports betting offered by the Tribe.
[separator]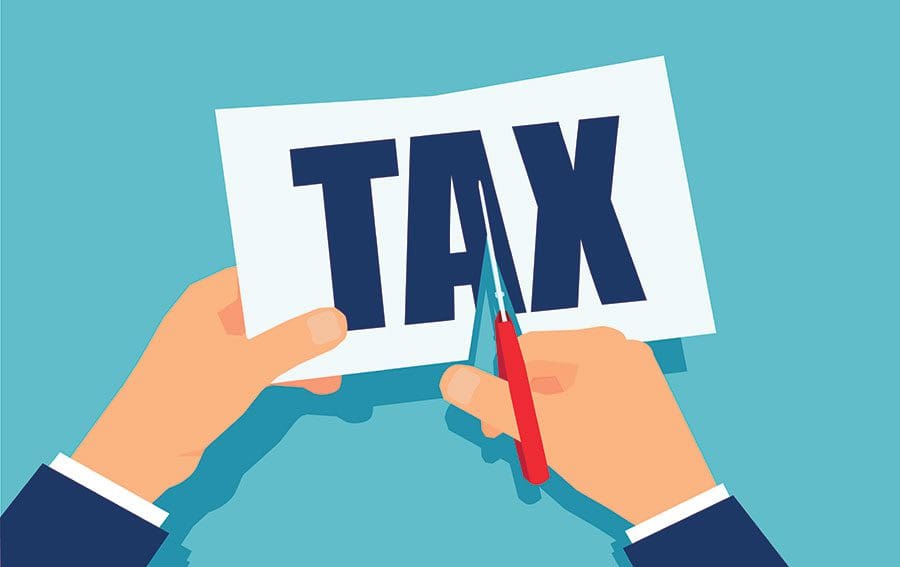 State Happenings
Broad-based Tax Relief Package
HB 7061 provides more than $168 million in taxpayer savings to families and businesses in the upcoming fiscal year, including more than $34 million in recurring tax cuts. 
HB 7061 creates Florida's first permanent sales tax exemption for independent living items for seniors in our state. Items like bed transfer handles, bed rails, grab bars, and shower seats will be exempt from sales tax for individual purchases.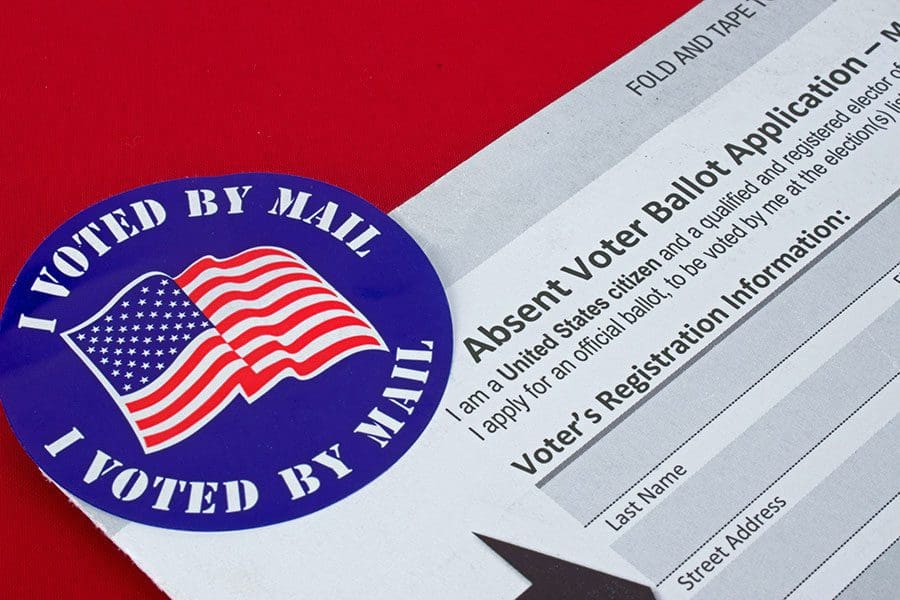 Election Reform (for Florida registered voters)
SB 90 will limit the number of absentee ballots a person may return on behalf of others, mandate early voting ballot drop-boxes be available at election supervisors' offices and early voting sites and increase voter ID requirements when requesting an absentee ballot.
To vote by mail, Florida registered voters can request vote-by-mail ballots via writing, in-person or by phone. The voter's physical address must be on file in the Florida Voter Registration System or, if directly instructed by the voter, their immediate family member or legal guardian.
To receive the mail in ballot, the voter will need to provide their Florida driver's license number, ID number or last four digits of their social security number in their request. If you already made a request for a mail ballot, it will be counted as a valid request through the 2022 general election.
Regarding the new bill, Lake County Supervisor of Elections Alan Hays says, "Our voters probably won't notice too much change," explaining that his office has had drop boxes at each Early Voting site for the last five years without issue.
Still, he does offer a couple of tips for voters who choose to vote by mail ballot, as follows:
Don't wait until the last minute to request your Vote by Mail ballot and for sure get it back to us as soon as you receive it. We will be asking for the additional information when requesting a Vote by Mail ballot.

Voters need to remember their current request for a VBM ballot expires in December 2022, so they need to renew that request in January 2023.
He also advises that any Lake County voters with questions, call his office directly or visit their website (lakevotes.gov) for information.
"Thank you for the privilege to be your Supervisor of Elections and as we say here in the office, the "Head Coach" of a team of Champions!  Please feel welcome to either call or email us your questions. We want to be your source of election information, so please don't rely on information from others who aren't really knowledgeable," Alan says.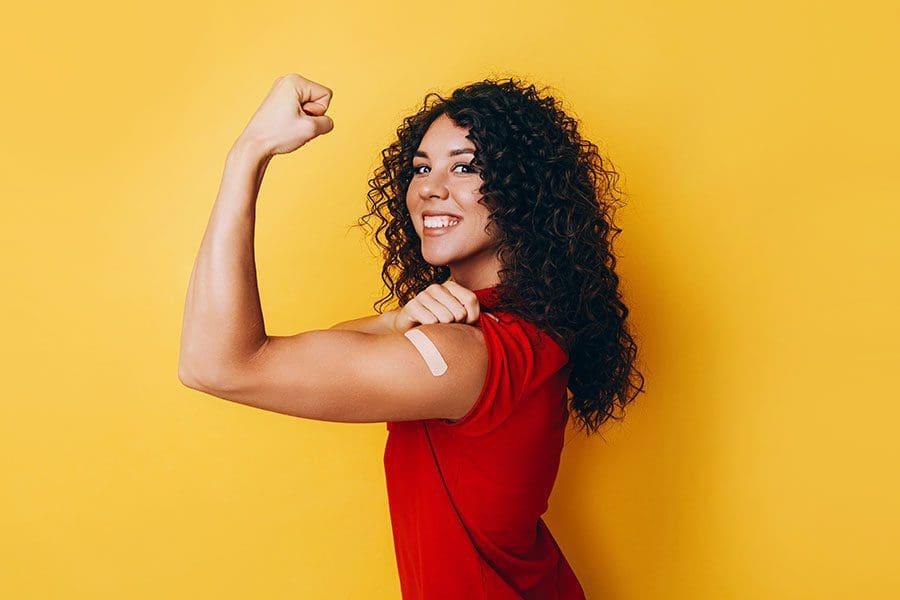 Healthcare / COVID-19
Gov. DeSantis signed SB 2006, which bans so-called "vaccine passports" in the state of Florida. It means that a business or government entity cannot require individuals to show proof of vaccination as a condition of service or entry. Businesses are allowed to implement other COVID-19 measures, such as requiring negative tests for customers who do not volunteer proof of immunization.
SB 2006 also suspended all remaining local COVID-19 restrictions and mandates on individuals and businesses. Local governments in Florida can recommend wearing masks if they want, but local authorities are not allowed to enforce these mandates by issuing fines, citations, or other penalties to people who choose not to. These actions are essential to ensure that Florida experiences a rapid restoration and recovery from the COVID-19 emergency, that systems of justice are fair everywhere in our state, and that Floridians are free from burdensome and unscientific local regulations.
Businesses in Florida are free to set and enforce their own policies regarding masks and distancing; the state and local authorities do not enforce such policies on businesses.
COVID vaccines are widely available in Florida. Florida is above the national average in vaccination rate, with more than two-thirds of eligible Floridians having been vaccinated. In addition, Florida now has 21 state supported sites for monoclonal antibody treatment. As of September, more than 30,000 patients have been treated, and most report their symptoms subsiding in 24-48 hours. Regeneron is a clinically proven treatment for COVID-19 that cuts the risk of hospitalization and death by 70 percent in high-risk patients. There is no need for a prescription or referral from your doctor to get treatment at a state site, because the Florida Surgeon General signed a standing order. The treatment is free of charge. 
"While other states advocated for never-ending lockdowns during the pandemic, Florida followed the science and led the nation in ensuring opportunities for Floridians to go to school, go to work, and provide for themselves and their families," says Gov. DeSantis. "The reforms enacted in 2021 exemplify Florida's continued resolve and unshakeable economic foundation, while establishing Florida's position as a nationwide leader in education, protecting our environment, creating a resilient economy, and ensuring public safety. We did all this while maintaining strong fiscal reserves and lowering taxes to make sure Florida families benefit this year and for decades to come. I appreciate the Legislature's hard work on these important policy priorities for all Floridians and visitors to our great state."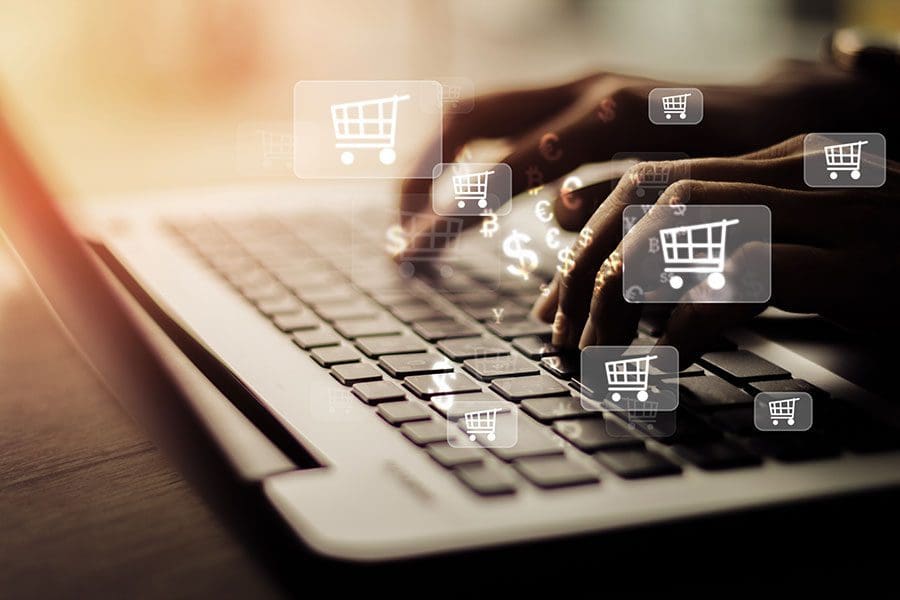 Online Sales Tax: SB 50
As of July 1, online retailers are now required to collect and remit sales tax (6 percent) from Florida residents or any customer who places an order for delivery to Florida. Now, shopping at physical stores is taxed at the same rate as shopping online, so this levels the playing field to be fair to Florida brick and mortar businesses. By the time Florida enacted this law, 43 other states already had similar laws.
Before this reform, online retailers without any physical presence in Florida (that did not collect sales taxes) had an unfair advantage over brick-and-mortar businesses in Florida (that collected sales taxes). Gov. DeSantis wanted to level the playing field so that Florida businesses would no longer be at a built-in disadvantage compared to out-of-state online businesses. Revenue generated by this new tax will go toward replenishing the state's Unemployment Compensation Trust Fund (UCTF).
Jared Walczak, a researcher at the nonprofit Tax Foundation, has estimated that the reform means the average Florida consumer will approximately $40-50 per year in sales taxes for online purchases, because most Floridians were not voluntarily remitting unpaid sales taxes on online purchases – despite the law on the books before.
[separator]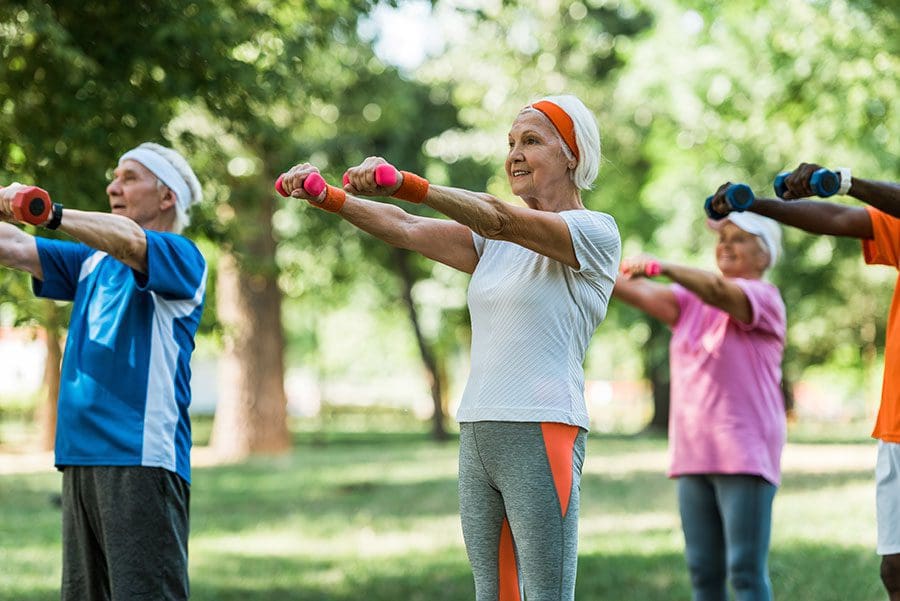 City Happenings
There are several cities in Lake and Sumter counties that implemented changes or added offerings you may not be aware of since leaving.
You may want to take a moment to browse through the following list. You just might find something of interest and if so, here's hoping that "what's new" will enhance your warm winter stay in Florida.
Leesburg
In June, the City of Leesburg held a ribbon-cutting ceremony to celebrate the reopening of the Mote-Morris house which was damaged by a fire in February 2018. Tours of the home, built in 1892 by eight-term Leesburg Mayor E.H. Mote, and located at 1195 W. Magnolia St., have resumed.
Eustis
The Eustis Memorial Library has added over 1,000 new books to its electronic book collection that patrons can access through an app with their Eustis Library card and purchased a pre-programmed 3D printer.

 

It also resumed programming for children and teens and its adult programs for financial literacy and assistance for health insurance. Additionally, the Eustis Elks Lodge #1578 was awarded a grant for the library, enabling it to purchase a Library AWE Literacy station that is bilingual and will help children learn math, computers, technology, reading and art. For more details, call Library Director Ann Ivey at 352.357.5302.




Lake County
Lake County officials dedicated the Neighborhood Lakes Scenic Trail & Trailhead, located at 26656 County Road 46A, Mount Plymouth at a grand opening and ribbon cutting in September. This multi-use, paved trail is open to equestrians, cyclists, runners, and walkers, and is home to newly planted native trees, wildflower meadows and a variety of species of animals. The trailhead features vehicle and trailer parking, public restrooms and a covered picnic area and connects residents and visitors to the Wekiva Trail System.
The Lake County Historical Society, in conjunction with the Florida Citrus Hall of Fame, introduced the Lake County Citrus Label Tour, an interactive educational tour that takes people from city to city to learn more about the area's rich citrus history. To do that, organizers placed 12 elaborate 4X4 foot signs highlighting various citrus labels at locations throughout the County that people can stop to look at. Visit historyoflakecountycitrus.com to learn more about the project and for a map of all locations.
New Lake County residents are encouraged to file online for the Homestead Exemption, that Lake County Tax Collector Carey Baker says it's generally worth about $750. Also, if you previously had a homestead exemption within Florida, he says you might be entitled to carry over another exemption called "Save our Homes," a provision that allows people with homestead exemptions with a taxable value that is capped, to use "Save Our Homes" to carry over the value of the capped amount.

 
Groveland
Kroger's new 375,000-square-foot high-tech distribution center, featuring Ocado's cutting-edge robotics and automation system, opened and officially started delivering groceries to Florida customers in June. Overall, Kroger is America's largest grocery retailer and locally, its distribution center holds about 30,000 products from groceries, paper products, small household items, spirits and more that people can choose from and have delivered straight to their door.

 

For information or to place an order from Kroger, visit Kroger.com or download the Kroger app on your smartphone. A $10 delivery applies to most orders, but a current promotion allows unlimited deliveries within a one-year period for $79.99.
The Villages
The Fenney Recreation Center, located at 3212 Fenney Way, has re-opened, complete with new billiard tables, a game room, plus expanded fitness, and card rooms.
Water Lily Bridge – the final bridge in the series of three, which includes Brownwood Bridge and Chitty Chatty Bridge – is now open, making it even easier for people to explore new areas, recreation centers and experiences throughout The Villages. Its opening brings full connectivity to The Villages community and people can choose their mode of transportation when using any of the bridges, whether it is strolling, cycling, golf carting or riding a Segway across, to explore and venture out on.
Clermont
The City of Clermont offers a series of programs for seniors that includes social activities, fitness classes, games, discussion groups and more through its Champions for a Lifetime programming. Learn more about in-person and virtual program options by emailing adingman@clermontfl.org.

 

Clermont Mayor Tim Murry began his monthly "Lunch with the Mayor" in August. Community members and Clermont residents are invited to join Mayor Murry at noon the first Monday of each month at different restaurants. Stay tuned for upcoming locations at clermontfl.gov/news.

 

The City of Clermont continues to capture the fun with award-winning events. Keep up with clermontfl.gov/events and never miss events like Light Up Clermont coming up in December and many more.