WWII Stories and Traveling Museum in Clermont Thursday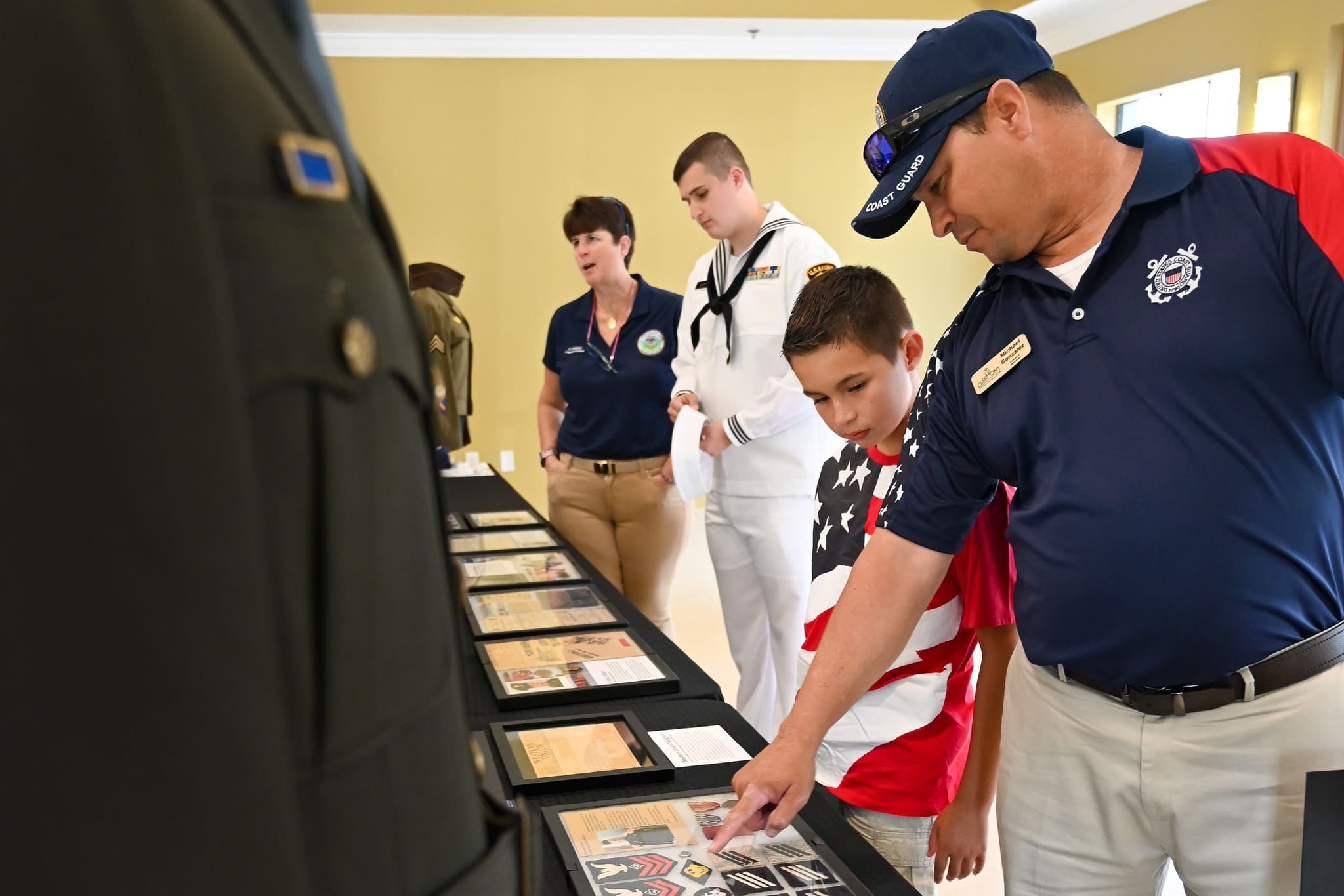 Take a journey back to D-Day and the Battle of Normandy nearly 80 years ago. Explore historical artifacts, hear firsthand accounts from veteran interviews, and observe what the battlefields of France look like today in this unique, interactive presentation. Experience the Traveling Museum of WWII, an educational history display that allows people to get up close to original wartime artifacts, engaging them with the experiences of the men and women who sacrificed so much during the war. The Pastfinders of South Lake County; Genealogical Society, in collaboration with the Cooper Memorial Library, is thrilled to present this program to you at no cost.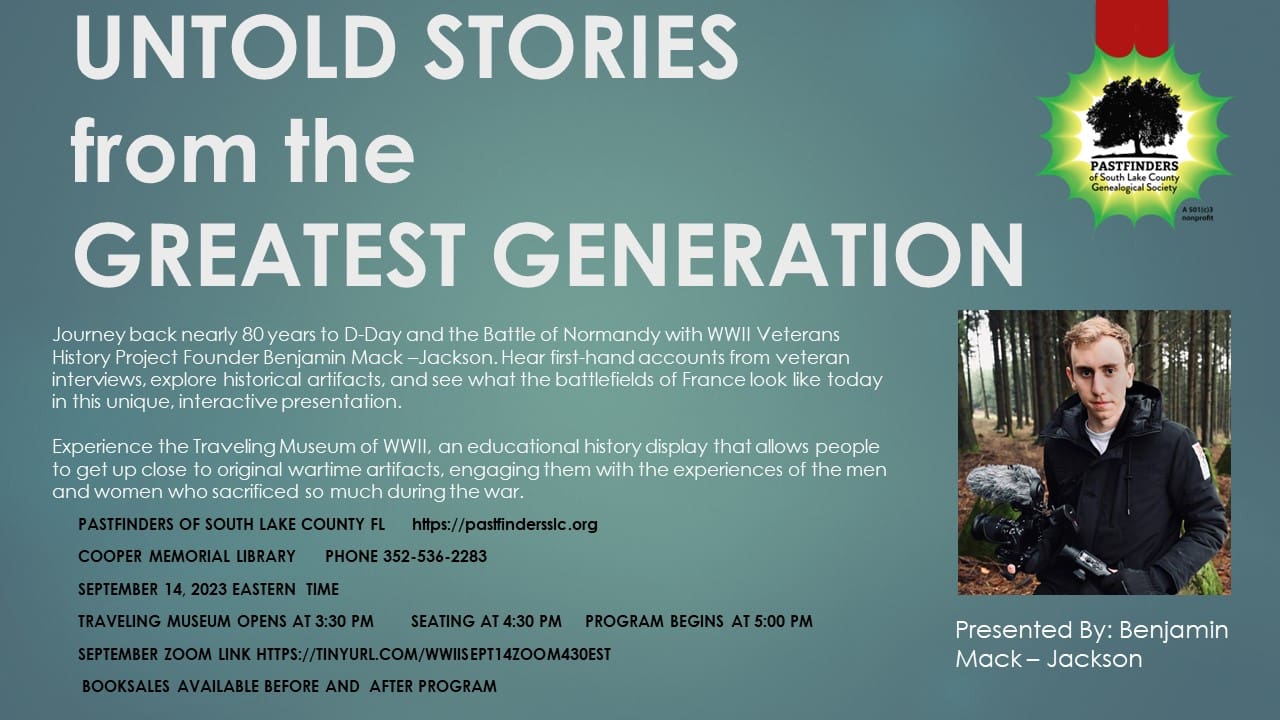 Invite your friends and family to Cooper Memorial Library room 108 on September 14th, or join us online via Zoom.  The Traveling Museum of WWII Artifacts will be open to the public at 3:30 pm. The Zoom window will open at 4:30 pm for announcements, the presentation will be at 5:00 pm, followed by questions, answers, and a book sale. Benjamin's book "World War II History for Teens: Understanding the Major Battles, Military Strategy, and Arc of War" will be available for purchase.
Benjamin Mack-Jackson is a documentary filmmaker, author, visual storyteller and a former Lake County student who is now based in Orlando, FL. He is the founder of WWII Veterans History Project, devotes his time to preserving the memories of WWII veterans. His aim is to educate future generations about the significance of remembering history.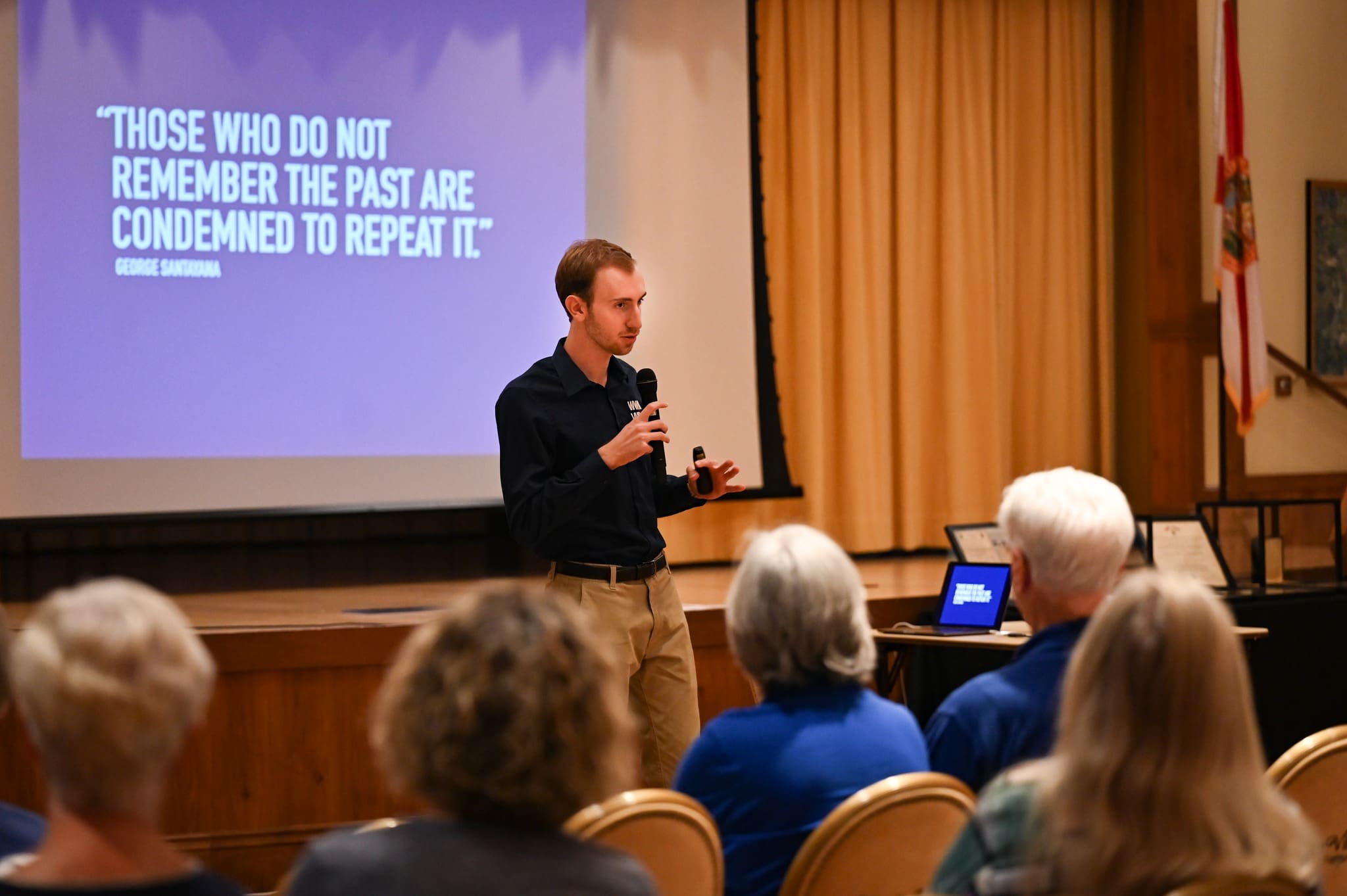 Registration is optional for in-person attendance but required for Zoom. Please register for in-person at the library: https://WWIIUntoldStoriesAtCooperLibrary.eventbrite.com  or register for Zoom: https://tinyurl.com/WWIISept14Zoom430EST.  To get more information about Pastfinders, their programs, and how to become a member, go to https://pastfindersslc.org.  Pastfinders is a non-profit organization that educates the general public on the process of tracing your family tree.  Keeping history alive, one generation at a time.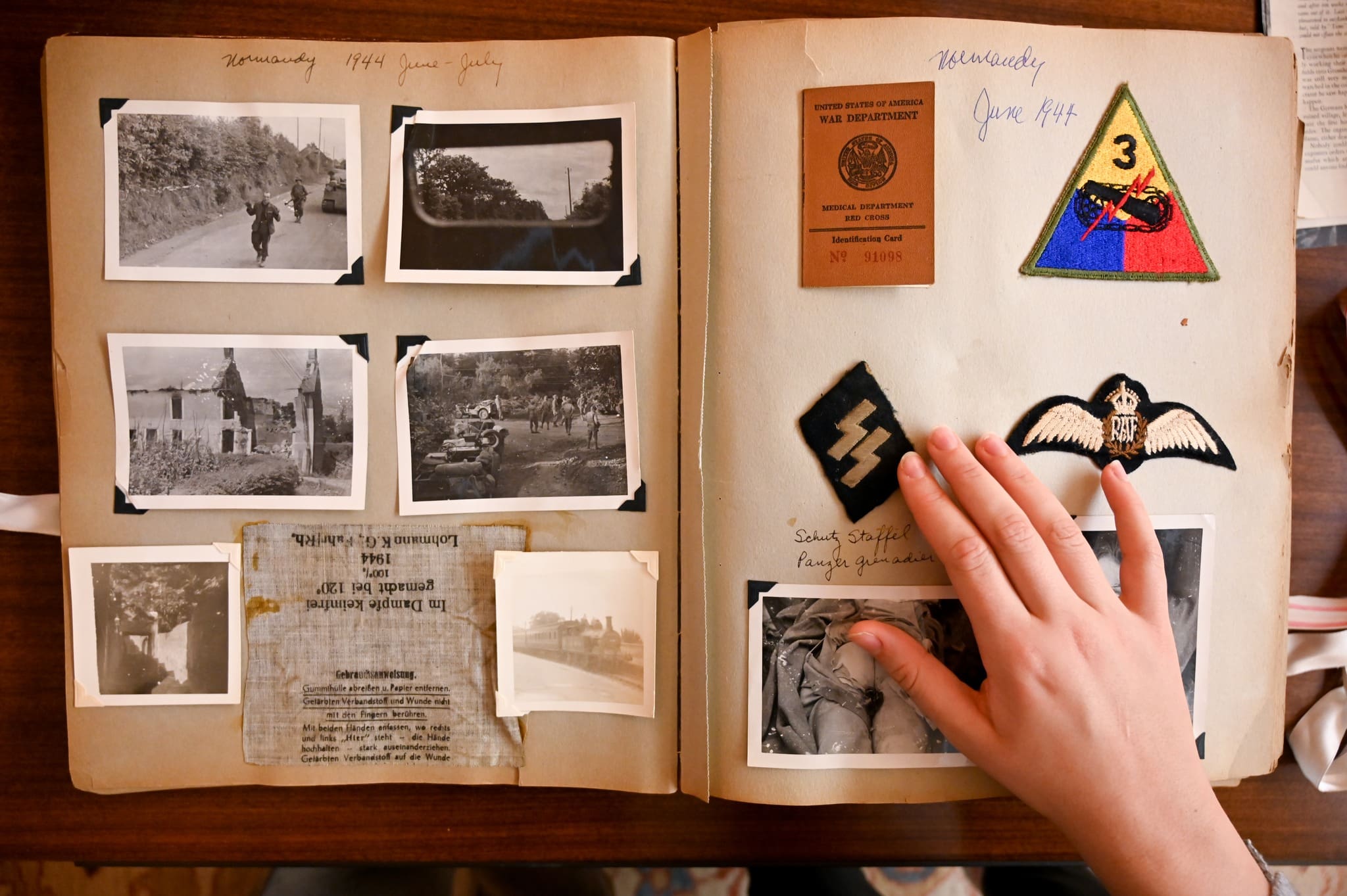 submitted by The Pastfinders Of South Lake
Originally from the small town of Berryville, Arkansas, Cindy has become a multimedia specialist in journalism, photography, videography and video editing.
She has a B.S. in Communications from the University of Central Arkansas and is a correspondent for The Daily Commercial, LakeFront TV and Beacon College's PBS talk show, "A World of Difference," where she received an Anthem Award and Telly Award.
When she isn't working, Cindy spends time with her husband, Ryan, and son, David, traveling and taking photos of landscapes and wildlife.
Share This Story!