Zaiden Ramirez, senior at South Lake High School, steps outside his comfort zone.
Zaiden Ramirez, senior at South Lake High School, steps outside his comfort zone.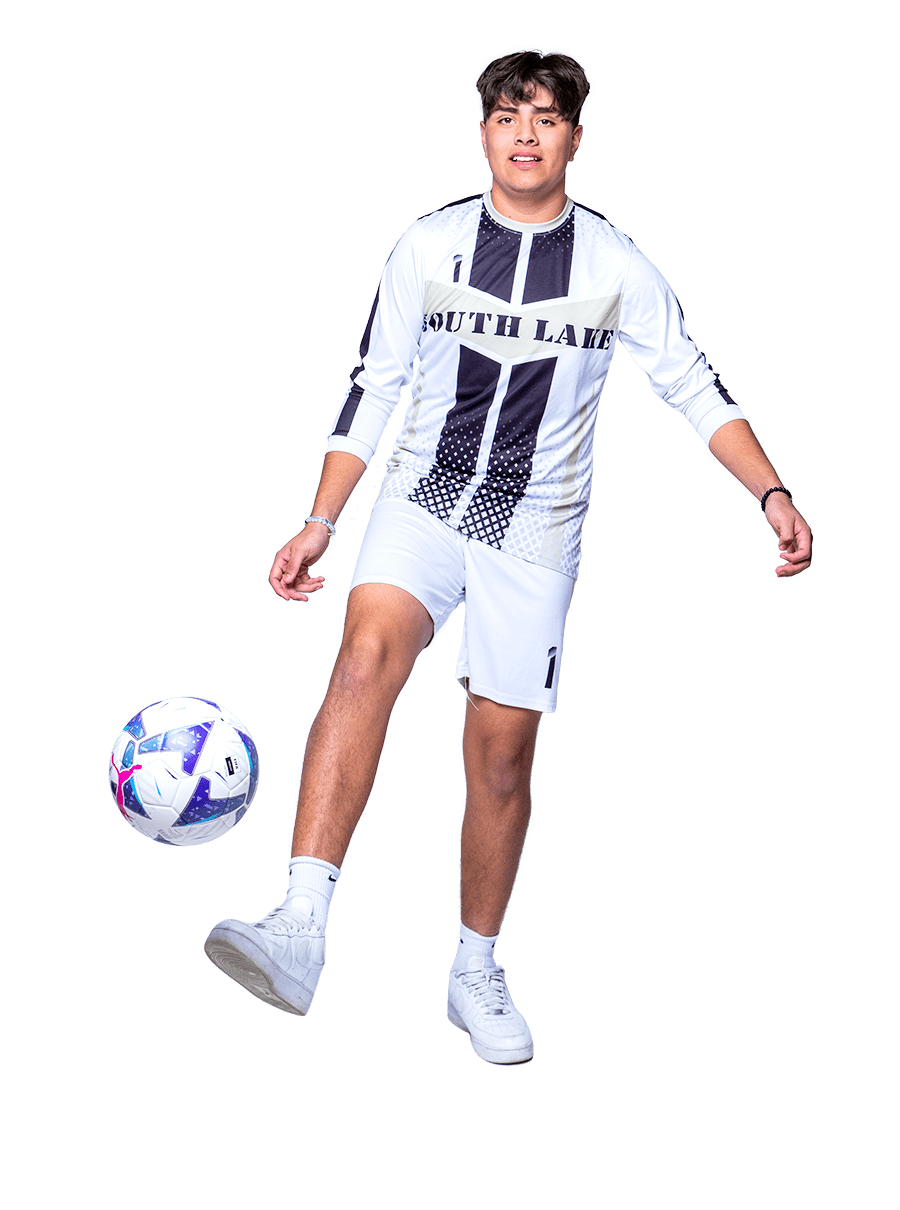 I'd describe myself as: What you see is what you get. I'm a laid-back guy. I like to be around people, so I guess that makes me a people person. I'm ok with surprises but I do like to know what's coming up next.
Inspirational words I live by: I am confident in this verse found in Philippians 4:13, "I can do all things through Christ who strengthens me."
In the future: I'm looking to take my talents as a goalkeeper to the collegiate level. I also like to fix things and I'm pretty good with my hands, so maybe a profession that involves using my hands. For now, my focus is spending time with family and getting ready for graduation.
I look up to: There are several people  I know who have really made an impact in my life. My parents have definitely shaped me to be the person I am today. My Ama, Wela and Welo (grandparents) are an inspiration to me also and are what the American dream is truly about.
Topping my music playlist: "7 Summers" by Morgan Wallen.
My greatest quality: I believe I have a great sense of humor, but I think my best quality is my ability to get along with everyone I come across.
My message to the world: Be nice to each other, be a good friend, and don't be afraid to take a risk.
My desired superpower would be: Being able to fly, be invisible, and control time. But if I had one superpower it would be the ability to heal any type of sickness. Cancer SUCKS!
Originally from the small town of Berryville, Arkansas, Cindy has become a multimedia specialist in journalism, photography, videography and video editing.
She has a B.S. in Communications from the University of Central Arkansas and is a correspondent for The Daily Commercial, LakeFront TV and Beacon College's PBS talk show, "A World of Difference," where she received an Anthem Award and Telly Award.
When she isn't working, Cindy spends time with her husband, Ryan, and son, David, traveling and taking photos of landscapes and wildlife.
Share This Story!