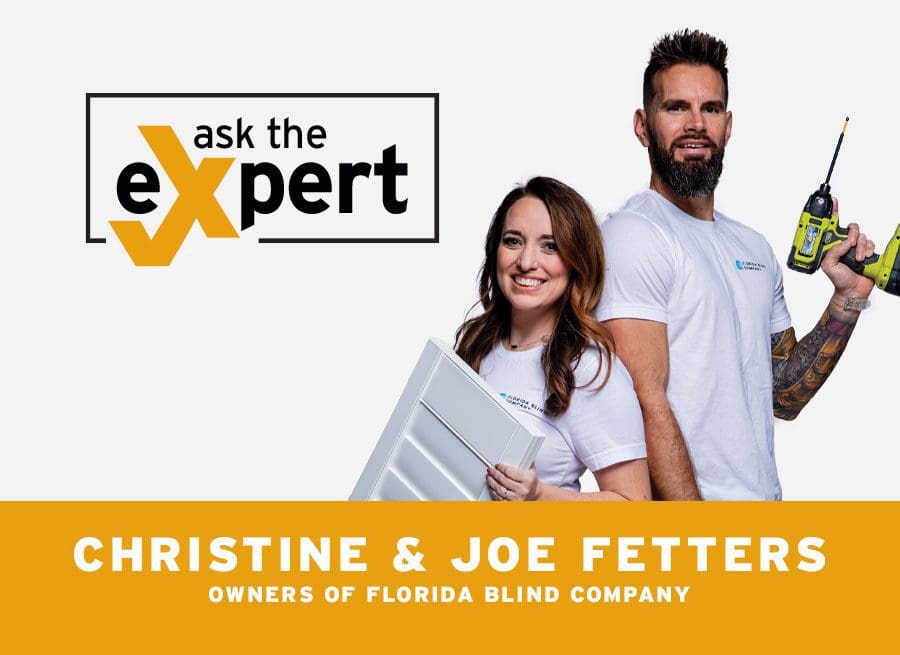 What is better for my windows: Plantation shutters, roller shades, or blinds?
It depends on whether customers are looking for fashion, function, or efficiency. From there, we can make a recommendation on what style fits a customer's needs the most. 
With plantation shutters, you have all of them—fashion, function, and efficiency. Plantation shutters have the best longevity because they last a lifetime. They're also the most economical as far as heating and cooling, which is obviously important when it comes to conserving energy. It can help eliminate costs up to 30 percent if you cover your windows on the interior. Of course, you're going to have a higher price tag with plantation shutters. 
Roller shades also offer fashion and function. They come in endless amounts of fabrics, colors, and textures. You can buy either manual or motorized roller shades. We find that our customers really enjoy motorized roller shades because they are easy to control and power. This is very handy when you have windows that are hard to reach, such as in homes with high ceilings. Another advantage is you can have a clear opening, which is especially beneficial for sliders and bay windows. 
If you're looking for budget-friendly window treatments, we have our 2.5-inch faux wood blinds. They are great for style because they're very sleek-looking and almost look like plantation shutters from the outside. Faux wood blinds are also resilient, durable and very moisture resistant. Blinds are economical, simple, and safe. 
It all really comes down to what customers' needs are and how we can make that happen for them. 
What sets your company apart?
We're a husband-and-wife company. It's just us. We do everything from measuring, ordering, and physical installation. Residents don't have to worry about a big-box store losing their product and never hearing from them again. Also, they don't have to worry about an installer from a third party who's a stranger. With us, you make that connection immediately. We're always on call for our customers, and if they text us, we always answer their questions. We service The Villages, Clermont, Minneola, Leesburg, Apopka, and more.         – Christine
I've been doing blinds for more than 20 years. I worked for several companies and unfortunately saw that the needs of clients weren't put ahead of the company. We started our company last year. Our goal is to put the needs of our clients first and foremost. Christine does the account management and I do installation. We make a great team. We like working together, which is rare because most couples cannot do that. Christine and I both love seeing their vision become reality. It's such a great feeling!        – Joe