Meet a Villager: An open book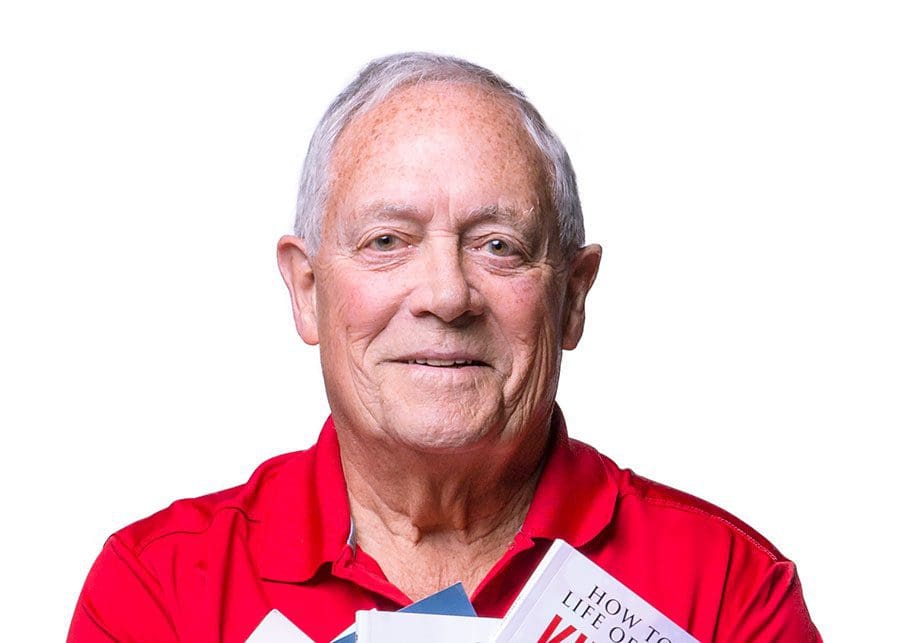 Lindsay Collier touches lives as an author and speaker.
Photo: Nicole Namel
Served in the U.S. Army from 1964 to 1967.

 

Moved to The Villages in 2004.
---
Career: After the military, I worked at Kodak in Rochester, New York. The plant was seven miles long and had over 300 buildings. I started as a mechanical engineer, but then I realized we were not using the creative thinking capabilities that people have. As a result, I became the company's technical advisor for creativity, innovation, and strategic exploration. I taught people creative thinking techniques.
Life after retirement: I worked at Kodak for 25 years and retired at age 50. I figured I was young enough to start another career. That's when I got into speaking, consulting, and writing books, mainly on the topics of creativity, innovation, and change. 
Author: I have written 13 books altogether. I have two series of books. After retiring from Kodak, I began writing the "Creativity, Innovation, and Change" series, which has six books. After moving to The Villages, I began writing the "Living Your Life to the Fullest" series, which has seven books.  
Speaker: I made four trips to South Africa to speak as the country was going through change when Nelson Mandela became president. I also spoke at lots of companies in upper New York. I became somewhat of a pioneer on humor in the workplace. Humor and creativity and interconnected. I told the employees at corporate companies that they should have fun at work. Today, I speak to clubs and social groups in The Villages on how they can use humor in their lives as they grow older. Prior to the coronavirus, I did about 40 speaking engagements each year in The Villages.
One of my favorite books: "Jan's Rainbow" is named after my first wife, Jan, who died of ovarian cancer. One day after her death, a big, beautiful rainbow surrounded my home. That amazing sight inspired me to write a book on surviving loss. That book has generated lots of feedback and has been one of my better sellers. Some people say they treat the book almost like a bible because it has lots of comforting stories in it.
Future plans: I am now 80. I'm thinking about writing a new book titled, "Oh crap, I'm 80. Now What?" 
Club activity: I co-founded The Villages Acknowledging Acts of Kindness Club and now serve as president. We started with 12 members and now have 180. We've handed out more than 50,000 "kindness cards" when our members see someone engage in a kind act. Once a month our club members recognize someone who does something exceptionally kind. We give them a copy of my book, a framed certificate, a $50 gift certificate, and flowers if the recipient is a woman. 
Akers Media Group's James Combs has been a staff writer for several local publications since August 2000. He has had the privilege of interviewing some of Lake County's many fascinating residents—from innovative business owners to heroic war veterans—and bringing their stories to life. A resident of Lake County since 1986, James recently embarked on a journey to lead a healthier lifestyle. He has lost 60 pounds and walks nearly five miles a day. In his spare time, he enjoys target shooting, skeet shooting and watching his beloved Kentucky Wildcats!
Share This Story!