Meet a villager: Joe Angione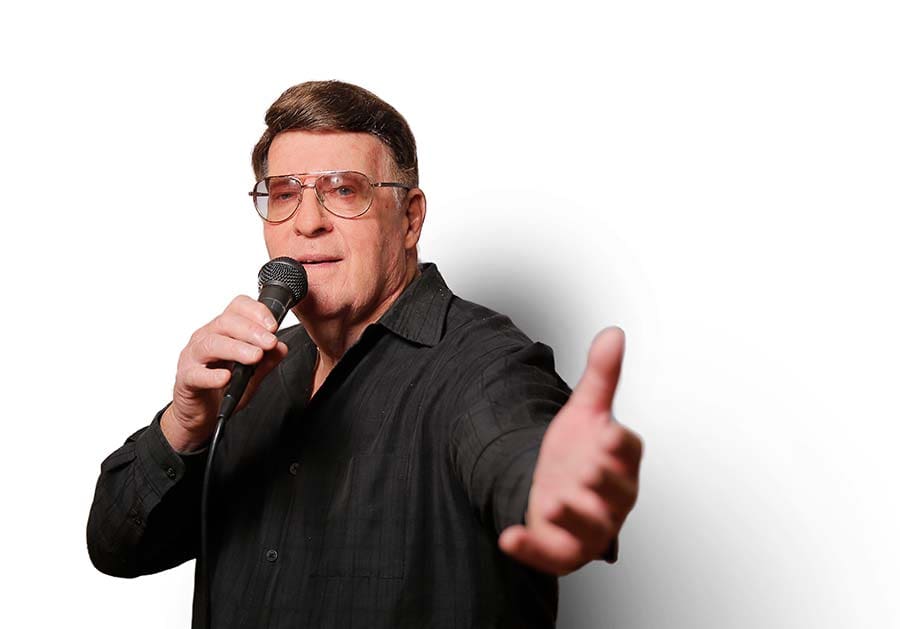 The village voice
Joe Angione speaks out and sings out.
Vital Stats:
Born and raised in New York City.
Graduated from Fordham University with a degree in marketing communications.
Reached the rank of captain while serving in the Air Force from 1962-1967.
Writes a monthly column for Village Style magazine.
What do you like about writing? I like the teaching aspect of journalism. I believe I have a mission to improve America's understanding of government, society, the military, religion, and other aspects of life.
What's your writing background? I have been interested in writing from my high school days. I won creative writing (short story) competitions while in the Air Force stationed in West Germany. I spent 35 years publishing magazines for various businesses and professions, including food retailing, restaurant management, cable television, human resources management, and for a broad spectrum of medical practitioners. I now publish my own internet newsletter, The Conservative Way, that has received an overwhelming response from conservatives locally and across Florida.
What are your favorite activities in The Villages? I don't have many, except for physical training (keeping fit), writing, singing and performing onstage. From 1998 until 2006, I produced and performed in a concert series called "Sentimental Journey" that filled the Savannah Center for more than 25 performances and raised thousands of dollars for charities. I still sing on Sundays at the Hacienda Hills Country Club's afternoon karaoke performances.
What issues are on the minds of Villagers? Good government is one; financial resources is another. So is finding enough to do to fill their retirement days. Of course, many play lots of golf. But for those who don't play, it can be tough to find meaningful things to do. But most important is what Villagers think about their health. They probably think too much about the down side of getting old and the afflictions that they, their friends, and neighbors suffer.
Favorite food? A good homemade hamburger, an authentic New York-style pizza, a tender New York strip steak.
Favorite performer? Probably Tony Bennett. People say my singing voice is like his.
Favorite TV show? "Blue Bloods." It's far and away the best series on television. It displays all of the good, solid, faith-based family values that I grew up with. In my mind, Tom Selleck is the personification of what an NYPD commissioner—or any official of any city—should be. We've lost the qualities portrayed by Selleck in our community leaders, and the nation is the worse for it.