Meet A Villager: Suzanne van de Velde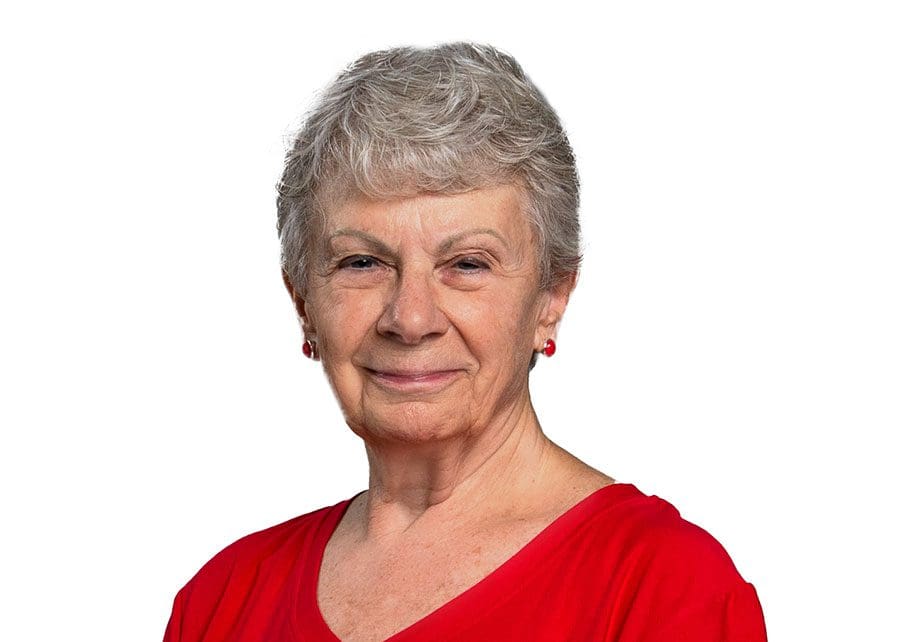 Villager trades pioneering hat for one that allows for a more fun and relaxing way of making a difference for others.
---
Vital Stats
78 years old.
Lives in the Village of Fernandina at MacClenny.
Has three grown daughters, and two grandchildren.
Recently led Colonial Dames cemetery restoration project in Wildwood.
---
About The Villages:
Dave and I just love The Villages. We moved here in 2008, and we couldn't think of a better place to retire. It's the perfect place to keep active while you're growing older.
My hobbies:
I like to garden, and I enjoy cooking. I also joined The Villages Genealogical Society after moving here and began tracing my family back little by little. I started with what I knew, and one thing led to another. Now I have about 1,000 people in my family tree. 
Most interesting ancestry finds/activities:
Tracing my family back, I found out I had relatives in the Civil War and the American Revolution, which entitled me to join the Daughters of the American Revolution (DAR). I kept going, found out I had relatives in the 1600s, part of the requirements for belonging to the Colonial Dames, which is how I got into that, and I found out my father was not really my biological father. 
Career highlights:
I worked at Maritime Services International as a marine terminal supervisor of the west coast (directing, docking, and discharging ships carrying automobiles into the U.S.) in the late 1970s. I became known as a pioneer because in those days, there were no women on the waterfront. In the early 1990s, I started working for Dave at Ketel One Vodka, (company he founded). We went to Reno, Nevada, then I worked with him when he ventured off to Van Gogh Vodka. Today, Ketel One Vodka is still one of the biggest import vodka brands in the world.
Those who know me, know that:
I love Starbucks and I have a collection of about 200 mugs, most of them from different Starbucks locations from all over the world where we've traveled. 
Words to live by:
When one door closes, another one opens. However, a younger me once said, 'If anything is worth doing, it's worth doing well.' That's the aging process, I guess. 
Originally from Nogales, Arizona, Roxanne worked in the customer service industry while writing independently for years. After moving to Florida in 1999, Roxanne eventually switched her career path to focus more on writing and went on to become an award-winning reporter for The Daily Commercial/South Lake Press newspapers for 16 years prior to coming on board with Akers Media as a staff writer in July 2020 – her dream job come true.
Share This Story!