MEET A VILLAGER: What Are You Grateful For?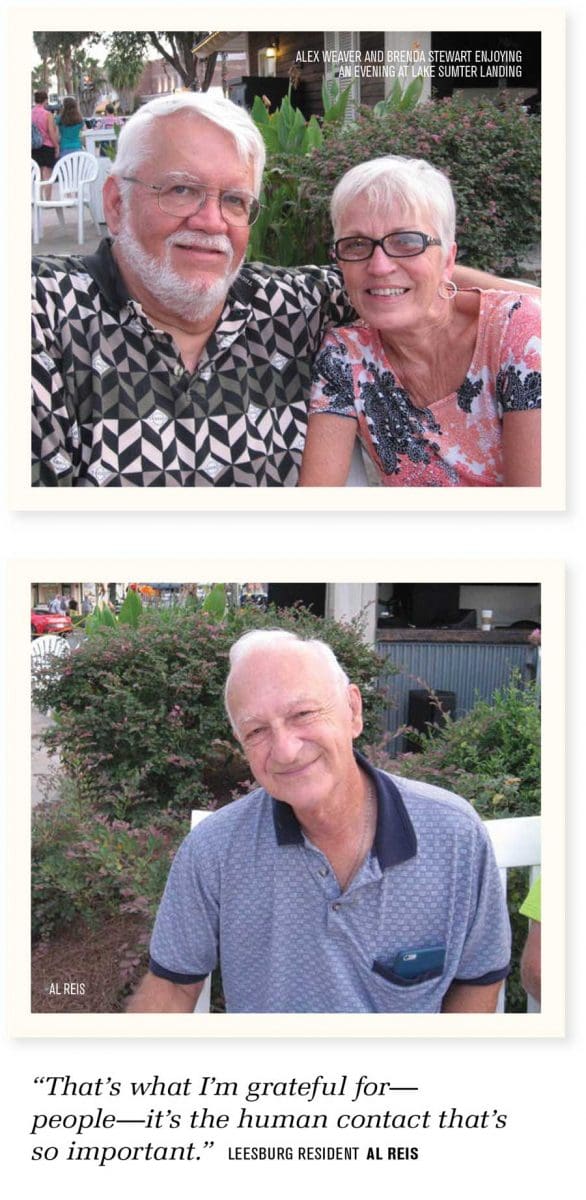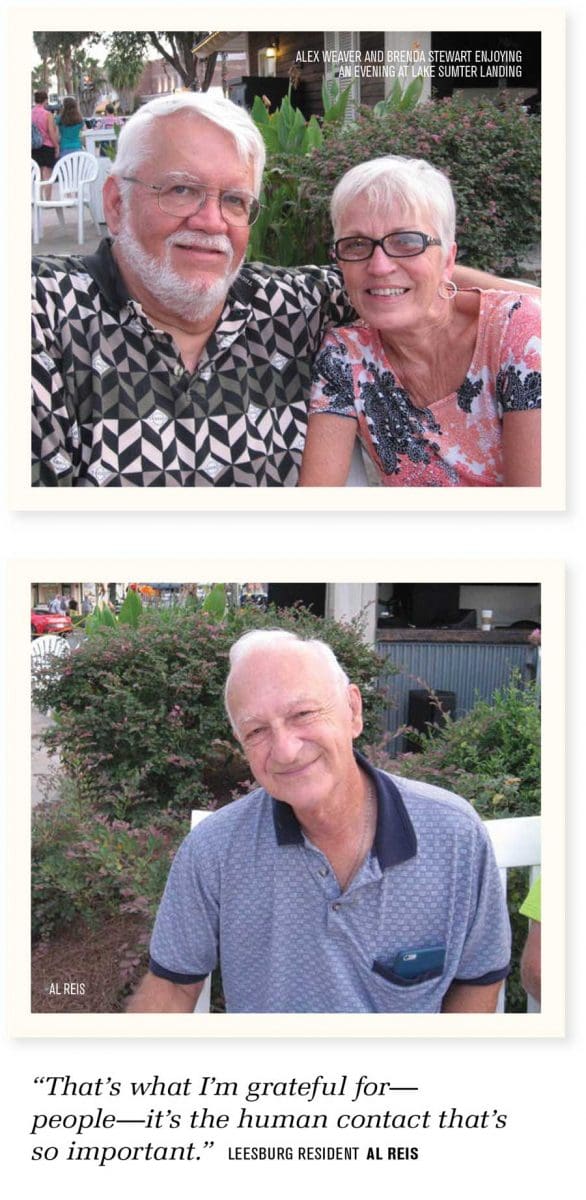 Villager Alex Weaver and his friend, Tavares resident Brenda Stewart, were enjoying the music at one of the town squares recently when I asked, "What are you grateful for?"
"I'm grateful for my good health," Alex responded. "I'm also grateful for such a wonderful life here in The Villages. Whenever Brenda comes to visit me we go out to eat and I take her out in The Villages—there's always something to do."
Then, on a quieter note, the 67 year old turned and nodded his head to the left and asked, "See that older man sitting there? I was holding Brenda's hand earlier and that older guy said 'Keep holding onto her hand young man, because you'll never know when you might lose it.' I'm assuming he just lost his wife. That was so nice of him to say that."
That older man was Al Reis who was visiting the square alone that night from Leesburg's Royal Highlands. When asked what he was grateful for, Al's eyes filled with tears. "I was married more than 54 years to Susan and every year was incredible—I just loved her," he said in a very quiet voice. "That's one of the reasons why I'm here tonight. I lost her 169 days ago. I can't stand to be at home alone and I love being around people."
As Al talked, he swept his arm from left to right encompassing the hundreds of people that were visiting the square that night. "That's what I'm grateful for—people," he continued. "See that couple there?" he asked as his gaze moved to Alex and Brenda. "I was admiring them. They are obviously in love. See them leaning into each other? I love to see a sign of love and they have it. I love to see affection and they have it."
Al's parting words were sage advice. "Tell people when they come to the square, it would be nice to talk to the person sitting next to them; get to know them a little. Tell them to open up a little. It's the human contact that's so important."
Message received and shared, Al.
---