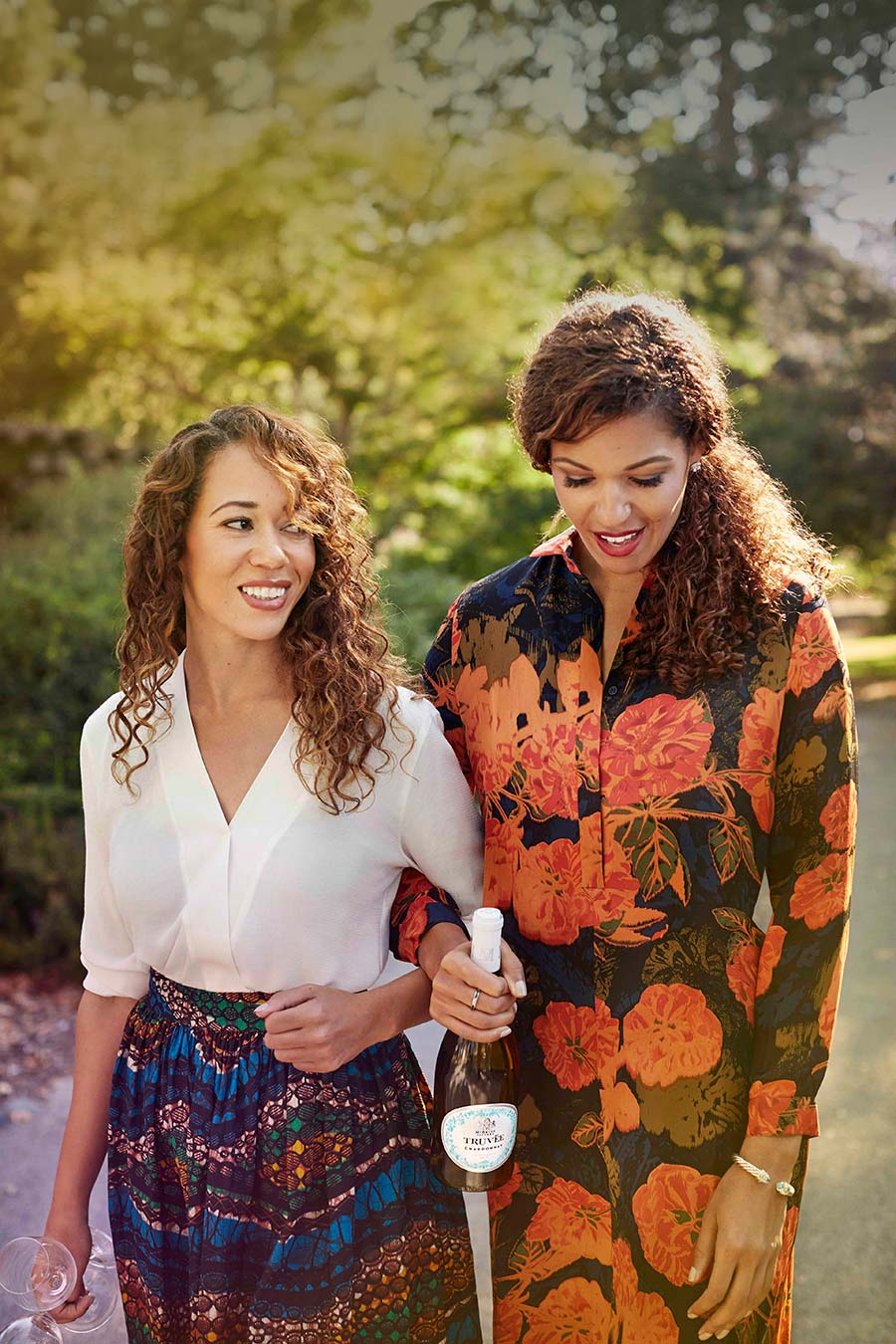 Raised on opposite sides of the world, the McBride sisters discovered each other and their mutual love of wine—they're the first African-American sisters to found and own a wine company. 
Nothing comes between sisters Robin and Andréa McBride…at least not an ocean and 7,000 miles anymore. The women spent their young lives being raised continents apart, not even knowing the other existed. Today, their bond is unbreakable as they pursue their dream of owning a wine company—something neither could have imagined two decades ago.
It's a long way from New Zealand, where Andréa was raised, to Monterey, California, where Robin grew up, but when the sisters met for the first time in 1999, their connection was instantaneous.
"There was definitely a natural bond that immediately happened when we met," says Andréa, the younger of the two. "Our friendship was easy and seamless. We didn't have to work for that—it just happened naturally."
And it was inevitable that hailing from two well-known wine-producing regions would eventually lead them into the wine industry. After all, they both had an appreciation for the art of winemaking and enjoyed discovering wines from around the world.
"We started talking about owning a wine company early on," Andréa explains. "Not knowing how to make wine and not having any money, we figured the best way to start was to become a California importer, bringing wines in from New Zealand. It taught us the business of selling wines first."
They hung on through an economic downturn around 2005, and then decided to create their own wines in 2008. That first production, eco.love Wines from New Zealand's Marlborough region, established them as the first African-American sisters to create a wine company.
"One of the first things people would ask us was 'Why aren't your brands called your name?'" Andréa says. "I think we believed our name wasn't strong enough at first."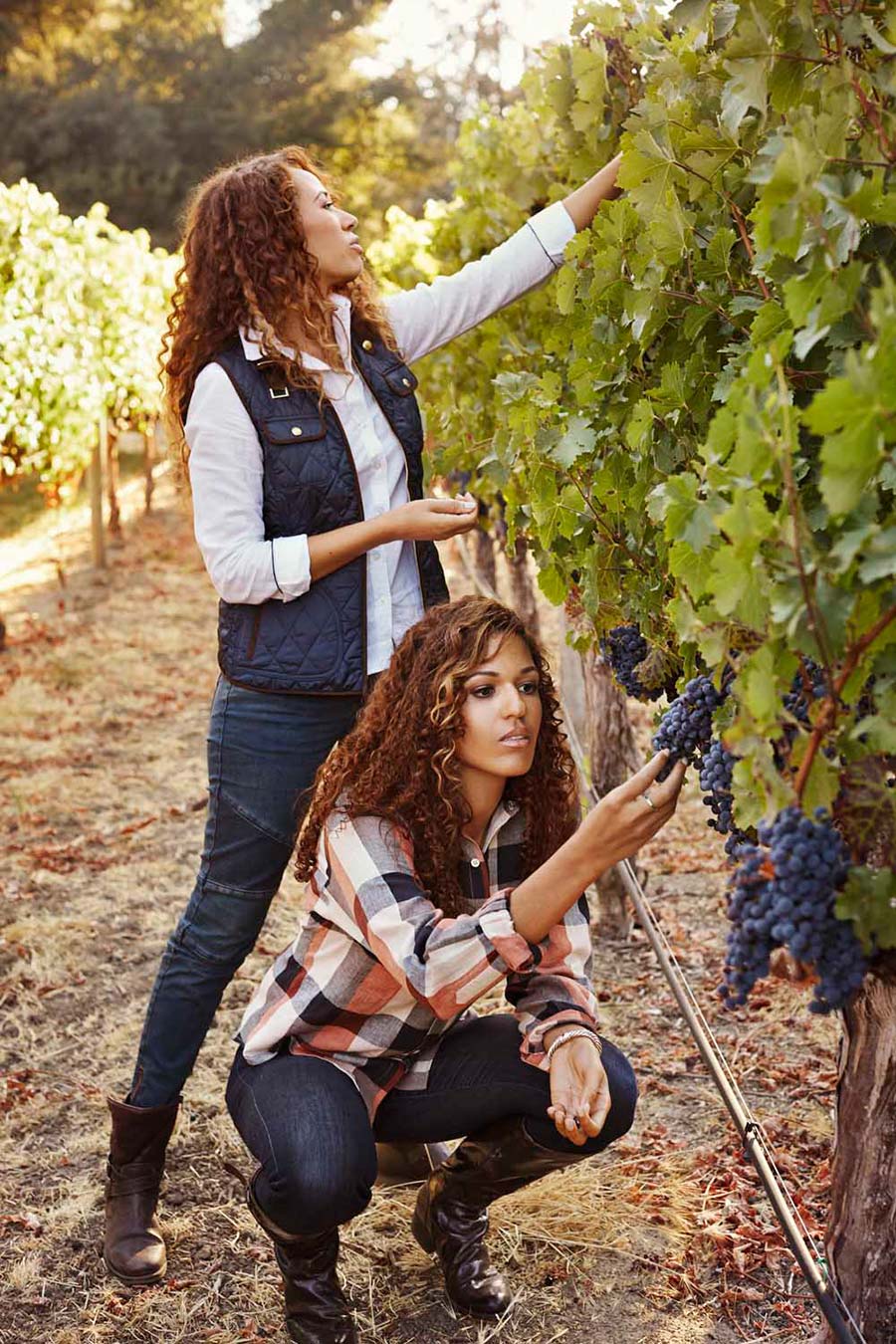 Last summer, the women launched the nationwide McBride Sisters Collection, which includes two wines from New Zealand, a sauvignon blanc and a brut rosé, and two from California, a chardonnay and a red blend. The wines sell for less than $20 each.
The collection exhibits Old World elegance with New World finesse. Yet each wine has its own signature style, much like the sisters themselves. The New Zealand sauvignon blanc can be described as "sassy" with aromas of grapefruit and lime. The non-vintage brut rosé, made with pinot noir and chardonnay grapes, has soft acidity and silky tannins.
"I was definitely the sauvignon blanc," Andréa says with a chuckle. "My husband jokes that I was raised by wolves and sauvignon blanc translates to 'savage way,' a pretty good description of people who grew up in New Zealand. I like to think the brut rosé is more sophisticated and more me now."
It was no surprise that Robin identified with the California varietals.
"I'm curious by nature and I'm drawn to complexity," she says. "This wine [McBride Sisters Red Blend] has surprising texture and a warm dark fruit profile and unexpected layers."
She added that the chardonnay was a direct reflection of her childhood in Monterey.
"It's a cleaner, crisper style that expresses the beauty of California's Central Coast," Robin says.
As improbable as success can be in the wine industry, the McBride sisters' personal story is even more incredible. They were totally unaware of each other, thinking they were only children, until their father's dying wish to find and connect his daughters came true. Robin was 25 and Andréa was 16 when they met for the first time after Robin received a letter from her late father's sister.
Although they had different mothers, Robin told "CBS This Morning" in an interview last year that when she saw Andréa for the first time, she thought she was seeing a reflection of herself in a window. "As I was walking out of the jetway, I realized that it was not a reflection of me, but that it was my sister," she says.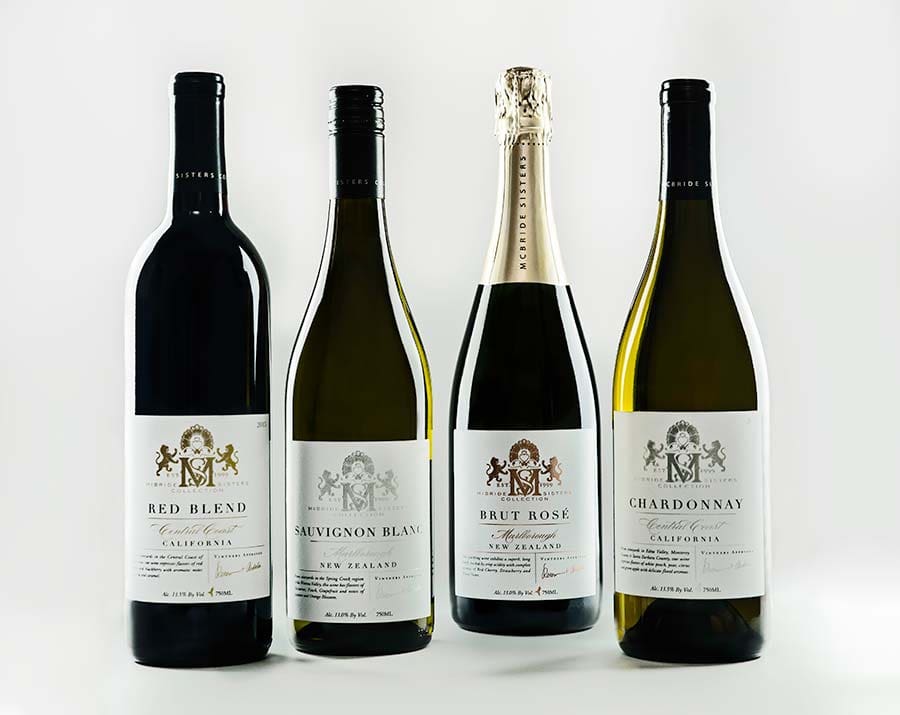 Both women were born in California, but Andréa's mother took her to New Zealand, where she often helped her uncle who was a grape grower. As a high school javelin thrower, Andréa represented New Zealand at the Junior World Track and Field Championships. She attended the University of Southern California on a full scholarship for both track and field and volleyball and earned a bachelor's degree in international relations.
Robin was raised near central California's burgeoning wine region and became enchanted with wine and the business of bringing it to market. Her early career began in technical sales and led to international importation and exportation, a background well-suited for the launch of the sisters' first company. Today, both women live in San Francisco.
McBride Sisters Wine Company has 10 full-time employees with winemaking teams in both New Zealand and California. Dealing with two harvests a year has been one of the biggest challenges, but it's also one that makes the company unique.
"I would say you have to be prepared to work harder and smarter and surround yourself with people that will help you achieve your goal," Andréa says. "I think in any sector where there aren't a lot of women or people of color, you have to be unapologetically tenacious—especially if you are passionate about what you want to do."
To read more about the McBride sisters and for food-pairing suggestions for their wines, visit mcbridesisters.com.