Napa Valley: Open for business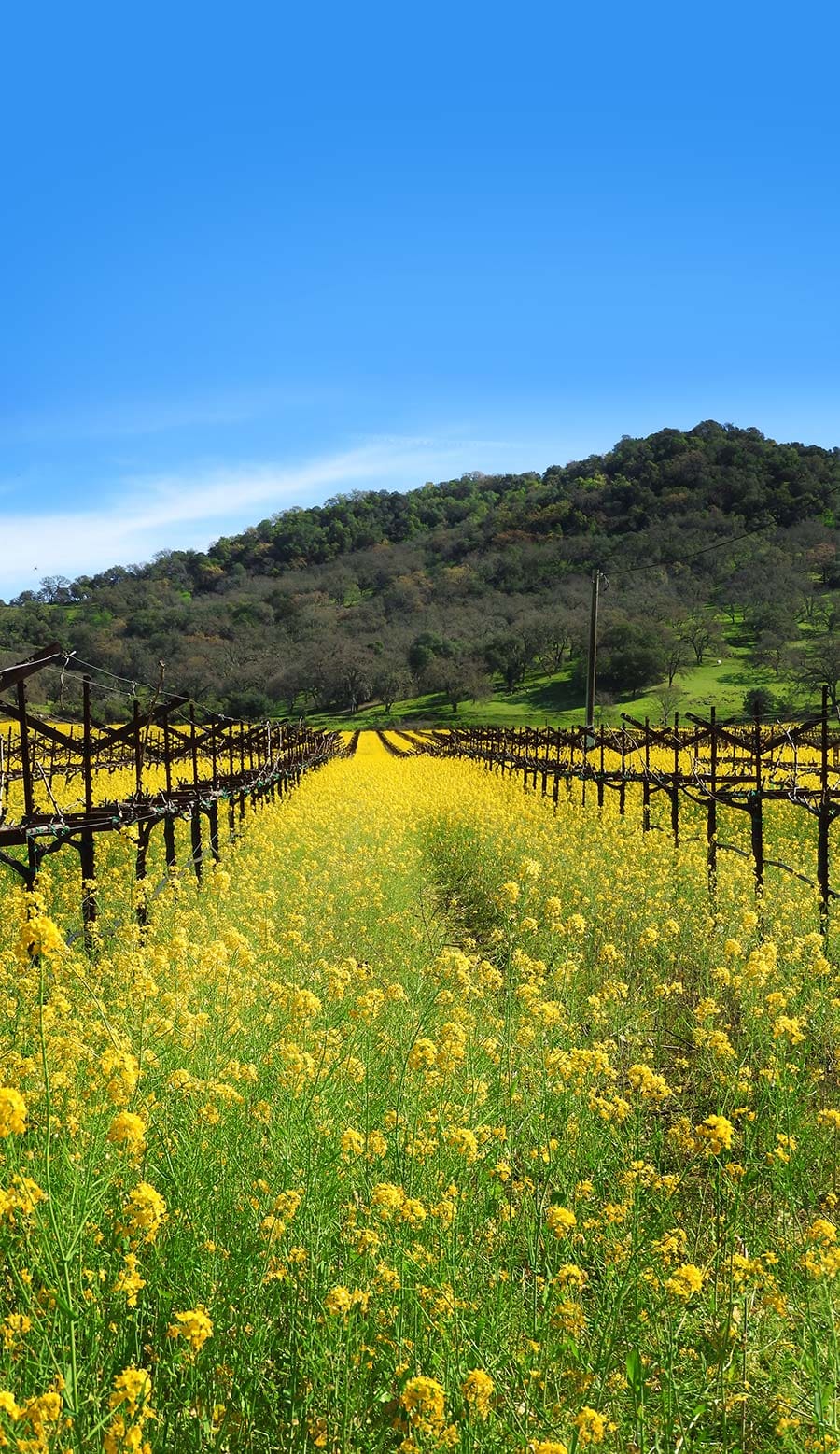 Napa Valley rises from the ashes of last October's wildfires to rebuild stronger and better. 
The scorched scenes of California's wine country dominated news programs in October 2017. I was heartbroken to think Napa would never be the same again. How wrong I was. Napa Valley is as vibrant as ever with lush landscapes and welcoming wineries. All the wine regions—not just Napa Valley—need tourists to return and connoisseurs to buy wines for recovery to be complete.
"The story is not what we lost, but what we saved," says Jennifer Gray Thompson, executive director of the Rebuild North Bay Foundation, an organization of business, community, and environmental leaders focused on recovery and rebuilding. "Our spirit is part of this story. We are not a tragedy, but a triumph."
Jennifer was part of a panel that spoke in February at the 2018 Symposium for Professional Wine Writers in Napa Valley. Economists, viticulture experts, and winemakers assessed damage to the industry and reassured writers that Napa, Sonoma, and other nearby counties are rebuilding faster, better, safer, and greener than ever before.
Public perception has been the biggest battle since the fires were extinguished. Outside California, many people pictured Napa Valley as a burned-out battleground. The fact is, only 7.2 percent of the total acreage in Napa Valley burned. Out of Napa's 500 wineries, about 50 reported direct effects from the fires and only 10 wineries reported significant damage, according to figures released by Dr. Robert Eyler, dean and professor of economics at Sonoma State University.
"Vineyards turned out to be really great firebreaks," Jennifer says. "Only one winery was totally destroyed."
Residential areas took the brunt of the devastation with just over 600 homes destroyed. For the most part, hotels and restaurants in the valley were spared.
The danger now is the economic fallout if tourists stop visiting Napa Valley and people avoid buying the wines.
What about the 2017 Vintage?
Only about 5 percent of the grapes were left on vines during the fires. Those grapes have been sent to University of California at Davis for analysis to see what kinds of juice they'll produce. Winemaker Christopher Carpenter is watching that research closely.
"I don't know where the wines are going. We'll need the analysis of what's going to happen before we ever bottle," explains Christopher, who worked around the clock with his crews to get his grapes harvested as the fires approached.
"We are winemakers and we've got one shot at this," he says. "None of my guys missed a beat because they knew this was our livelihood."
When the 2017 vintages are released, Christopher says winemakers will have confidence in them.
"The premium wines will show effects before it's time to bottle them, and we're not going to bottle something that is bad," he says. "We are only going to release the best we have to offer. Our reputation depends on it."
Rest your palate with some sightseeing
With more than 500 wineries in Napa Valley, it's impossible to get to them all—nor do you want to. Take time to experience these Napa highlights between tastings.
Copia: Downtown Napa's newest destination is the ultimate stop for experiencing food, wine, art, and events under one roof. Presented by the Culinary Institute of America, Copia even offers cooking classes for visitors.
Oxbow Public Market:  Next to Copia is the famous Oxbow Public Market, filled with individual shops and casual restaurants as well as a craft brewery (in case you are tired of wine).
Napa Valley Wine Train:  A leisurely ride on a vintage railcar is a great way to enjoy Napa Valley's beautiful landscapes, even in late winter when the mustard cover crops turn the vineyards into seas of yellow. Passengers board in downtown Napa and can choose to stop at a winery or just ride through the valley and back.
Downtown Napa at Night:  Follow the Napa ARTwalk program brochure to see unique sculptures in this revitalized city that offers a variety of bars and restaurants.
Napa Valley Museum Yountville:  The museum houses three galleries dedicated to local history, world-class art exhibitions, and a showcase space for local artists.
St. Helena:  If you are driving the Highway 29 wine route, stop at this charming town filled with boutiques to walk off those wine calories and pick up some souvenirs. Stop at Model Bakery for a cappuccino and pastry or Goose and Gander for lunch.
Calistoga mud baths: Grapes aren't the only things to benefit from Napa Valley's rich volcanic ash soil. Head to Calistoga in the northern end of the county where a number of spas offer therapeutic and rejuvenating mud baths.
Tasting notes defined
Each month, Saluté will offer a tasting term that is commonly used to describe a wine. This month, we start with one that many people may confuse when they discuss the 2017 vintage.
Smoky vs. Smoke Taint
Smoky bouquets and flavors are the result of aging or fermenting wines in oak barrels that have been charred or toasted prior to filling. Smoky is a good quality because it adds flavor and aromatic complexity to wines. It's often a characteristic of cabernet sauvignons.
Smoke taint occurs when grapes are still on the vine and can occur between veraison (ripening) and harvest if the vines are exposed to excessive smoke. Winemakers say you know smoke taint as soon as you taste it as it's akin to a wet ashtray.