Ask the Expert: Office Equipment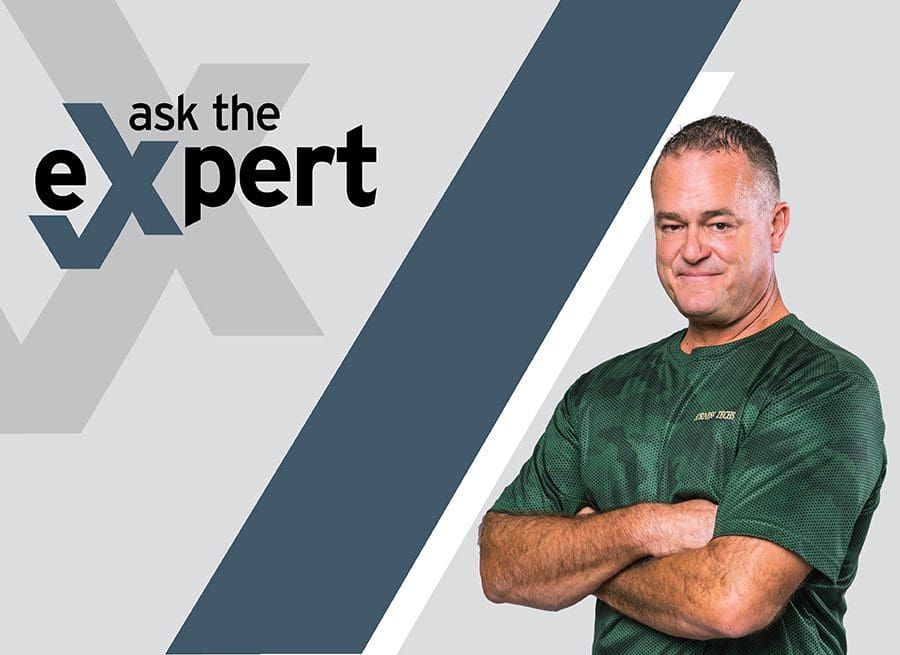 Beau Franklin, Owner, Business Techs
Q: Why do you need a local office equipment service provider?
A: There is nothing worse than the inconvenience of waiting days or weeks without the equipment you need to run your business efficiently and better serve your own customers.
We understand that, so when we, as your equipment service provider, receive a call from one of our service contract customers, we guarantee a four-hour turnaround time for quick, friendly, quality service, and on most days, average just two to three hours. It's not uncommon for us to walk in to service another customer within minutes of their call especially if we are in the nearby vicinity of their location. It is so nice to see the happy and surprised expressions on our customer's faces.
If a business opts to take care of their own service, they soon may find how frustrating it may be. They may risk sitting on hold indefinitely, having to deal with impersonal phone systems, or waiting hours, days, and even weeks for a tech to come out, when meanwhile, their machine is sitting there not working properly or at all.
What we tell our customers is if you go with us, you're pretty much guaranteed a no-worry deal, meaning that when you have a problem, you just call us, and your worry is over. All it takes is that 20-second phone call or email and your problem is solved.
Also, a lot of the newer machines allow us remote access, so we can identify and fix the problem even quicker, especially if it has to do with a networking issue. In those instances, instead of waiting for a tech, you can be back up and running in about 11-minutes, which is the average time for a remote service call.
No matter how small or large your company is, Business Techs has a solution to fulfill your needs at a competitive price.
Q: What's new in the office technology world of today?
A: Nowadays, customers can be hooked into our multi-function units, which can perform certain functions remotely.  It's kind of exciting because people can print right from their smartphones or tablets. They can air print, print remotely from their email, or even cloud print.
Additionally, with one of our multi-function machines, you can have the fax function set to redirect junk faxes, or those suspected as being junk, to a designated folder so you can come back later, go to that folder, and just scroll through it from the machine or a computer, delete the ones you don't need, and print the ones you want.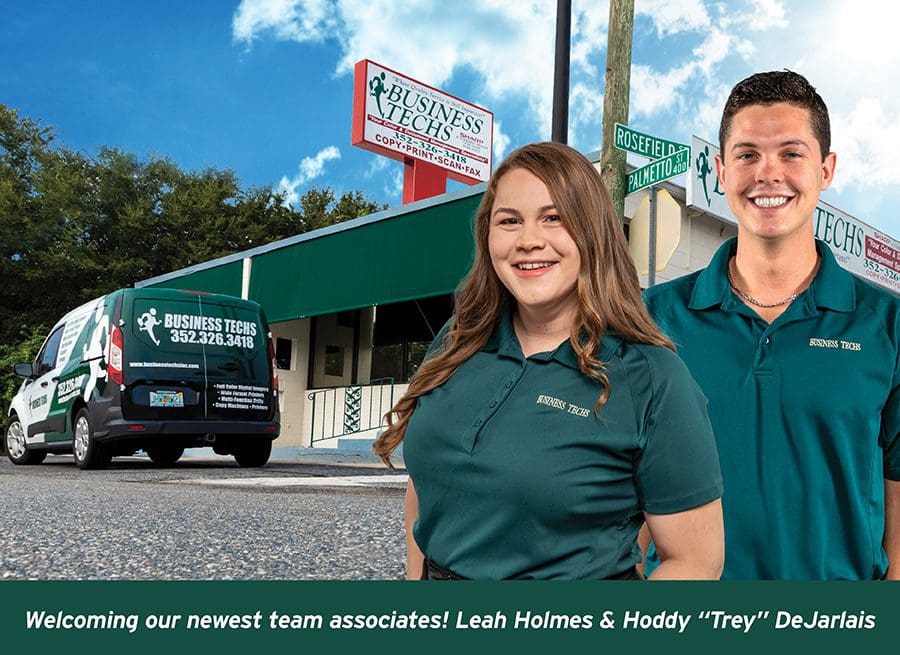 Q: How long has Business Techs been servicing our local area and what are the company's goals going forward?
A: Business Techs has been in the area for 31 years. We are locally owned, and we service the Central Florida area, including Lake, Sumter, Marion, and Citrus counties. We specialize in sales, supplies, repair, maintenance, and services for digital imagers (commonly known as copy machines), fax machines, printers, scanners, wide format printers, and multi-function units.  
We strive to do what is right in every possible situation to earn the trust and business of our customers. For example, the industry average is one to three months with a purchase warranty. At Business Techs, we proudly go above and beyond expectations, offering a one-year warranty or a five-year warranty with a service agreement on any machine purchased from us. If you are not happy with any service, then you do not pay for it.
We also make sure that all our service techs are trained in the latest technologies and multi-function machines. Service techs attend educational training school for a week in Atlanta, with ongoing training online to become Sharp Gold Certified. Additional training is also required as new models come to market. Passing an online course is a requirement for authorization to buy and resell them.
When we hire a new tech, the first thing we do is have them take one of our machines apart down to the frame and put it back together. This takes hours and ensures they get to know the machine from inside out and the tech becomes much more confident.
 Additionally, since we are the local presence in our community, we make sure all our employees are cross-trained in various areas to better service our customers. No matter what they need, we can help them as quickly as possible. 
 Our goal at Business Tech's is to be here for another 30 years and beyond, making us an integral and valued member of our local community and of every company we service. We plan on doing that by continuing to provide the best customer service possible.
"The Lake County Sheriff's Office is proud to do business with Business Techs, Inc. Their customer service is exceptional, and they are always very attentive to our needs. Even better, they are locally owned and operated!"
—Sheriff Peyton C. Grinnell, Lake County Sheriff's Office